Upcoming Jeep Compass with Semi Autonomous Features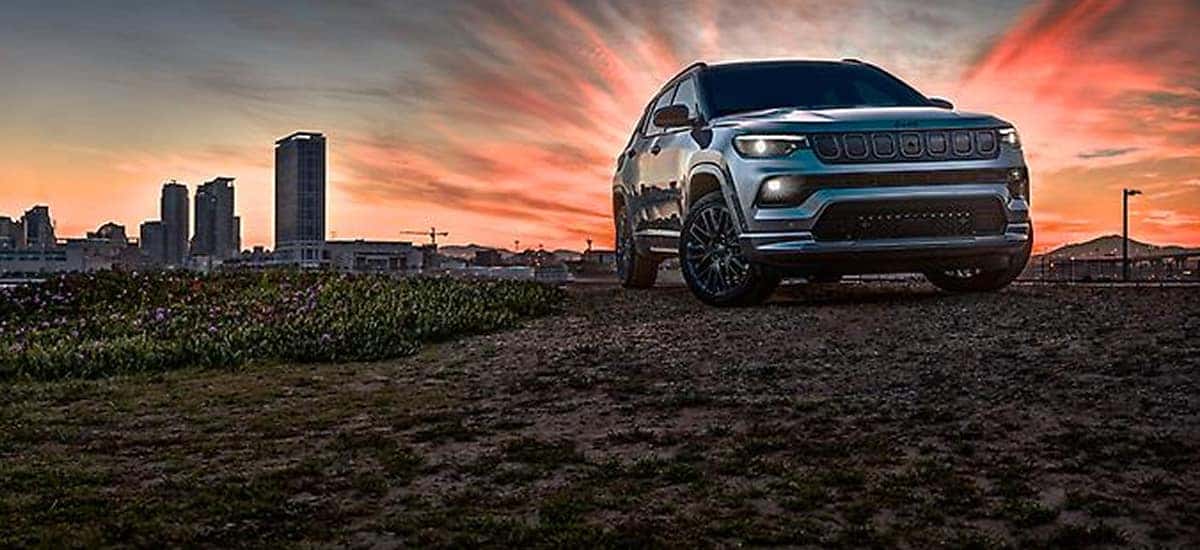 The Jeep brand is really blowing it up in the second half of 2021. Currently everywhere in the media, there is just constant good news coming from the off-road automaker. Kicking things off this summer with a new marketing campaign, Jeep is spreading the word about the new Jeep Grand Cherokee L, the first full-size SUV in the segment to add a third row. As the 4xe lineup expands, Jeep continues to keep its word during the announcement of the brand's five-year plan to release an electrified variant of every Jeep model in the lineup – wonder if that includes the newly released Wagoneer series? Continuing to go big, Jeep has been celebrating its 80th year Anniversary all year, and the latest video posted on the Jeep brand YouTube channel (recently debuted during the 2021 Stellantis' EV Day event) shows a bright future ahead with more electric and autonomous features.
"We're celebrating our 80th anniversary by continuing to move upward and forward…We're expanding our portfolio into new segments, with the three-row Jeep Grand Cherokee L, while setting a strong foothold in the premium SUV market, with our all-new Wagoneer and Grand Wagoneer. Next in our exciting global product pipeline is the introduction of the all-new Jeep Grand Cherokee, which will be equipped, for the first time, with plug-in-hybrid 4xe technology. We are fully committed towards a vision of [a] zero emission future, and by 2025 we will be offering a zero-emission fully electric Jeep 4xe in every SUV segment". – Christian Meunier, Jeep Brand Chief Executive Officer
A self-driving Jeep? Now that's one we never expected – isn't the point of owning a Jeep the thrill of tackling new challenges? It's the same reason why a self-driving Dodge Challenger will never see the light of day – it's all about feeling the power and the control. Regardless, Jeep is testing out semi-autonomous features with the 2022 Jeep Compass. Making its debut at the 2021 Chicago Auto Show, this SUV comes with a semi-autonomous feature that blends adaptive cruise control and lane-centering to keep the vehicle driving smoothly, even when on the highway. It does require the driver's hands to be on the wheel, so it's not really anything different from regular driving. It's more like assisted driving if anything, but this video by Jeep shows the possibilities the automaker may be working on.
Yes, that was cool – and a little inspiring. Nothing like a love story to tug at the heart strings while selling an SUV. Also, who doesn't love dogs? Dogs are awesome. As Jeep continues to push forward and electrify more of the lineup, this new 2022 Compass lineup already has a release date and price. The new 2022 Jeep Compass will be arriving in dealership lots by this fall, 2021 and has a starting MSRP of $24,995 (plus destination fee) for the base Sport trim with a 4×2 drivetrain. If wanting the power of 4×4, the starting MSRP for the Sport trim is $26,495 (plus destination fee). Condensed to five trims – Sport, Latitude, Latitude LUX, Trailhawk, and Limited. Yes, the LUX is for extra comfort, luxury, and safety like a new 10.1-inch digital Uconnect 5 touchscreen, premium LED taillamps, auto-high beam headlamp control, Adaptive Cruise Control, Parallel and Perpendicular Park Assist, a 360-degree surround view camera, and much more.
Look for the 2022 Jeep Compass and all upcoming Jeep vehicles at Aventura Chrysler Jeep Dodge Ram.
Photo Source/Copyright: Stellantis Media