TRX Finally Approved for Production – It's About Time!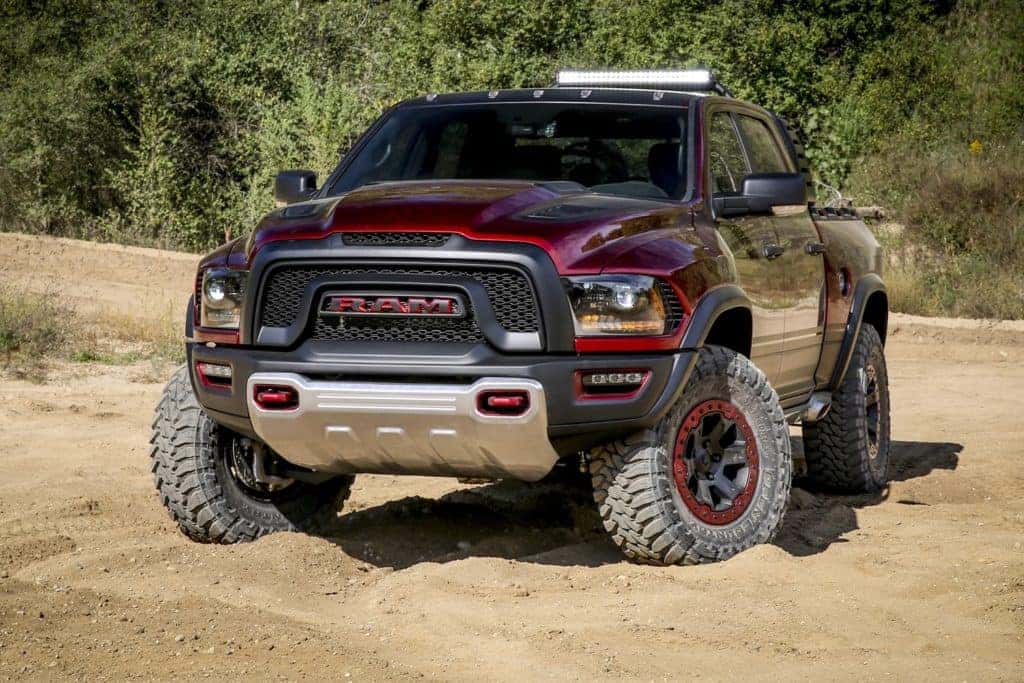 It feels like it was so long ago that we first heard of the Ram 1500 Rebel TRX. In fact, it's been a bubbling rumor since 2016. Some started to think it was just a myth, but spy shots of the Ram Rebel TRX popped up in early 2019, and later that year, the Hellcat-powered Ram TRX pickup truck was said to be approved for production, but that one was a little too crazy, and still didn't say much for the TRX production. Let March 2020 be known as the month that the Ram TRX pickup officially went into production, set to arrive at dealerships in time for the 2021 model year.
Surely there will be some third-party company or aftermarket shop that would be happy to do an engine swap and make the proper suspension lift to make the Ram 1500 Rebel TRX powered by an SRT Hellcat engine, but that's not what's coming off the factory line. The official Ram Rebel TRX pickup truck will be a tad tamer but has a little more gruff than the Ram HD Power Wagon, that's a beast of a machine. Powered by a 6.4-liter HEMI V8 engine that generates best-in-class 410-horsepower and 429 lb-ft of torque, the Ram Power Wagon is known for its heavy lifting and ability to handle tough jobs, but it also has some off-road capabilities.
The Ram 1500 Rebel TRX, since we learned about it, quickly became the off-road truck to look for, especially since it's a continuation of the already off-road capable Ram 1500 Rebel. There might not be an SRT Hellcat engine under the hood, but last we heard, there were going to be two engine options. The standard setup was a 6.4-liter Hemi V8 engine called the "Banshee", able to produce 520 horsepower and 525 lb-ft of torque. One level up, and consumers get the power of the legendary 6.2-liter supercharged V8 engine, able to produce 707 horsepower. Wait, that's basically a Hellcat, isn't it?
Officially, the numbers are "700 plus horsepower", according to the insiders from Allpar.com, with an 8-speed automatic transmission and a new four-wheel-drive system, so off-road mayhem will definitely still be a highlight of the new Ram 1500 Rebel TRX. Thee should also be an available towing package that includes the integrated trailer brake controller for those more focused on work than play, or those that work as hard as they play. Last we checked, the Rebel TRX was going to come equipped with Ram's 4×4 Performance Control System, a BorgWarner 44-45 transfer case, and four different driving modes: normal, wet/snow, off-road, and Baja. From the factory, there should also be already a suspension increase of 40-percent.
Oh, and one more interesting piece of news. Due to all the push backs, we may think the delays were intentional. The original concept for the Ram 1500 Rebel TRX was based on the last-generation model of the Ram 1500, now known as the "Ram 1500 Classic" and still available in dealerships. This Rebel TRX will be based on the newer generation. If all goes well, we should be seeing the 2021 Ram 1500 Rebel TRX on dealership lots soon. Stay up to date and find out when you follow Aventura Chrysler Jeep Dodge Ram on social media.
Photo Source/Copyright: autoevolution.com