Chrysler Pacifica + Other FCA Vehicles Available with WiFi by Mopar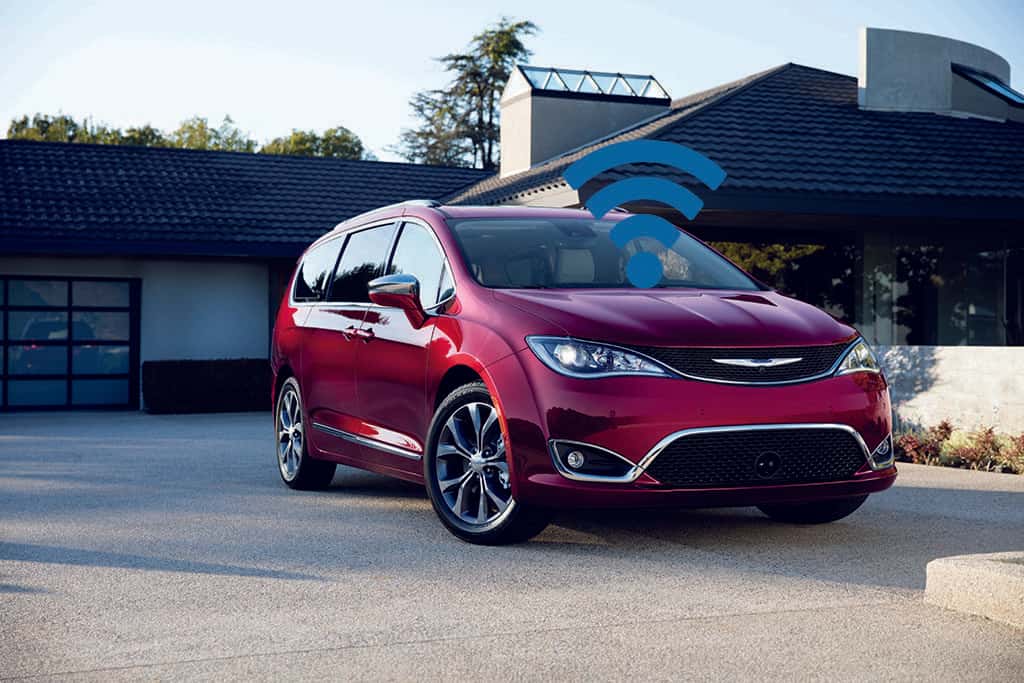 Isn't the thought of the future exciting? We've come so far with technology, be it at home, the office, or even the car. These days, nearly every auto brand has some form of entertainment or infotainment system that offers many convenient options that improve the driving experience. One of the most sought after and convenient features today is the ability to make a vehicle a WiFi hotspot, and some automobiles like the Chrysler Pacifica, and many other FCA vehicles, can get Uconnect with WiFi by Mopar.
What Does WiFi by Mopar Allow Me to Do?
Imagine being able to do everything one can do from home with a computer while on the road – well, aside from the driver. Sorry but you gotta be responsible. With WiFi by Mopar, all passengers in a 2017 Chrysler Pacifica or other modern FCA vehicle can connect to the WiFi hotspot and then the web. Whether using a laptop, smartphone, or other wifi-enabled multimedia device, a user can connect to the internet over a private mobile network without additional software required. Chat with friends, upload photos to social media, play some games, anything can be done with WiFi by Mopar in a Pacifica.
Uconnect WiFi by Mopar uses patent-pending TRU technology to help maintain a web connection at all times. Plus, passengers (and the driver) don't need to be in the car to use the hotspot. One can access the web via the private network up to 150 feet away. This means you can stop for a bite to eat and still not chew through your data plan. Oh yeah, that's the best part! NO DATA CONSTRAINTS.
With a Chrysler Pacifica or other FCA vehicle with Uconnect and WiFi by Mopar, worrying about data overages with your cell phone provider for watching a movie to kill time while on the road, or streaming music through your favorite platform is a thing of the past. To make sure others aren't using your network while at home, you can set up a secure network, just like one would do at the office or home, and lock it up. It's time to live a little easier while on the road, with Wifi by Mopar.
Looking for a 2017 Chrysler Pacifica or other vehicle with Uconnect? Check out our inventory for your next WiFi-enabled vehicle.
Photo Source/Copyright: Chrysler Ad Planner