Stellantis and Amazon Preview New Smart Car Features During 2023 CES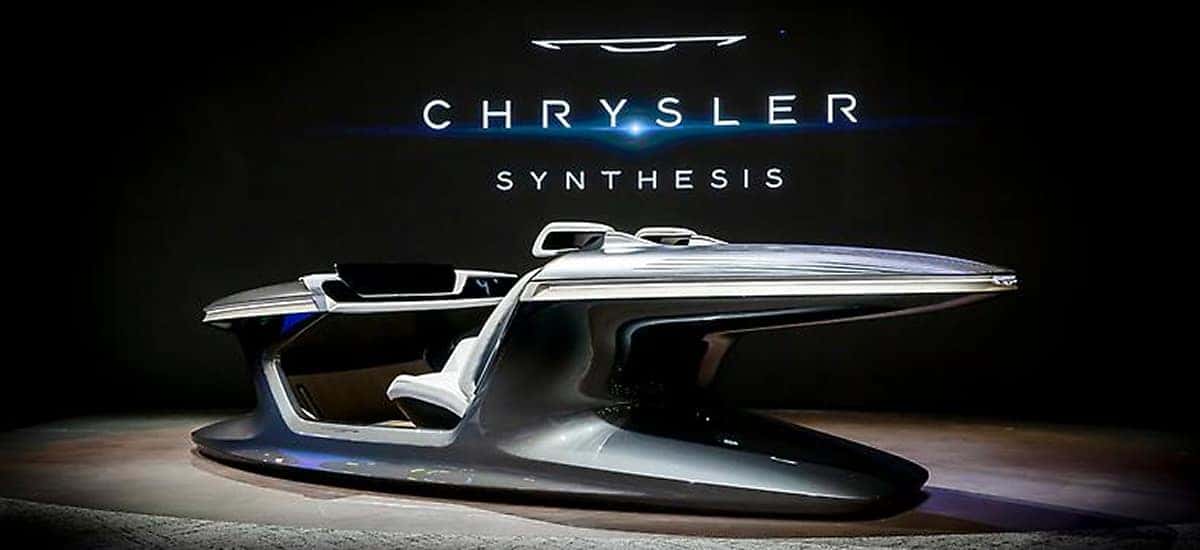 Stellantis and Amazon have been working together much more recently ever since the two parties started designing three major platforms – STLA Brain, STLA SmartCockpit, and STLA AutoDrive. First previewed during the 2022 Consumer Electronics Show (CES) where Chrysler introduced the Chrysler Airflow Concept, the STLA/Amazon-powered services are going to revolutionize the auto industry. Alongside the Airflow concept, the Chrysler Synthesis cockpit demonstrates how new Chrysler-branded Advanced Technology will help consumers stay connected as well as enhance the user experience when behind the wheel of these upcoming battery-electric vehicles (BEVs) from Stellantis.
"For nearly 100 years, Chrysler has created ingenious products and technologies for mainstream customers, and Chrysler will continue that legacy of innovation as the first to launch the STLA Smart Cockpit in North America. The Chrysler Synthesis shown at CES 2023 represents the future of Chrysler brand design, technology and customer experience by introducing customer-centric design and intuitive, seamlessly connected technology for real life…Chrysler is focused on delivering Harmony In Motion for every aspect of the customer experience with the product, technology, purchase and ownership experiences, resulting in harmony with the planet, our products, services and customer experiences." – said Chris Feuell, Chrysler brand CEO – Stellantis
Interior Build
The Chrysler Synthesis project makes full use of the three platforms mentioned above, starting with a more modern interior with a spacious cabin and Level 3 autonomous driving functionality. Materials throughout the cabin are sustainable, 100% chrome-free, and the seats are suspended, wrapped in soft upholstery and vegetable-tanned. The instrument panel is made of 100-percent post-industrial plastics – including those salvaged from the ocean – for a mélange leather appeal. A more personalized feel has also been brought to the interior with more complex and updated technology features, such as MyDay, Vehicle Welcome, Level 3 Autonomy, and various Modes to change the way the ride feels for the driver and passenger(s).
Advanced Technology
The STLA Smart Cockpit, STLA Brain, and STLA AutoDrive work in tandem to create a connected experience that seamlessly keeps consumers "plugged in" while on the road. Launching applications such as the STLA platforms are just the beginning, starting with the cockpit infotainment system, featuring a 37.2-inch sculpted black glass to provide information, data, and entertainment settings for the driver and front-passenger. An advanced artificially intelligent (AI) system works through this interface to learn owner preferences and update said interface over time. With the use of a virtual personal assistant, the connectivity of the cockpit can link the car to the consumer's home, work and personal devices to make the timer before hitting the road even easier, such as automatically installing updates, synching to calendars for schedule and route planning. This is also known as MyDay, a feature made to synchronize a consumer's calendars and schedules, vehicle data, home smart tech features, weather updates and more. Plus when on the road, the driver can enjoy multi-tasking capabilities with autonomous driving (such as video conferencing), recommendations for parking and charging options (including locations to stop and grab a lunch to charge the body while charging the vehicle), and offering consumers with Amazon-powered e-commerce services (for end of the day routines that can be activated via a smart speaker "wake" word. With STLA AutoDrive, consumers can enjoy all of this and more with Level 3 autonomous driving and OTA updates and upgrades to add new and innovative features to improve their time behind the wheel.
A Vehicle Welcome is nothing new, many vehicles have been incorporating vehicle welcomes to display a message or even light up when the driver enters the cabin, but it's a nice plus when biometric recognition comes into play. Driving Modes are also becoming a staple in modern vehicles, especially BEVs, but modes to change the feel and sensory experience of the interior cabin are still a little new. Sure, consumers can get devices, hardware installations, and accessories to personalize the interior, but these new Chill/Zen/Fun modes come with in-vehicle fun and wellness applications (like a meditation app or karaoke), while the vehicle is stationary or driving on its own. Consumers can also create and synthesize their own music to listen to while on the road, but this feels like it's gravitating towards Apple's Garage Band, which feels out of place when getting behind the wheel.
The 2023 Consumer Electronics Show starts January 5 and runs through January 8, 2023. Follow along with us for more info on the STLA Cockpit and other Stellantis/Amazon services when you join us on Aventura Chrysler Jeep Dodge Ram social media.
Photo Source/Copyright: Stellantis Media