Recipes for Thanksgiving 2022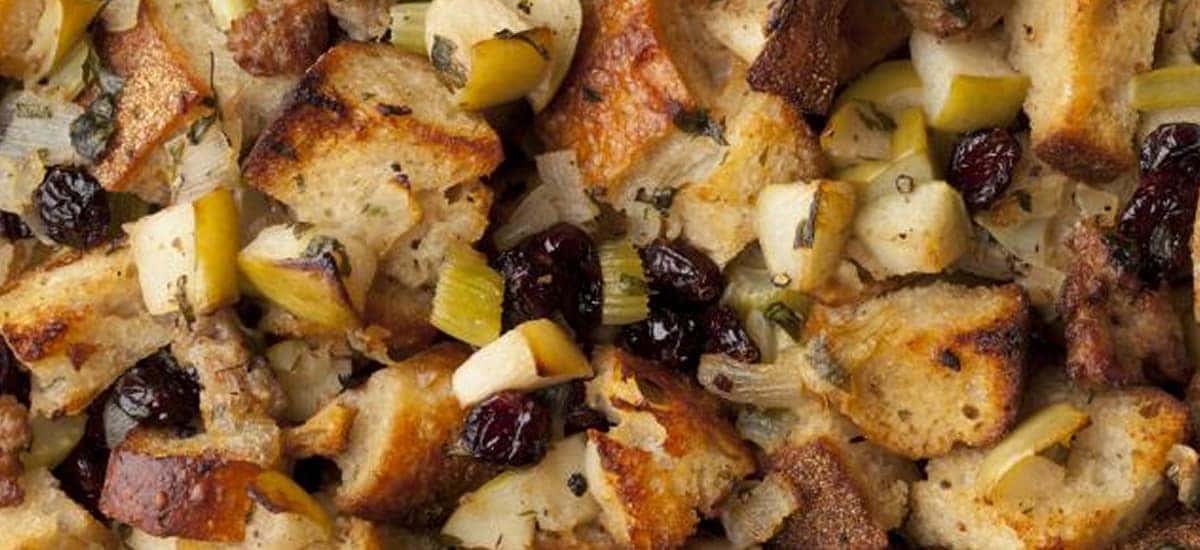 The holidays are upon us, people. This is not a drill! People are cooking, people are baking, people are stressed the heck out! Help out the chef this year by bringing your own dish, or two. In fact, we found two recipes that will go great with any ensemble this year. Check them out.
Something with Zest
Sausage and Herb Stuffing
Ingredients
    16 cups of 1-inch bread cubes (white or sourdough, dealer's choice)
    1 stick of unsalted butter
    2 yellow onions
    1 cup of celery
    2 unpeeled Granny Smith apples
    2 tablespoons chopped parsley
    1 tablespoon kosher salt
    1 teaspoon freshly ground black pepper
    ¾ pound of sweet or spicy Italian sausage
  1 cup chicken stock
  1 cup dried cranberries
Instructions
    Preheat the oven to 300 degrees
    Layer the bread cubes on a baking pan with parchment paper and bake them for 7 minutes.
    Now transfer the bread cubes to a large bowl.
    Heat up a large saute pan and melt the butter.
    While waiting on this, cut up the onions and celery into medium chunks, and cut the apples down into larger chunks.
    Now add these bits with the parsley, salt, and pepper into the pan and saute over medium heat for 10 minutes, or until the vegetables are see through.
    Add this mix to the bread cubes.
    With the same saute pan – gotta save those juices – cook the sausage over medium heat for 10 minutes or until browned.
    Now for the fancy bit. Once cooked, cut up the sausage with a fork while cooking in the pan and add it bit-by-bit to bread cubes with the fruit and veggies mix.
  For extra flavor, we're adding the cranberries and chicken stock to the mixture.
  Mix it all up and then pour into a 9 by 12-inch buttered baking dish.
  Bake for about 30 minutes, or until brown on top and hot in the middle.
Something Sweet
As if the fruit and veggie with cranberries above wasn't sweet enough, this will definitely wow some people. Potato dishes tend to be easy.
Roasted Sweet Potatoes with Honey and Cinnamon
Ingredients
    4 peeled sweet potatoes,
    ¼ cup of extra virgin olive oil
    ¼ cup honey
    2 teaspoons ground cinnamon
    Salt and freshly ground black pepper for adding to the taste
Instructions
    Preheat the oven to 375 degrees.
    On a roasting tray, cut the sweet potatoes cut into 1-inch cubes and spread them out over a single layer.
    Now drizzle the oil, honey, cinnamon, over them. Add a salt/pepper mixture if you think it needs it.
    Next, roast the potatoes in the oven for about 25 to 30 minutes or until tender.
    Take out the potatoes and drizzle them with extra-virgin olive oil.
Easy right? And you can make both of these recipes in a simple afternoon. Help out Mom or Dad with the prep this year, and if you want, show us some pictures of the final dish. We love desserts, so why not share some pictures on Aventura Chrysler Jeep Dodge Ram social media.
Photo Source/Copyright: foodnetwork.com