Ram Trucks Beat The Competition in Fuel Economy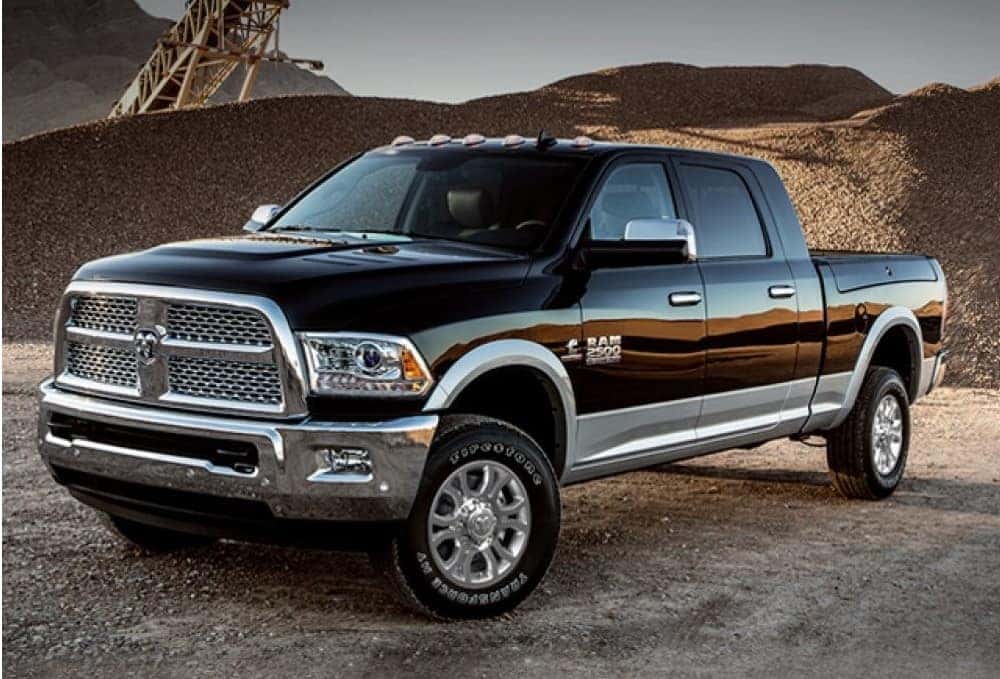 Back when we covered Truck Trend's four-day truck challenge, Ram trucks were proving to be the best of the crowd being tested. For some reason, they never published the results of the remaining two tests – fuel efficiency and off-road trails. We're not sure why one would take a truck made for hauling cargo off-road, but due to the lack of results, we did some digging and found a nice comparison of hauling cargo and fuel efficiency at TFLTruck.co between the 2018 Ram 2500 HD and the 2017 Ford F-250 SD.
The Specs
Each truck is fairly formidable when it comes to performance and towing capacity. For the test, the 2018 Ram 2500 Heavy Duty truck is powered by its 6.7-liter Cummins I6 engine, that is able to generate up to 270 horsepower and 800 lb-ft of torque. When properly equipped, it can tow up to 17,980 pounds. Put up against the Ford F-250 Super Duty, the specs may not add up all that well. The 2017 Ford F-250 SD was powered by a 6.7-liter Power Stroke V8, able to generate 440 horsepower and 925 lb-ft of torque. When properly equipped, it has a max towing capacity of 21,000 pounds.
Keep in mind neither of these specs take adding a hitch into account, 5th-wheel or gooseneck, that can greatly add to one's towing capacity. Regardless, this isn't just about testing towing capacity. We're also looking at the fuel efficiency of each truck when hauling cargo over long periods of time on the highway.
100-Mile Loop
Truck Trend tested their trucks on a 20-mile loop when testing the towing capacity of each truck. TFL went way beyond that, testing the Ram 2500 and Ford F250 on a 100-mile loop. A trailer was attached to each truck, loaded up with 12,500 pounds of water ballast, and driven at 70 mph on a flat and empty stretch on interstate I-76. There's just one problem with testing the fuel economy on heavy duty pickup trucks – the fuel economy specs are never listed by the brand.
Luckily, Fuelly.com is happy to help and lists recent fuel economy stats. The Ram 2500 with the Cummins engine has an average fuel economy of 15.7 mpg since the 2017 model came out (2018 specs not available). The Ford F-250 only gets an average of 14.5 mpg. That's the average not considering the 12,500 pounds weighing each down. Can you imagine the effect that would have?
Anyway, TFLTruck said it themselves. "… It's no surprise that a straight-six turbo-diesel from Cummins … is more efficient on our highway loop …"
*Mic drop
Looking for a fuel efficient heavy duty truck to get the job done next year? You can find the 2018 Ram 2500 in our inventory.
Photo Source/Copyright: RamTrucks.com