New Info on '19 Jeep Cherokee, 2018 Jeep Wrangler JL Debuts Soon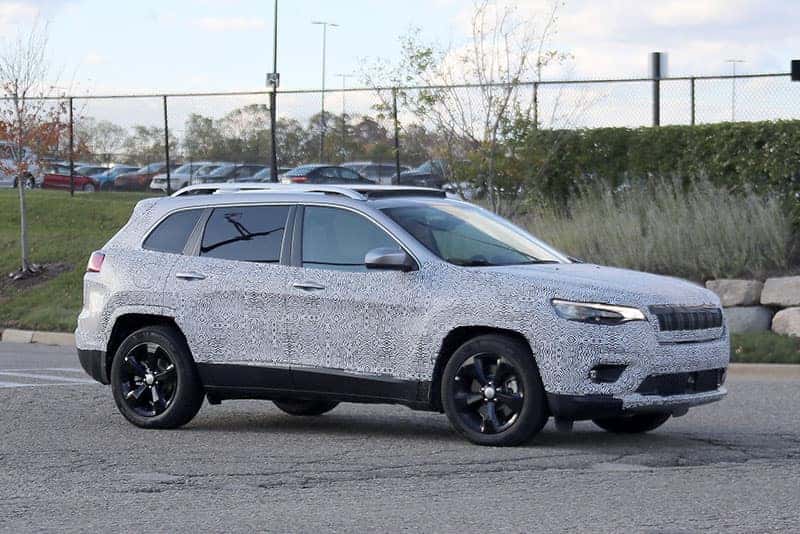 In the last few years, Jeep has been making sure their lineup has all of the most modern amenities as well as up-to-date style and performance. Last year, Jeep redesigned the Compass, and they have recently added a few new Trailhawk trims to the lineup, as well as a new performance Grand Cherokee model, the Jeep Grand Cherokee Trackhawk. Keeping up with the brand's model refresh is the anticipated debut of the 2018 Jeep Wrangler JL and the new 2019 Jeep Cherokee.
Taking place from December 1-10, the Los Angeles Auto Show will feature a number of new models, but we're most excited about the official debut of the next-gen 2018 Jeep Wrangler JL. Thanks to spy photos and sneak peeks, we've already seen plenty about the new style in the 2018 Jeep Wrangler. What else the off-road automaker could possibly surprise us with next month is up for debate, but even with what we know so far, there's still a lot left to speculate. We're hoping the next-gen Uconnect 4 infotainment will be available.
The compact SUV Jeep® Cherokee came out in 2014, and although it's only been a few years, it's time for Jeep to give it a refresh. In today's ever changing auto market, automakers need to keep consumers on their toes for the next big thing. Not only this, but with several auto shows lined up for the next few months, the time to show off a new vehicle or vehicle design is now.
Built on a front-wheel-drivetrain and with some odd styling, the 2014 Jeep Cherokee was a bit of a controversy in Jeep culture. With the upcoming redesign, a change on the drivetrain platform is currently skeptical, but a change in style is definitely overdo. Thanks to some spy shots, the new look of the Jeep Cherokee has a more traditional Jeep look, taking cues from the newly redesigned Jeep Compass. Other FCA styles are also popping up, such as combining the headlights and turn signals into one unit and making the front fascia more pronounced.
With the majority of the new Jeep Cherokee underwraps, we will have to wait a couple of months to see the rest. Not too far off is the Detroit Auto Show in January, 2018. Be on the lookout for when we cover it.
Interested to see these new Jeep vehicles at work? Let us know on the Aventura CJDR Facebook page.
Photo Source/Copyright: Trucks.com