New Fast & Furious Hot Wheels Models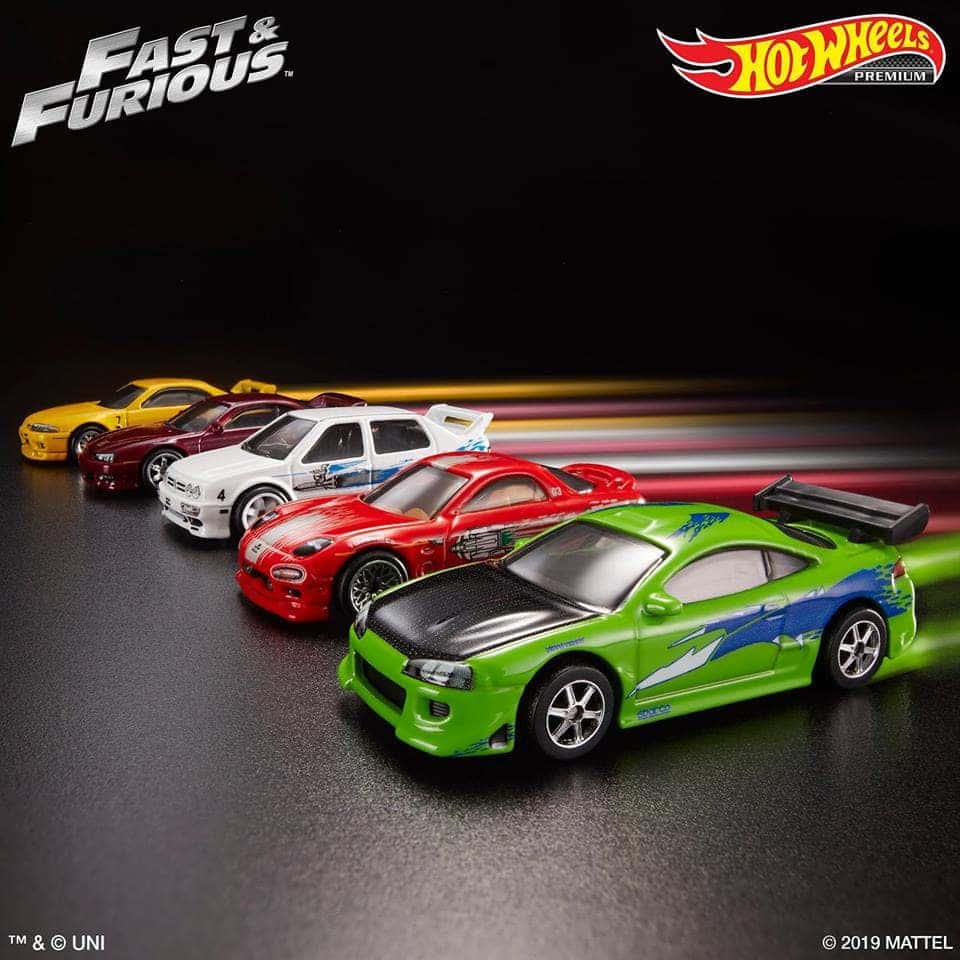 Does anyone remember back in January 2019 when a wave of nostalgia raced across the auto market (pun intended) with the Dodge LEGO sets? They were pretty cool, allowing children of all ages to build their own LEGO 2018 Dodge Challenger SRT Demon and 1970 Dodge Charger R/T. The latter is actually based off of the 1970 Dodge Charger R/T from The Fast & The Furious film series. In July, Hot Wheels partnered with Chevrolet to make a special Camaro Hot Wheels product. It was only a matter of time before Dodge reached into this toy bin as well. Say hello to the Rad Diecast Collection, featuring the original Fast & Furious Cars.
Hey Hot Wheels
Yes, that's right. Hot Wheels and Dodge are working together to bring a whole new collection of toy cars from the famous Hot Wheels brand – maybe the only brand. For anyone in their mid-late twenties, some of those early memories of car mayhem comes from the big green and the first couple of Fast & Furious movies before the movies became a little silly. Alas, Fast & Furious movies may have been the launchpad that got a whole new generation of potential buyers interested in cars and racing.
Now, those same Fast & Furious vehicles will be forever immortalized in a new diecast collection by Hot Wheels. Hot Wheels is calling this new collection the "Original Fast" series and will quickly become a part of the collectible company's Premium line of diecast models for those of us who LEAVE IT IN THE BOX TO MAINTAIN ITS VALUE – ahem, sorry. Does anyone remember these iconic rides from the silver screen?
–        Brian O'Conner's 1995 Mitsubishi Eclipse, the one used in his first street race
–        Dominic Toretto's 1993 Mazda RX-7, O'Conner's competition in the same race
–        Jesse's 1995 Volkswagen Jetta, also from the first film
–        Letty Ortiz's 1997 Nissan 240SX, seen at the beginning of the first movie and in a police chase
–        Leon's 1995 Nissan Skyline GT-R, also known as "Bird Bird" and from Leons' personal collection
Why they're all from the first movie is unclear. These are the new diecast models, but they wouldn't be the first. Hot Wheels already has a collection of Fast & Furious-inspired toy cars (bit.ly/2H2F7SX) and has been growing the Fast & Furious collection every year since 2013. In total, there are 51 models produced for the Original Fast series collection. These include the '69 Dodge Charger Daytona, '08 Dodge Challenger SRT-8, '70 Dodge Charger R/T, '94 Toyota Supra, '67 Ford Mustang, '70 Chevelle SS, Honda S2000, and Ford GT-40. Two additional packages will also be released in late 2019, a "1/4 Mile Muscle" pack and "Furious Off-Road," pack, bringing a total of ten additional vehicles to the collection.
Any die-hard muscle car enthusiast fans out there? No word on Brian's MK4 Toyota Supra or Dom's 1970 Dodge Charger joining the brigade, but the current collection has plenty of key cars from the movies, and the collection is out for purchase now. Get ready to start your engines! If already a collector or starting a new hobby, show us your Hot Wheels collection on Aventura Chrysler Jeep Dodge Ram social media.
Photo Source/Copyright: Hot Wheels