Mopar Releases New Trailer Brake Controller for Jeep Gladiator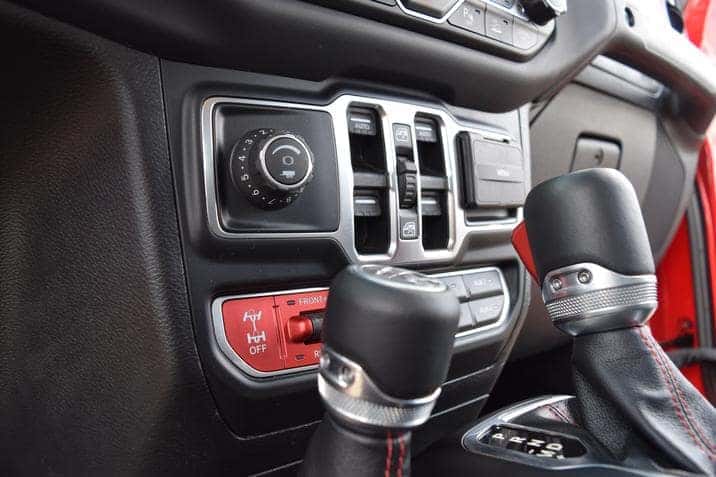 Fiat Chrysler Automobiles (FCA) affiliated custom auto parts legend MOPAR has been busy lately. Recently, Mopar released an all-new catalog of parts for the long-awaited 2021 Ram 1500 Rebel TRX monster truck. This all-new catalog contains over 100 parts and accessories to outfit the beast with all the goods the rest of the lineup has access to. There is another truck in the FCA group that also gets a lot of love, and fans waited for it just as long – the Jeep® Gladiator pickup truck. Mopar didn't leave Jeep out in the cold and introduced a new factory-backed Trailer Brake Controller for the Gladiator.
"At Mopar, we continue to expand our comprehensive Jeep portfolio, which includes more than 500 factory-backed, quality-tested parts and accessories…Our new trailer brake controller improves Jeep Gladiator's braking efficiency and maximizes safety when towing." – Mark Bosanac, Head of Mopar Service, Parts and Customer Care, FCA – North America
"A Trailer Brake Controller, so what?" you may be asking yourself. Well so am I, so let's learn a little something together. At first glance, it may sound like an ancient language, but when you break it down, it's simple. Ever wonder how a vehicle towing a trailer slows the trailer down when only applying the brakes to the vehicle? A trailer brake controller regulates the electric trailer brakes and activates them when the driver applies pressure to the brakes.
It's nothing new or special when it comes to pickup trucks, but the Jeep Gladiator is still combing its way through the truck industry and earning its stripes. Part of that is getting the parts that make it a real pickup truck, capable of doing what all the other trucks on the road can do. Now, Jeep Gladiator owners can also tow trailers and manage the ability to bring them to a stop without damaging the trailer or the vehicle. Brake force can be customized depending on load requirements, which can be helpful to bring heavy payloads to a stop. Easily integrated into the Jeep Gladiator's instrument panel and installed in front of the transmission shift lever, consumers can control the brake controller via a round controller knob.
The Jeep Gladiator has been turning into more of a lifestyle truck since its release, and not just in terms of capability. Jeep has also been working on new concepts to test the limits of the pickup truck with ideas like the Gladiator Farout concept. Built with the usual assortment of gear for rock climbing and scaling the mountains, 37-inch mud-terrain tires and a two-inch lift kit aren't the coolest parts about this concept. No, that would be the 16' x 4' x 7.5' deployable roof-top tent that is installed into the truck bed. With enough space for up to four people, the interior comes with wood-lined interior features, soft ambient lighting, a fully functional refrigerator and stove, hanging storage racks, built-in seats, and table space – really everything someone needs to go off the grid and live that #VanLife.
These days, a lot of people want to go out into the wilderness, some of us for long periods at a time. The Jeep Gladiator is a pickup truck that can make that possible. Check out the Jeep Gladiator with a test drive from Aventura Chrysler Jeep Dodge Ram.
Photo Source/Copyright: FCA Media