Mopar Hellephant Engine Kit Pre-Orders Have Begun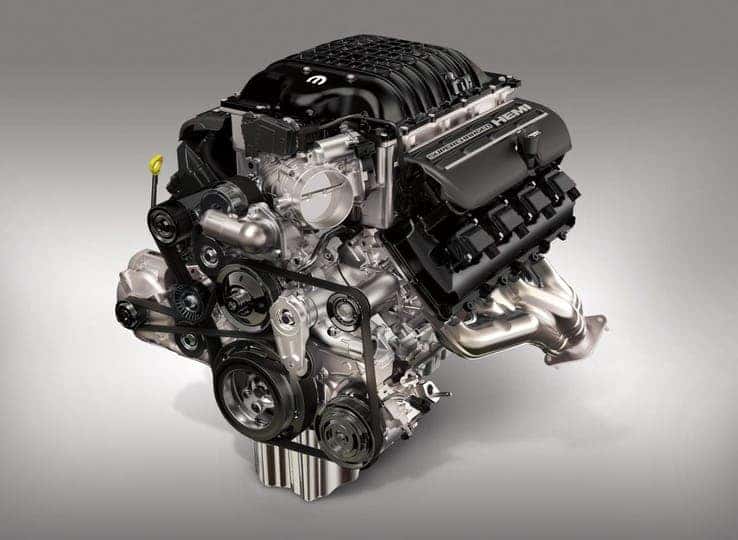 Remember the 2019 SEMA Auto Show? Also known as the Speed Equipment Manufacturing Association Auto Show, many different companies show up to showcase their latest technology, accessories, and equipment for people who have the need for speed (and power). So of course, Fiat Chrysler Automobiles (FCA) owned custom auto brand Mopar will show up. Wouldn't you know they presented an all-new engine crate that reintroduces an old nickname – "elephant". Known as the "Hellephant" 426 Supercharged Mopar Crate HEMI® engine kit, drivers of select vehicles could get a whopping 1000 horsepower under the hood. That same engine crate kit is now available.
"The reaction when we revealed the 'Hellephant' engine at the SEMA Show was just amazing, and the momentum continued after the show, with close to 1,000 people expressing an interest in buying this engine…"Power and performance are ingrained in our brand's DNA, and there is no better time to open pre-orders of this 1,000-horsepower, supercharged engine than on HEMI Day [4/26]." – Steve Beahm, Mopar Head
When the Hellephant engine was first displayed, it was attached to a concept known as the 1968 Dodge "Super Charger" concept. Modified for modern times and to accommodate the large "Hellephant" engine, if this Charger concept came to fruition, it would be more powerful than any Dodge Challenger. The Hellephant engine comes from a rich design of a bulked-up displacement with 4.0 inches of stroke and bore specs at 4.125 inches; an improved supercharger with a high-efficiency aluminum rotor mounted on the engine block; valve covers imported from the Dodge Challenger SRT Hellcat Redeye and valve train; valves, locks and retainers pulled from the Dodge Challenger SRT Demon; a special high-lift cam; and custom-forged pistons. The "Super Charger" also comes with the required water pump, flywheel, front sump oil pan, supercharger with throttle body, fuel injectors, and coil packs.
Alas, it's just a concept, and although it looks killer with a widebody package wrapped around the original custom "De Grigio" Grey Metallic classic 1968 Dodge Charger, it was just for show. The good news? It also showed just how easy it is to take a classic Dodge vehicle and turn it into a high-performance vehicle that could compete with the likes of the 797hp 2019 Dodge Challenger SRT Hellcat Redeye or even the 840hp 2018 Dodge Challenger SRT Demon on the racetrack. In fact, it's actually made for that.
Although drivers ready to add 1000 horsepower to their vehicle can now start pre-ordering this engine kit from Mopar, this kit is also just meant for pre-1976 street and off-road vehicles. Along with all of the above-mentioned parts, the kit also includes a powertrain control module (PCM), power distribution center, engine wiring harness, chassis harness, accelerator pedal, ground jumper, oxygen sensors, charge air temperature sensors, fuel pump control module, and cam bus interface device. As a little nod to Mopar and the original "elephant" engine, a distinctive "Hellephant" logo can be found on the engine and the "Hellephant" 426 Supercharged Mopar Crate HEMI Engine Kit. For those looking to install it themselves, also included are in-depth information sheets with helpful installation tips and requirements.
Starting MSRP for the Hellephant engine is $29,995. For the whole kit, it's an additional $2,265. Installation is also extra. Consumers can order it from the appropriate dealers, but skip the price for installation and get it done here at Aventura Chrysler Jeep Dodge Ram when you make an appointment with our auto service center.
Photo Source/Copyright: hotcars.com