Jeep Wagoneer Ranks High in 2023 J.D. Power ALG Residual Awards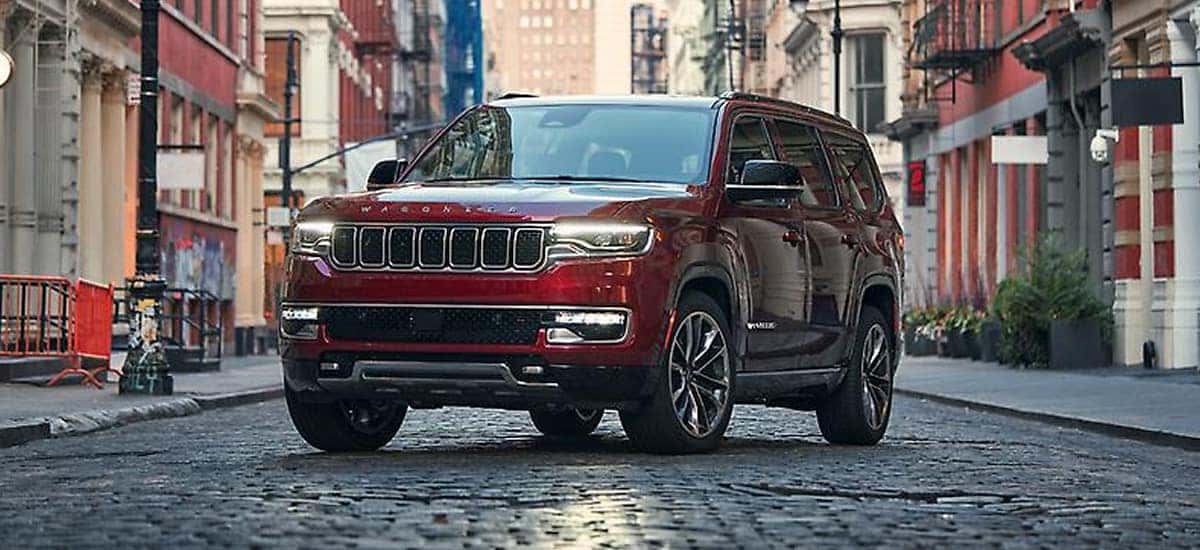 With all of the companies out there that review and rank automotive brands and their respective model lineups, we're going to see more and more awards as the year comes to a close. One highly respected name is J.D. Power & Associates. Conducting several studies every year, this company has a focus on many things, the auto industry included, and reaches out to consumers and owners of vehicles currently available on the market to get a good look at how vehicles perform and how owners feel about their vehicle after driving around for a bit. The most recent study to conclude is the J.D. Power 2023 U.S. ALG Residual Value Awards, and the usual two leading Stellantis brands earned a high ranking.
What may be surprising is how well the Jeep Wagoneer ranked within its first year of release – well, not that surprising. The Jeep Wagoneer and Grand Wagoneer are the first entries for Jeep to really break into the luxury car segment since it's clearly dominating the 4×4 SUV segment of mass-market vehicles. The Wagoneer is one of the many SUVs in the lineup and was ranked highest among all large SUVs this year for residual value. We already know how well Jeep models hold value for years to come, with a Jeep model ranking high during the value awards held by J.D. Power and other automotive journalism entities.
"Wagoneer is a breakthrough vehicle if ever there was one…The market was waiting for a product with its unique blend of prestige, capability and comfort. Like the original, Wagoneer has filled a significant void, and it's done so with genuine flair, demonstrating our commitment to redefining American premium and a unique customer experience." – Jim Morrison, senior vice president and head of Jeep® brand North America
The Jeep Grand Wagoneer blew consumers away when it first came out, and there was a lot to love about it. Seeing that the luxury SUV is doing so well a year later shows that Jeep really hit the nail on the head with this one. Able to powered by a new 420-horsepower Hurricane Twin Turbo I-6 engine, peaking at a torque of 468 lb-ft and able to brag a best-in-class towing honors of up to 10,000 pounds, the Wagoneer Series II and Wagoneer Series III come standard with the new engine. There are a number of features that also help the Jeep Wagoneer separate itself from other luxury SUVs, including Uconnect 5 connectivity, a head-up display, up to 50 inches of total screen surface, Amazon Fire TV Built-In, and a McIntosh audio system.
Unlike most J.D. Power studies that reach out to owners and lessees after 90 days of ownership, this study places the focus on residual value and how well a vehicle holds up after three years. A little odd that the Wagoneer was included, let alone ranked high, since it definitely hasn't been available for three+ years, but let's roll with it for now. The 2023 study focused on the lease cost of a vehicle, an automaker's success in the areas of long-term quality and design, and the overall desirability of automotive brands and their models, while highlighting a vehicle's resale value once they sell or trade-in the vehicle for a new one. This year, 13 brands won awards in 29 segments, with 291models evaluated using an analysis of used-vehicle performance, brand outlook, and product competitiveness.
Want to get behind the wheel of a Jeep that will keep its value for years to come? Find a new Jeep like the Jeep Wagoneer at Aventura Chrysler Jeep Dodge Ram.
Photo Source/Copyright: Stellantis Media