Jeep Mojave Editions Are the New Hot Off-Road Vehicle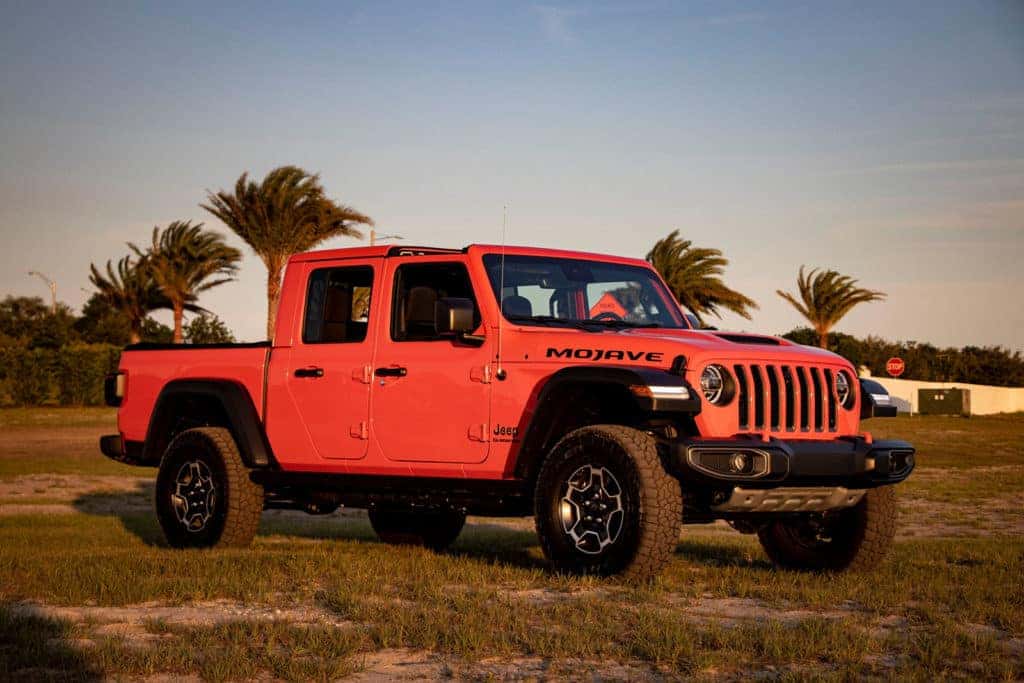 Jeep is one hard-boiled automaker. Back in early 2018, Jeep released plans for a five-year roadmap, with a good look at the upcoming lineup and vehicles. Most notably amongst the additions were not just the new vehicles yet to be unveiled, but the electrification of vehicles for each nameplate by 2021 and a new type of off-road vehicle. Even with the Coronavirus pandemic and its effect on the auto industry, Jeep has continued to persevere, and although there may be some delay, the off-road automaker has already previewed three nameplates with hybrid or electric options and is slowly churning out new Desert-Rated vehicles engineered to really go off-road and traverse the sandy dunes.
Called "Mojave Editions", these Desert-Rated Jeep vehicles started with the reveal of the 2020 Gladiator Mojave Edition at the 2020 Chicago Auto Show before the pandemic started shutting down public events. Designed to tackle a different type of terrain, every Desert Rated Jeep also comes with an assortment of features found standard on the Gladiator Mojave, including new, specially-tuned FOX™ 2.5-inch internal bypass shocks with external reservoirs; industry-exclusive FOX front hydraulic jounce bumpers; a reinforced frame; a one-inch front suspension lift with a silver front skid plate; stronger axles with cast-iron steering knuckles; aggressive front seats with integrated upper bolsters; and 33-inch Falken Wildpeak All-terrain tires. The new 2020 Jeep Mojave Edition would benefit from the specs of the Gladiator first, what with a best-in-class approach angle of 44.7 degrees, breakover angle of 20.9 degrees, departure angle of 25.5 degrees, and a best-in-class ground clearance of 11.6 inches.
Some may wonder if a vehicle made for the desert is really necessary, but like many Jeepers, this is a vehicle made for adventure. Yes, the Jeep Gladiator is a truck with a five-foot bed and a payload capacity of up to 1,200 pounds, capable of towing up to 6,000 pounds. Desert-rated or not, it's still a Jeep, and still comes with everything Jeeps are known for. Personalization and customization. The roof and all four doors come off, the windshield can be lowered, and with plenty of colors to choose from, Jeepers can make it easy for their Jeep to stand out when in the middle of the desert. Just look at the tester CarBuzz was driving around – it definitely stands out.
Although not officially confirmed, one would expect that all Mojave editions of Jeep vehicles would come with some of the same specs as the Gladiator Mojave, with increased comfort and capability. When the Mojave Edition for the Jeep Wrangler was revealed, a name we haven't heard of in a long time came up with a new face. Jeep Trailhawk trims are known as the best-of-the-best. These vehicles aren't just Trail-Rated off-road vehicles, these are off-road warriors. With the reveal of the Jeep Wrangler Mojave Edition, the name "Desert Hawk" also made an appearance.
Details about the Jeep Wrangler Mojave are still slim, and the difference between a Mojave Edition and a Desert Hawk is a mystery, but we can only assume even better engineering and more features specifically tuned for traversing the desert. The Jeep Wrangler Mojave is already said to have add-ons such as tow hooks for those that want to bring the Jeep out to a destination and then go for a joy ride, and new side rails for getting in and out easily.
Jeep Mojave Editions and Desert Hawk trims are still underway and we can't wait to see what comes next. Why do Jeepers have an urge to drive to the middle of nowhere? Let us know where you would take your Jeep Mojave Edition on Aventura Chrysler Jeep Dodge Ram social media. You can also check out Jeep Trailhawk models in stock today.
Photo Source/Copyright: CarBuzz