Jeep Launches Jeep 4xe Charging Network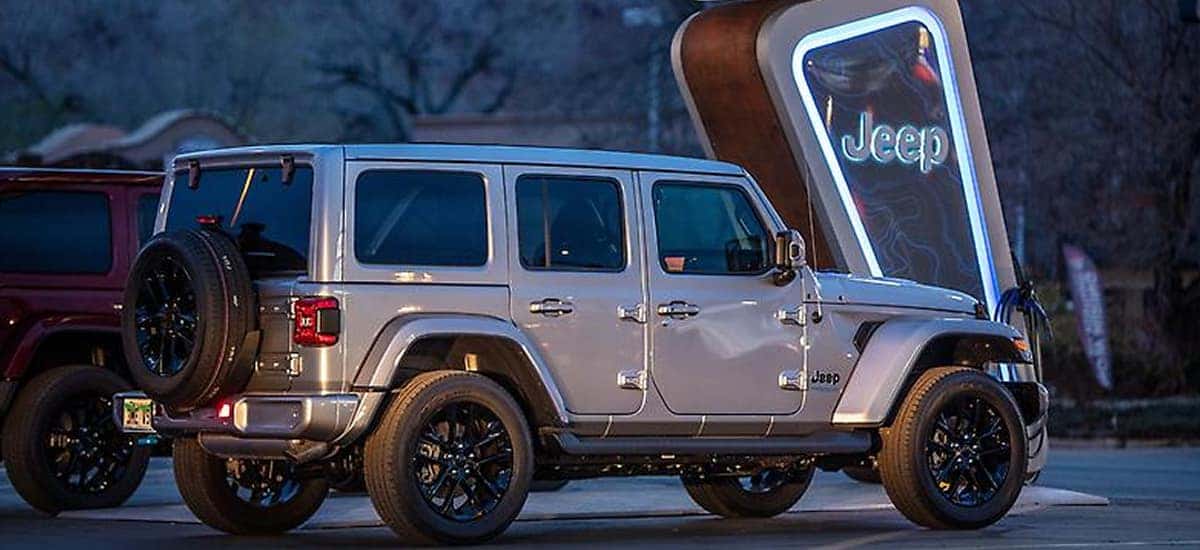 During the Easter Jeep Safari this month, March 2021, Jeep didn't only share another collection of would be concepts that may or may not be added to the lineup. The off-road automaker also announced a new project to not only make plug-in hybrids and electric vehicles more practical but also easier to use. One of the major reasons consumers worry about purchasing an alternative fuel vehicle that isn't just a regular hybrid is due to the feeling that they won't be able to find or will regularly make use of a charging station. Understandable – who wants to pay for a fuel source they don't use? That's why Jeep has launched the Jeep 4xe Charging Network.
The Jeep 4xe Charging Network, in partnership with Electrify America, is taking electrified propulsion forward by installing Jeep-branded EV charging stations at or near the trailheads of Jeep Badge of Honor off-road trails over the next year. For those who don't know, the Jeep Badge of Honor Program has slowly become a right of passage for Jeepers and Jeep owners. Initially launched with 49 designated trails that qualify to get a Jeep Badge of Honor, Jeep added some trails in 2020, with now a total of 56 challenging trails with a wide range of difficulty for new owners and those with years of experience trekking through the likes of the Rubicon Trail in Pollock Pines, California and Big Bear, California; Hell's Revenge in Moab, Utah; Imogene Pass in Colorado; and the Northwest OHV Park in Texas.
Jeep is launching its new charging network for two reasons. The most obvious is so owners of the new Jeep 4xe series can take full-advantage of their electrified Jeep SUV. Secondly, with Jeep and the rest of Stellantis starting to electrify the lineups in the group, the only way sales will go up is if plug-in hybrid electric vehicles (PHEVs) and electric vehicles (EVs) become more practical. That means making charging stations as common as gas stations, with one on every street corner, or even fusing the two together into a one-stop shop for plug-ins.
Going a little more green, Jeep 4xe Charging Stations will be directly connected to the power grid or will use solar power to generate electricity to charge up vehicles. Scheduled to be operational around the country by the end of 2021, it's a large job, but someone has to do it. That reminds us – although the plan is to first install these new charging stations at Badge of Honor trails, installations beyond the Rubicon Trail, Big Bear and Moab sites are already being taken into consideration for future plans. This is just the beginning of Jeep expanding not only its 4xe series, but plug-in hybrid and electric power for everyone.
"Electrification opens a new chapter in the Jeep brand story, and it brings an entirely new level of excitement and enjoyment to our enthusiastic owners…Key to making Jeep brand the greenest SUV brand is assuring our owners can enjoy the benefits of electric propulsion wherever they go, including the most iconic off-road trails in the country." – Christian Meunier, Jeep Brand Chief Executive Officer
Want to keep up to date with more news from Jeep? Follow us on Aventura Chrysler Jeep Dodge Ram social media.
Photo Source/Copyright: Stellantis Media