Jeep is Officially a Cult Brand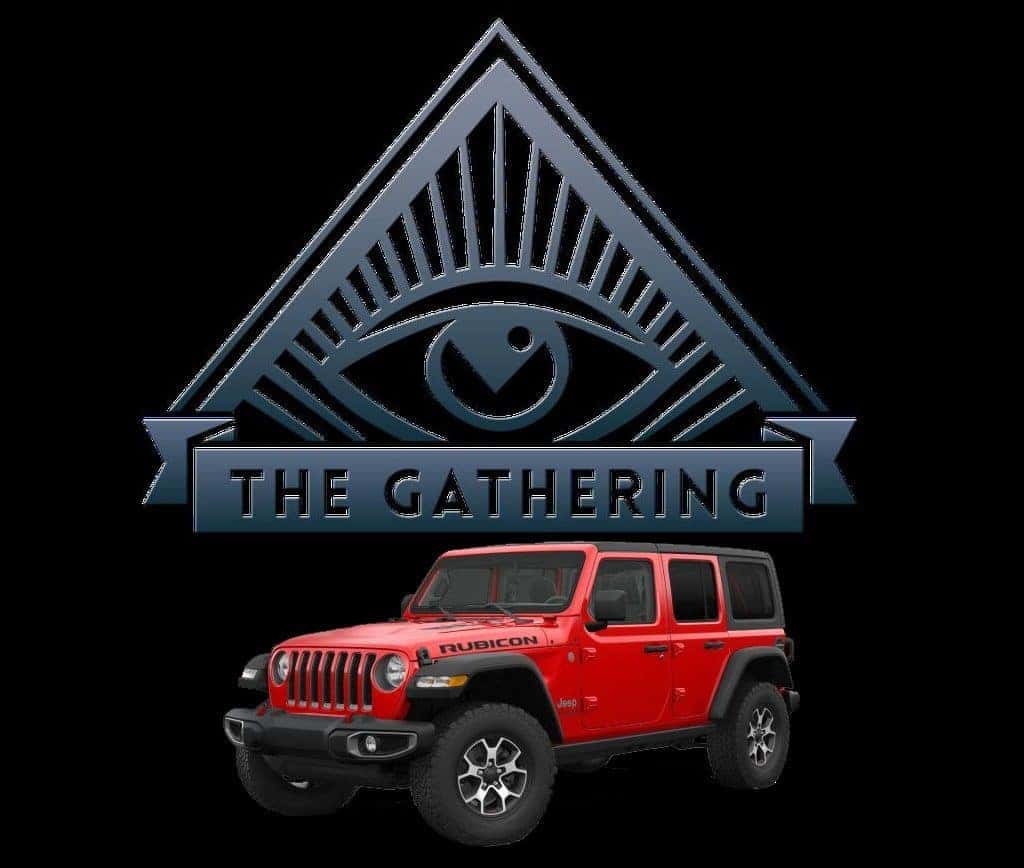 We've heard of cult movies, but cult brands? Who knew that was actually a thing. It makes sense though. Just like cult movies where only a group of people will really be interested in the film, like The Cloverfield Paradox (loved it by the way), it makes sense that consumers would be dedicated to an automotive brand they like. But calling a brand of any kind a "cult brand"? It seems a little far-fetched, but it's a real thing, and we can't say it's surprising that recently, the Jeep® automotive brand was named a cult brand by … wait for it … The Gathering. Hoo boy.
The Society of Cult Brands and The Gathering
Let's first talk about the group that made this decision. Known as "The Society of Cult Brands," this is a group of people interested in the art of brand-building, including common names like Beats By Dre™, Snickers® candy bars, Gatorade, Jack Daniel's Tennessee Whiskey, PlayStation®, and even Vans® shoewear. Honestly, some of those make sense. Can anyone really pass up a Snickers bar? They're to kill for (mwahahhahaha).
Then there's "The Gathering." The first instance of The Gathering took place in 2013 and is an exclusive meeting of sorts focused on discussing and analyzing the principles and practices employed by the world's most successful brands. This year, 2018, the Gathering will bring respected thought leaders and senior executives together while highlighting the brands they stand behind. Such brands are said to dominate their industries and/or categories by winning the irrational loyalty and devotion of customers and fans the world over.
Yeah, that definitely sounds kinda cult-ish. Now here's an interesting tidbit – no automotive brand has ever received the cult brand title until now. Jeep is the first automotive brand to be recognized by The Society of cult brands. Other brands have been nominated in the past throughout the years, but no other automotive brand is as iconic as the Jeep brand, nor has such a large community of consumers dedicated to it. What other automotive brand has international events like the Jeep Jamboree? We'll wait.
The Jeep Brand
We could go on and on about why the Jeep brand deserves to win this honor by The Society of Cult Brand, but a few others could do it better. Here's what Chris Kneeland, The Gathering co-founder and Chair of the Brand Selection Committee, had to say about the Jeep brand.
"Other automotive brands have been nominated over the years, but it's so fitting that Jeep is the first Cult Brand Honoree. It's an iconic brand with vehicles that stand apart from any other in the automotive category … Their marketing, product innovation and customer engagement are best-of-breed and represent exactly how cult brands foster internal and external brand engagement."
You see that title? "Cult Brand Honoree". That's a statement that's going to last possibly forever. 2018 is definitely going to be a great year for Jeep, especially with the newly redesigned vehicles they have coming out of their lineup. Here's a little more love for the brand and all its fans.
"Having the Jeep brand acknowledged as a Cult Brand Honoree, just as the all-new 2018 Jeep Wrangler [JL] and new 2019 Jeep Cherokee begin to arrive in dealerships, is a testament to the people who since 1941 have dedicated themselves to building the world's most capable SUVs with off-road capability that is second to none … The global Jeep community is like no other. There is no other automotive brand that is so instantly recognizable and woven into the history of its home nation yet recognized around the world, and one that is protected with such a passion by its owners, fans and followers." – Mike Manley, Head of Jeep Brand – FCA.
With more than 75 years under its belt, the Jeep brand has a legendary heritage behind it with authentic SUVs and off-road vehicles. Leading the segment with capability, craftsmanship, and versatility, Jeep vehicles give their customers a chance to live life to the fullest. Now, everyone knows how great the brand truly is. Find your Jeep vehicle in our inventory at Aventura CJDR.
Photo Source/Copyright: FCA Media