Jeep Grand Wagoneer Wins SUV of the Year During 2022 HMPA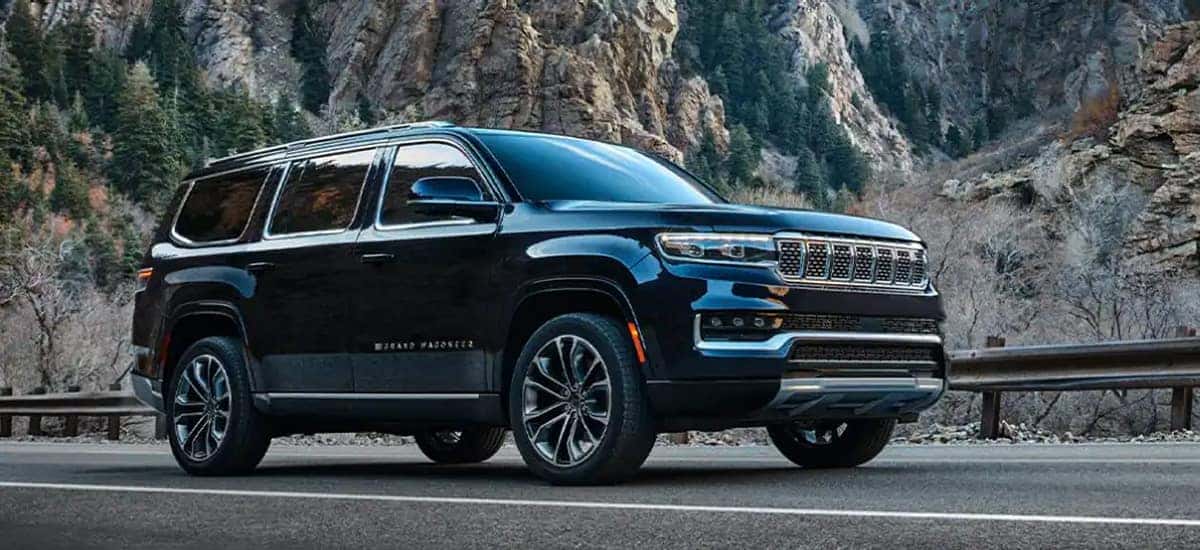 The Jeep Grand Wagoneer and Wagoneer have sort of fallen out of the spotlight. Aside from some awards following its debut in 2021, last we heard was the Grand Wagoneer won the CarBuzz 2021 Family Luxury Award. For such a long-awaited SUV from the automaker, one would think it would topple the news, but there doesn't seem to be a whole lot. Every year, publications and organizations put together competitions and "Best of" lists, but they don't always wrap up by the end of the year. Or, they wrap up early on in the year, so vehicles released a little late don't make the cut. Well this year, the 12th annual Hispanic Motor Press Awards (HMPA) took place, and the all-new 2022 Grand Wagoneer earned the 2022 SUV of the Year award.
"Every year, there is a vehicle that surprises you and the Grand Wagoneer is the one this year…The Grand Wagoneer is a new high luxury entry that is tastefully done and includes the huge pluses of full-size SUV, 4×4 and it's capable of towing almost 10,000 lbs. This is a vehicle that can take the family literally anywhere you want with comfort and connectivity." – Ricardo Rodriguez-Long, president and founder of the Hispanic Motor Press Foundation
For those who haven't heard of the Hispanic Motor Press Awards, this competition has a decade of experience in the biz and puts together competitions every year. When it comes to judging the winners, the HMPA Jury Panel is made up of independent Hispanic automotive journalists, content creators, and industry influencers, all selected by the organization's advisory board. A total of 20 juror members, all from different walks of life across the country, more than 100 new vehicles during 2021 and into 2022 were evaluated this year. Each vehicle is judged based on its overall design, comfort, safety, economy, handling, performance, functionality, infotainment integration, interior design, environmental requirements, driver satisfaction, and price. It may sound a little subjective, everyone has their list of "must need" features and what constitutes as a "good" price, but we're not too worried.
The HMPA jury clearly has good taste if they're picking the 2022 Grand Wagoneer to win this year's SUV of the Year award. Called a luxury sedan, the Grand Wagoneer and Wagoneer are the rebirth of a premium American icon. First thought to be a wooden station wagon brought into the modern age, the Wagoneer and Grand Wagoneer are large SUVs with three available 4×4 systems, responsive driving dynamics, powerful performance, the segment's best-in-class towing capability of up to 10,000 lbs., advanced technology and safety features, and able to seat up to eight passengers with a premium level of comfort. The Grand Wagoneer and Wagoneer are the models Jeep presents when making its endeavor into the luxury segment of the auto market, and these are two great entries to start.
For more information on the HMPA, you can find their social media channels on Twitter @HMotorPressOrg, Facebook @Hispanicmotorpress or Instagram @hispanicmotorpress. For continued coverage on Jeep and its journey as a luxury automaker, you can follow us on Aventura Chrysler Jeep Dodge Ram social media. You can also find the 2022 Jeep Wagoneer and 2022 Jeep Grand Wagoneer at the Aventura Chrysler Jeep Dodge Ram dealership.
Photo Source/Copyright: Jeep