Jeep Brand May be Up for Sale in China?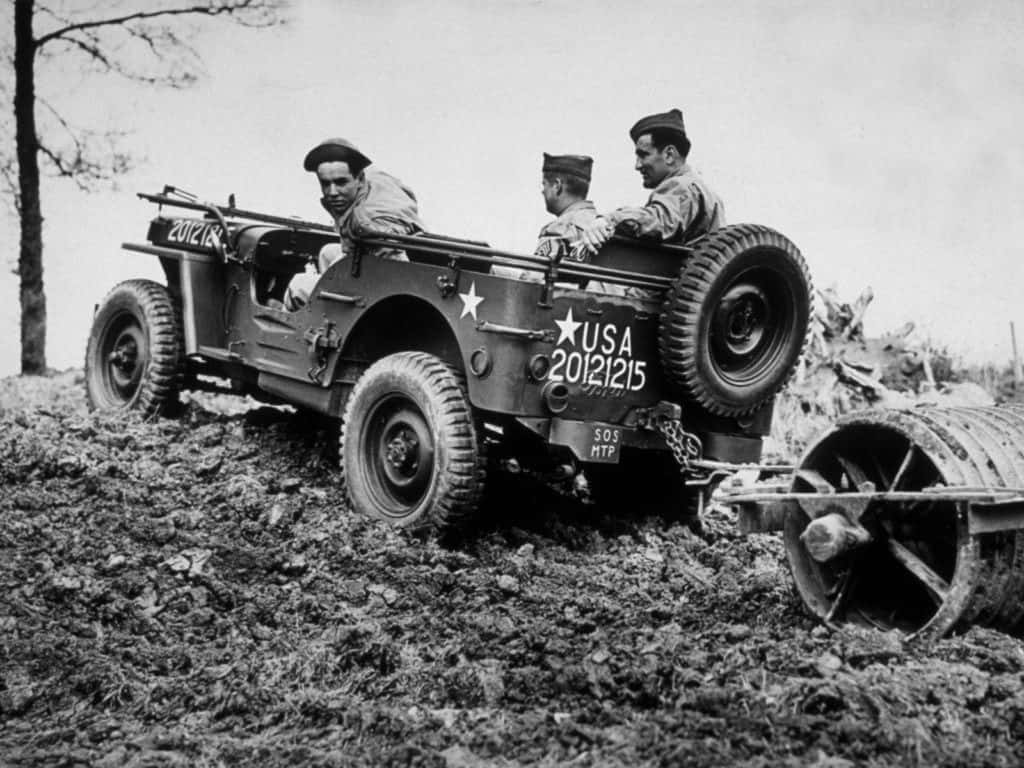 has been a bit of a scare in news headlines regarding Jeep® lately. For the past few months actually, there has been talk of both Jeep and Ram splitting off from the FCA Group. However, it was just talk, nothing serious, until one company in China stepped up all too eagerly to buy the Jeep brand. In no way is that a bad thing, sales in China are doing well for Jeep, but what about Jeep history? Some enthusiasts may not be too happy about that.
Jeep and China
For the past few months, FCA has been discussing the breakup between the Fiat Chrysler Automobile Group and Jeep. The sales of the Jeep brand alone are enough to fly solo, but a breakup didn't seem worthwhile at first. Last year however, FCA sent a team specializing in mergers and acquisitions to China. This month, that venture has finally bore some fruit.
One Chinese company, Great Wall Motor, emerged publicly this week as an eager suitor for Jeep. If Jeep were to break off of FCA, having an already well established foundation for its new home would be the way to do it. In the past few years, Jeep has expanded globally at a rapid rate, and sales have boomed since the vehicle was reintroduced to China. Sales are projected to grow to 850,000 units sold in 2018 – that's six times what it was back in 2013.
Great Wall Motor did not approach Fiat Chrysler formally though, so there is no deal, let alone a contract in the making. FCA did however point out that a sale is up for grabs, in case any other automakers wished to explore deals with the Jeep brand. Basically, they painted a big red target on their backs and shout into a megaphone.
"There is nobody saying there's no way we would sell the Jeep brand … That sends a message to boardrooms around the world." – Thomas W. LaSorda, former chief executive at Chrysler prior to its merger with Fiat.
However, if Jeep was bought out, enthusiasts may wish their new home stays in America. Maybe a Dodge Jeep could be in the future?
Keeping Jeep in America
After all, Jeep was primarily made for the United States military back in the early 1940s. Used as the main transport for troops in World War II, the birth of a brand came with the vehicle used. Although unclear where the name "Jeep" came from, many believe it is a slurred version of the acronym "GP" for "Government Purposes".
Today, the origin of Jeep in the army is still apparent in its vehicle designs. This is most obvious with the Jeep Renegade. All over the Renegade are Jeep easter eggs, some of which (the "X") pay homage to the gas canisters that stored fuel for the first Jeeps in the military. Then there's the Jeep Trackhawk, a vehicle made and powered by two American automakers, borrowing technology from the Dodge SRT Hellcat.
We don't know if Jeep will break off from FCA and go overseas. What we do know is what was once just talk has now turned into "Make us an offer".
Photo Source/Copyright: Getty Images; Fox Photos