Jeep and onX Offroad Join Together to Get Jeepers Out into the World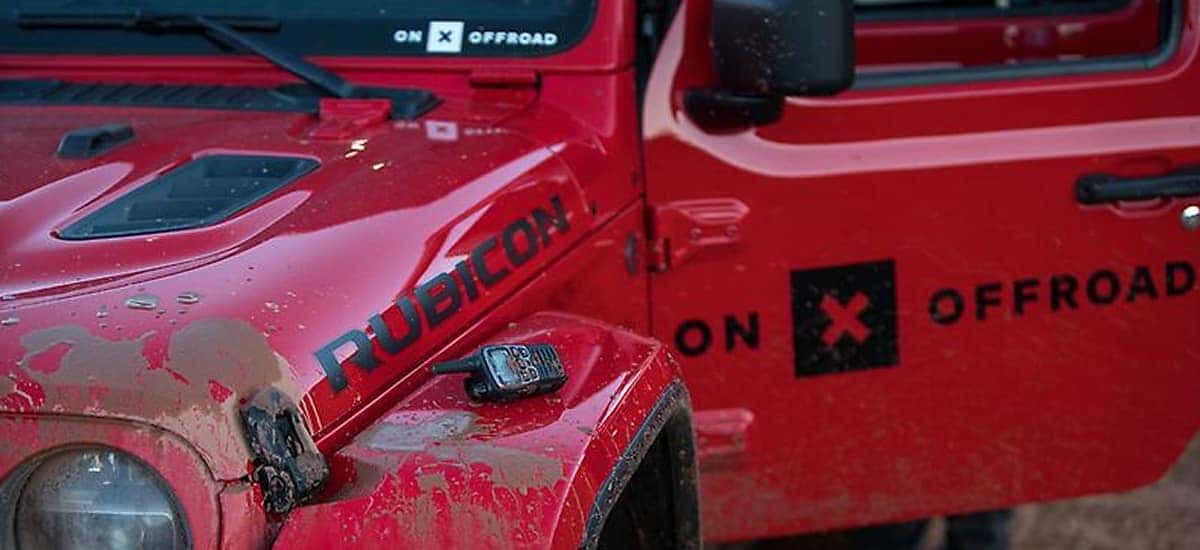 4
With the vaccine for COVID-19 out there and many people having gotten their shots, many companies and cities are trying to find ways to get people out into the world again. It's mostly about the economy, let's not lie to ourselves – "the only way to beat this pandemic is to consume commercial products". However, there are other things to do that don't require someone to buy something and still have fun. Well, that's 90-percent true when it comes to this blog post. Jeep brand and onX Offroad have banded together to bring consumers back out and start a new off-roading adventure.
The program being launched by the two has to do with the industry-exclusive Jeep Wave customer care program but also extends to new owners of 2021 model-year Jeep vehicles. For those who don't know, Jeep Wave members are always getting great benefits, such as early access to events and contests, discounts and deals, maintenance, and more. Through the program, members can also sign up for the Jeep brand's premium owner loyalty program, currently available to all owners of any 2021 model-year in the Jeep brand lineup. With this, Jeep 4×4 owners can enjoy a six-month trial of onX Offroad Elite, the industry's leading off-road app. You don't need to own a Jeep to use the app, but it will cost consumers an annual cost of onX Offroad Premium and onX Offroad Elite at $29.99 and $99.99, respectively.
"I've been a Jeep 4×4 owner for 17 years…With onX Offroad, I can confidently put my Jeep Wrangler Unlimited Rubicon to the test, navigating my favorite trails, and discovering new ones–from Blacktail Wild Bill in Montana to Pritchett Canyon in Moab. We're excited to empower other Jeep 4×4 owners with the same confidence and freedom to go where they've always wanted to explore. They just need to hop in their Jeep 4×4, plug in their onX Offroad App, and go." – Rory Edwards, onX Offroad general manager
If that didn't make it clear, onX Offroad is the off-road app. Founded in 2009, the company became a pioneer in digital outdoor navigation, and developed software to inform, inspire, and empower people that like to spend time outdoors, especially Jeep 4×4 owners. If anyone has ever heard of the acronym "BUFU", it stands for "Buy Us For Us". onX follows the same ideology – the app was built for off-roaders, by off-roaders, and with its robust GPS mapping technology, the app makes it easy to find one of 550,000 trails, as well as 500,000 recreation points, like campsites, non-ethanol fuel stations, and scenic vistas for a nice break from all the up and down and bumpy trails.
Whether a beginner or a seasoned off-road veteran, when opening the app, users can review trail descriptions, assess difficulty levels and duration, and check out route photos for an idea of their upcoming challenge. With reliable offline maps, users can go off-road and get home without cellular service, always a nice plus. For those that like to ride with friends, users can also share customized Waypoints and Tracks to let friends know where they're heading next.
Okay, so maybe that 90-percent guess was a bit off, since onX Off-Road requires a paid subscription to use. Hey, nothing worthwhile comes free! You can find your own 2021 Jeep model at Aventura Chrysler Jeep Dodge Ram. If you find any interesting in South Florida, be sure to share them on our social media page.
Photo Source/Copyright: Stellantis Media