Benefits of the Jeep Wave Program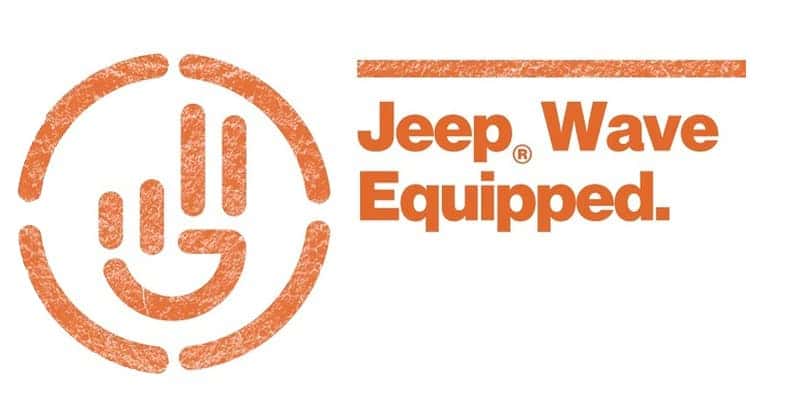 If it isn't the Jeep® Badge of Honor Program, designed for true Jeepers who want to test the off-road capabilities of their Jeep, then it's another exclusive membership only available to Jeep vehicle owners. This next exclusive membership-only program is known as "Jeep Wave" and it's a sure-fire way to not only get the best protection, but also plenty of benefits and perks just for Jeep owners. Interested in what you can get? Check out all the Jeep Wave Program has to offer.
For one thing, there are plenty of perks that come with the Jeep Wave Program. Yes, the Jeep Wave Program has many ways to provide consumers with support, but there are also benefits only Jeep Wave members can get. For instance, did you know Jeep Wave members get early access to events and contests hosted by Jeep? Known as "VIP Treatment", Jeep Wave members basically have a fast pass wherever they go. On top of that, Jeep Wave members can find discounts all kinds of merchandise from over 150 premium retailers within the Jeep network. There isn't much to lose.
Speaking of losing, sometimes, we can't just win when trying to take a vacation. Sometimes there's unexpected maintenance, or a vehicle breaks down, or we just find ourselves out of luck. Well, that's okay. With the Jeep Wave Program, members can take care of all of the above. Is your Jeep sounding a little funky? Jeep Wave members receive two free oil changes and tire rotations every year during the term of their program membership. There's also a little help along the way.
Did you get a little too enthusiastic going off-road and ate more than just dirt? Jeep Wave provides members with a "No-Charge Same-Day Rental" benefit. If your Jeep is going in for repairs, but you still have a ways to go, owners of Jeep brand vehicles can get a no-charge vehicle rental for the day and hit the road. If things get really bad, the Jeep Wave Program also offers Trip Interruption Coverage. In the worst case scenario, whether needing to find some lodging in the dead of night, or emergency transportation, the Jeep Wave Program will provide members with $1,000 per occurrence to keep members protected.
If anything, Jeep Wave Program members can get Jeep Vehicle Owner Support 24/7, thanks to a dedicated support team. Jeep owners can get questions about their vehicle answered, schedule a service appointment, or any other kind of support that Jeep Wave may be able to provide for a Jeep brand vehicle. All one needs to do is call 844-JEEP-WAVE(533-7928) or hop online and get in touch with Jeep Wave support through their live chat.
Interested in joining? Select vehicles, starting from the 2015 model year, are eligible. If the owner of a Jeep Grand Cherokee, the Overland, Trailhawk, High Altitude, Summit, SRT, and Trackhawk trims are eligible for the program. If owning a Jeep Cherokee, Jeep Compass, or Jeep Renegade, the Trailhawk trim on each is eligible – the Cherokee Overland trim is also eligible for the program. Also, although not yet available (October 2018), the Jeep Renegade Desert Hawk will also be eligible for the Jeep Wave Program.
Want to become a Jeeper and get all these benefits? Find your new Jeep vehicle at Aventura CJDR and register for the Jeep Wave Program.
Photo Source/Copyright: Jeep