Is the Dodge Challenger SRT Super Stock a Limited Run?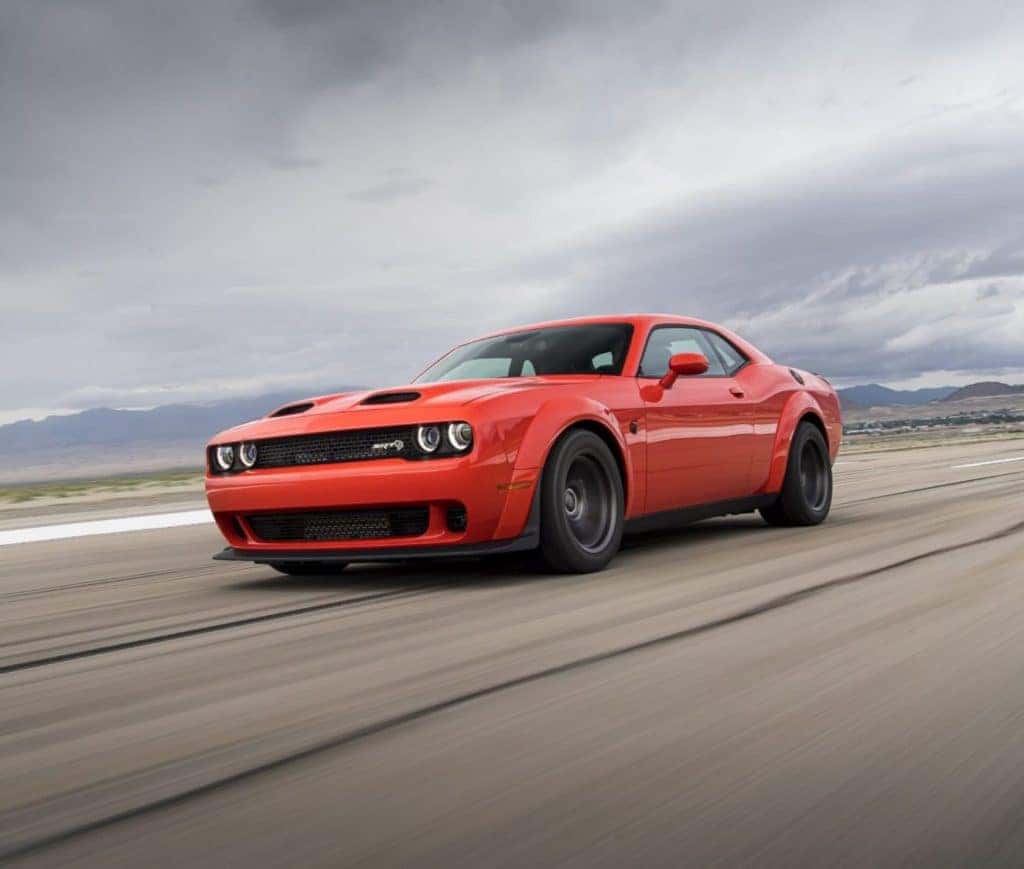 How limited is the new Dodge Challenger SRT Super Stock? Following the path the Dodge Challenger SRT Demon paved, the muscle car automaker continues to push the limits with the SRT Hellcat, SRT Hellcat Redeye, and now the Super Stock model. Unlike the SRT Demon, originally limited to 3300 units produced, the Super Stock is not meant to have a limited one-time run. Dodge said the Super Stock is here to stay, but then why is the automaker only planning to produce 200 models? It's already going to be a rare buy at a starting MSRP of $79,595 (plus destination fee), why limit the Super Stock too?
Ah, nothing like a classic attention grabber to get people reading. Yes, Dodge has gone on record to only build around 200 units of the 2020 Dodge Challenger SRT Super Stock, that's the key term – 2020. With only a few months left, every automaker is pulling out all the stops to bounce back after the COVID-19 pandemic shut down manufacturing plants and cut down sales by the thousands. It seems like every automaker is debuting concepts, new trims, and even new models that we may not have seen for another year – which in some sense is a good thing. Really, who likes waiting for good news?
So yes, Dodge will only be producing 200 units of the Dodge Challenger SRT Super Stock, but only for the 2020 model year. Come 2021, production will continue and consumers can once again put in orders, but as we've said before, the SRT Super Stock is more like a collector's item when it starts at $80k without any other add-ons or accessories. Made clearly for speed, the SRT Super Stock outperforms the Challenger SRT Hellcat Redeye recently released, but unlike the SRT Redeye, the Super Stock is not meant to be another SRT Demon clone.
When Dodge first released the Challenger SRT Hellcat Redeye, it was called an SRT Demon in disguise. The SRT Hellcat Redeye came with many parts from the SRT Demon, such as the SRT Power Chiller and After-Run Chiller. Able to add on the Widebody package, one could easily pass the SRT Hellcat Redeye for the SRT Demon with its own sinister look, but it wouldn't be able to get unique 18-inch Demon wheels wrapped in 315/40 drag radials, weight-shifting suspension mode, or the smaller, lighter 14.2-inch front brakes. The SRT Redeye was able to get the SRT Demon final drive ratio of 3.09:1 as an available option, but aside from that, the Redeye was made to carry its own weight.
The Dodge Challenger SRT Super Stock is no different. Dodge claims that the automaker will somehow prevent Super Stock owners from buying and fitting Demon parts onto their Redeye to keep the Demon build unique. How, we don't know. What we do know is if looking to get your hands on this 807-horsepower muscle car, you don't have to get one immediately. According to Dodge, the Challenger SRT Super Stock will stay in production and make as many units as it can as long as people are willing to buy it. Come 2021, production will start up again and you better believe Dodge//SRT Dealerships will be stacked with them soon enough.
Are you a collector? Or just been saving up a lot for the perfect street legal racing car? If you have a need for speed, then we can help with that. Give us a call at Aventura Chrysler Jeep Dodge Ram and order your Dodge Challenger SRT Super Stock.
Photo Source/Copyright: Dodge