Go Topless with the 2020 Jeep Gladiator on Date Night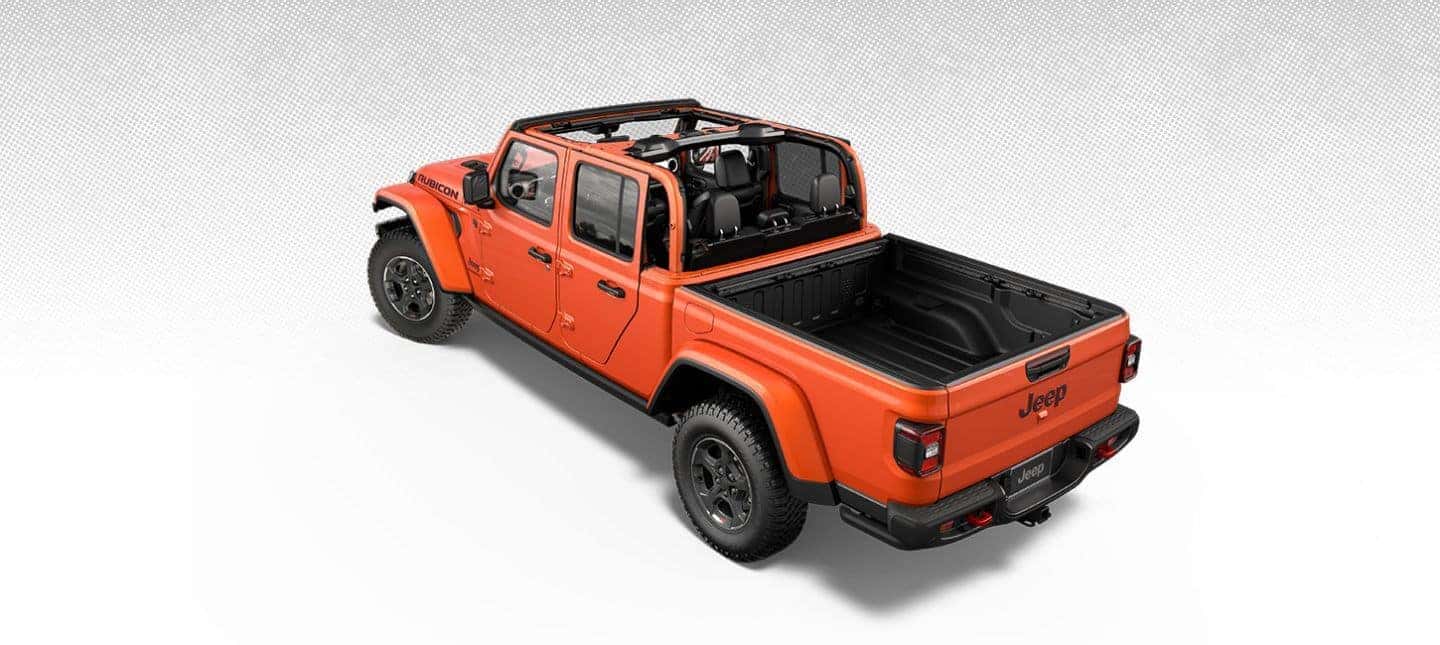 Let's be honest here. Who went topless over the weekend? Don't be shy. Everyone with a Jeep® was doing it too. On May 18, 2019, Jeepers around the world celebrated the 12th Annual Worldwide Go Topless Day®. Some like to go to local events, some like to just take their top off and enjoy the open air, like with the easy-to-use Sunrider soft top. According to some interesting news between dating site Zoosk and website Askmen.com, if anyone went topless over the weekend, they'll have a lot more luck on dating sites if they share a couple of pictures.
That's right, after having analyzed more than 15 million online dating photos of men and women, Zoosk and AskMen.com found that images that included a Jeep vehicle boosted messages from potential partners by 243 percent. Not 100, not 200, but 243 percent? That's uncanny. Who knew Jeepers liked to show off? It's the easiest plug if looking to score a date with a Jeep photo. Just don't grab a stock photo of a Jeep like some clown – take a selfie and show some Jeep pride.
Don't worry though. Those of us who don't have much love for mudding and rock crawling still have a chance. Another win for romantics out there, sedans also increase the chances of getting a message by 42 percent. Who knew people liked cars so much? Do you even race, bro?
The study didn't specify, but with the newfound love for the new 2020 Jeep Gladiator, it's a safe bet that anyone with a Jeep Wrangler or the new Jeep Gladiator pickup truck will score some major points. Plus, seeing as how both Jeep models can go topless, we thought it would be the perfect time to review the soft top on the Gladiator.
Why the soft top? Because it's probably the best option the 2020 Jeep Gladiator gets. Aside from driving around without a top on, Jeepers have the choice of a zipperless Sunrider soft top for easy access and the choice of a body-color or Black Freedom hardtop. The latter two aren't very comfortable to take apart, even with the new design of the 2018 Jeep Wrangler JL. Where does anyone even store those things? They don't fit in the Wrangler. At least the Gladiator has a truck bed.
With the zipperless Sunrider soft top, it's easy for Jeepers to drive around with the top up, down, or open. In our how-to article, "How to Remove the 2018 Jeep Wrangler JL Soft Top and Hardtop", we discussed the ins and outs of utilizing the soft top. Once the soft top is unlocked, drivers can pull the top back and secure it with Velcro straps for a sunroof-esque appeal. Otherwise, they can pull it all the way down and secure it to open the roof completely.
Truth be told, rear visibility does disappear a bit with the soft top down, and drivers will need to make use of their side mirrors and check their blind spots. Large cars are still easy to see, but not small cars up close. Luckily, Jeep integrated a small backup camera into the spare-tire retainer on the rear gate, so it's not a huge drawback.
The 2020 Jeep Gladiator is available now. Find your Jeep Gladiator at Aventura Chrysler Jeep Dodge Ram.
Photo Source/Copyright: Jeep.com