FCA Produces 15 Millionth Minivan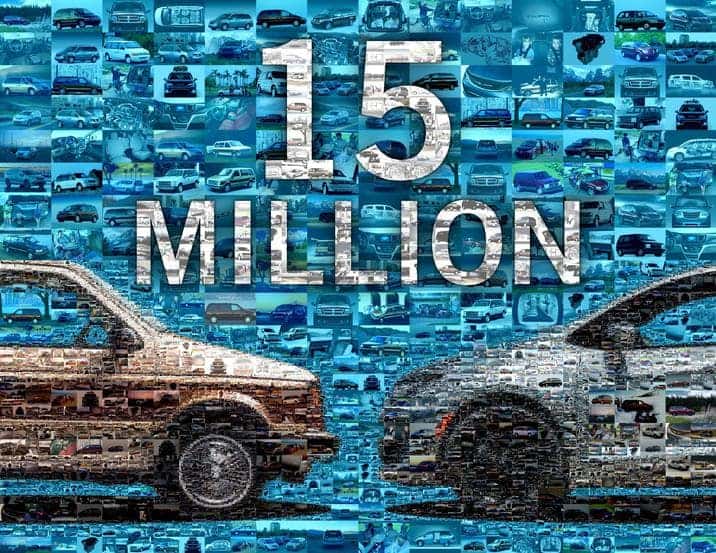 Fiat Chrysler Automobiles (FCA), home to the Dodge Grand Caravan minivan and Chrysler Pacifica minivan and the Chrysler Pacifica Hybrid minivan, hit a large milestone this year, 2019. Known as the inventor of the minivan, the FCA just sold its 15 millionth minivan – and counting. Now that's something to be proud of. FCA's minivan heritage dates back to the Plymouth Voyager, which rolled off the line at the Windsor Assembly on Nov. 2, 1983. With more than half of the minivan segment in the United States, 54-percent, practically owned by Fiat Chrysler, and selling twice as many minivans as any other automaker for more than 35 years, it was only a matter of time before this kind of milestone would be met.
"Reaching 15 million minivans sold isn't just about hitting a number, it's about the memories families have made and the children who have grown up driven to school or practice or on a family road trip in a Chrysler Pacifica or Pacifica Hybrid, Dodge Caravan or Grand Caravan, Chrysler Town & Country or Voyager over the past three and a half decades…We continue to lead and innovate to keep our current minivan lineup the absolute best at hauling people and things and help this generation of owners make memories that will last a lifetime." – Tim Kuniskis, Global Head of Alfa Romeo and Head of Passenger Cars – Dodge, SRT, Chrysler and FIAT, FCA – North America
Over many years and six generations, FCA has renovated the minivan with 115 firsts that changed the way consumers look at the vehicle today. Many of the class and model-exclusive features, such as the Stow 'n Go seating and storage system, quickly made FCA minivans a hot commodity among families with one or two kids in school and was always loading up with all kinds of equipment and cargo. Most recently, three firsts that make Fiat Chrysler a household name are the Chrysler Pacifica minivan with the Uconnect Theater entertainment system. Plus, FCA designed and produced the first plug-in hybrid electric minivan on the market, the Chrysler Pacifica Hybrid.
Currently, FCA has a various lineup of minivans for a variety of needs in the marketplace. Their choices include the Chrysler Pacifica, Chrysler Pacifica Hybrid, Chrysler Voyager, and Dodge Grand Caravan. Always looking for ways to keep things fresh, FCA had the new Chrysler Pacifica Red S Edition on exhibit during AutoMobility LA 2019 at the Los Angeles Convention Center Nov. 20-21 and will again have it on display at the LA Auto Show 2019, which is open to the public on Nov. 22-Dec 1. Although available in a range of six exterior paint color options, the Chrysler Pacifica Red S Edition is known for its striking crimson appearance and exclusive Red S interior features.
If looking for a hot new minivan, the new Red S Edition package is available on both Pacifica Limited gas and hybrid models (late availability for the Pacifica Hybrid). It's only an additional $3,995 for the Red S Edition package. Why not splurge a bit?
The 2020 Chrysler Pacifica minivan has a starting MSRP of $33,495 (plus destination fee) but starting November 20, 2019, customers can take advantage of a special incentive to help bring home a new 2020 Chrysler Pacifica (gas-powered model only). All consumers (non-FCA employees/retirees) will be able to purchase or lease eligible FCA vehicles at a special Employee Price incentive (from participating dealerships under the program). Available for eligible 2020 model-year vehicles from Nov. 20 through Jan. 2, 2020, the price comes down to $31,166 (plus destination fee).
Come to Aventura Chrysler Jeep Dodge Ram and take a look at the 2020 Chrysler Pacifica, 2020 Chrysler Pacifica Hybrid, 2020 Chrysler Voyager, or 2020 Dodge Grand Caravan.
Photo Source/Copyright: FCA Media