FCA Makes a Change to Improve New Vehicle Development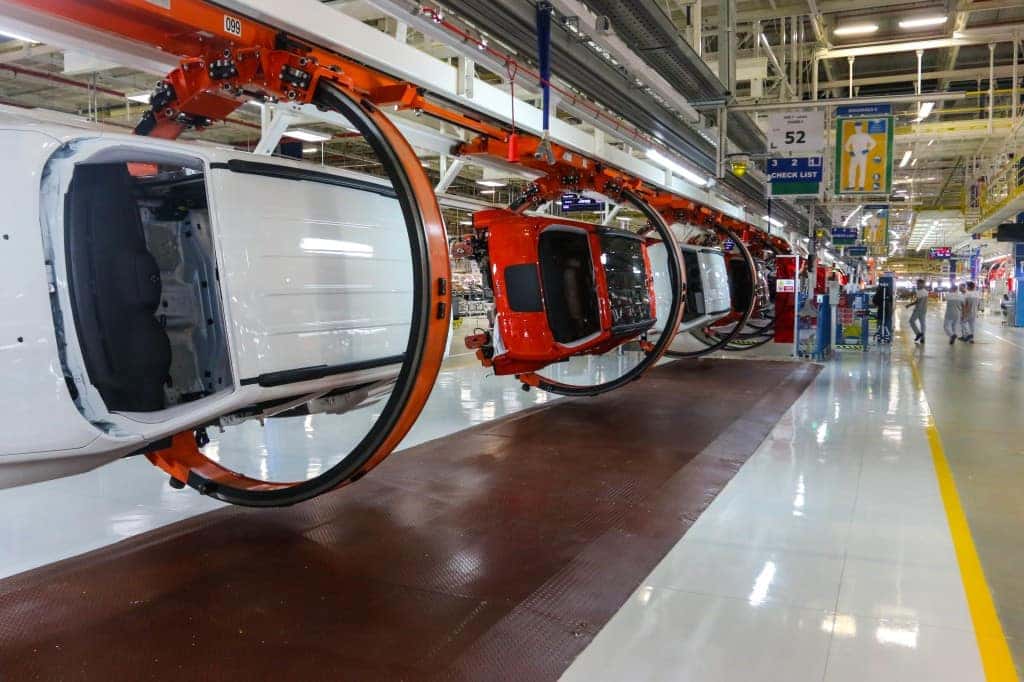 Seems like we're going to be getting a new Dodge Charger or Jeep Wrangler much more quickly than we anticipated. Yes, we know that the Dodge lineup is going to include more hybrid and electric options, such as the new Dodge Durango mild-hybrid said to come out in 2020. The SUV will be using the same mild-hybrid eTorque systems that debuted in the new generation Jeep Wrangler JL and the 2019 Ram 1500. It's slowly becoming a great way for automakers to dip into the alternative fuel market or to offer an old vehicle with a new, green powertrain. Now that Fiat Chrysler Automobiles (FCA) and the PSA Group have made their merger official, new vehicles can be produced a lot faster with more resources, and it's a good thing with how quickly the industry is changing.
"The industry has never experienced technological change at the pace we are now seeing, so we're unleashing the creative energy of our engineers and technical experts for the benefit of our customers and stakeholders worldwide," – FCA CEO Mike Manley.
That could never be further from the truth. A decade ago, hybrid vehicles seemed like a joke and consumers were lucky if they could find a place to charge up a plug-in hybrid that wasn't a Tesla. Now, plug-in hybrid electric vehicles (PHEVs) and electric vehicles (EVs) are steadily growing in popularity – not enough to challenger the internal combustion engine market, but enough to show a growing interest in PHEVs and EVs. It's not just eco-friendly powertrains that are gaining interest, either. Consumers are quickly expecting more of their vehicles.
Take a look at the infotainment system offered by FCA, the Uconnect 4. It took how many years for the technology to catch up with smartphones? Only the latest version allows consumers to customize their home screen and even mirror their smartphone when plugged in (Uconnect 4C only). Still, Uconnect is no replacement for a smartphone on the road, Wi-Fi hotspot or no. Plus, with smart devices like Amazon Alexa and Google Home and the options they offer as a third-party product to consumers, automakers will either need to sign a partnership to join in on the sales, or they will eventually lose out to aftermarket manufacturers that make accessories consumers want now.
According to an annual report released in June, an average of 40 new model launches a year took place in the auto industry from 2000-19, and that number is expected to increase to 62 a year from 2020-23. Why? Because consumers aren't willing to wait. Consumers don't want to wait three to five years for a minor change to a vehicle or for a full model change. They want their vehicles to be up to date almost immediately, and why not? That's the world we live in.
So, to catch up, FCA, with resources from PSA Group, will be streamlining the development and production of its vehicles. For example, product development was once operated by multiple organizations that worked as regional sub-groups or stand-alone units working individually. The new organizational structure would reduce complexity and conflict by forming teams and breaking product development into three core activities: engineering, program execution and management, and program support.
This new, flatter product development organization plan is being put in place in hopes that it will enable speed in decision making for not only the design of new vehicles but the implementations of new technologies around the world. Follow along with what's new with FCA and the new Group on Aventura Chrysler Jeep Dodge Ram social media.
Photo Source/Copyright: FCA