FCA Invests in Self-driving Startup Voyage Auto Inc.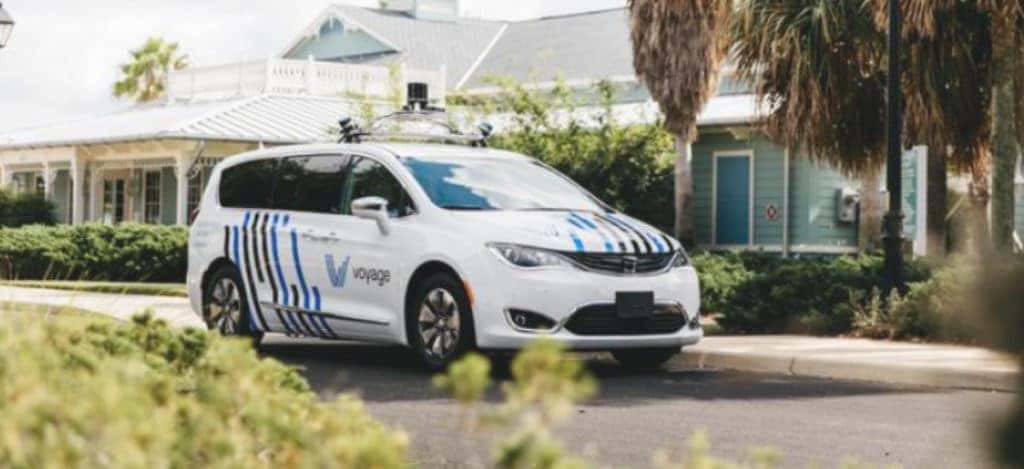 With the global pandemic coming in waves, automakers are starting to open up shop and resume production, but it might be safe to say that any groundbreaking technology may be a bit of a slow burn with resources and finances taking quite the hit. It's better to put funding into what works to make a comeback. Still, the automotive industry needs to move forward, and some automakers are making small endeavors to expand. Fiat Chrysler Automobiles (FCA) may have suffered in sales like so many others, but the automotive group also has a strong hand in developing partnerships with self-driving autonomous car companies and startups. Like the many modified Chrysler Pacifica minivans used by the Alphabet Inc. Waymo fleet, the FCA has agreed to supply Voyage Auto Inc., a robotaxi startup with the same vehicles.
Voyage Auto Inc. is a startup company currently operating within a San Jose retirement community where robotaxis transport seniors around the community. However, residents in the community have requested rides beyond the borders of the community and wanted to expand its outreach, but the spread of the Coronavirus suspended that for the time being. While still operating within the community, the service is becoming popular, the more rides requested, the more vehicles needed. That's where FCA supplies vehicles specifically designed for Voyage Auto Inc. operations.
"Building a self-driving car requires a deep connection between software and hardware, and both pieces need to be considered in tandem…This partnership connects Voyage's self-driving technology with FCA's deep expertise in building vehicles to launch truly driverless transportation services." – Voyage CEO Oliver Cameron wrote in a blog about the deal.
Based in Palo Alto, CA, Voyage has been using modified Chrysler Pacifica Hybrid minivans, customized to meet the needs of their service. This recent deal will help to expand the fleet and meet the requirements of taking Voyage beyond its current borders. Last month, Voyage won a permit to take passengers onto California roads in its autonomous vehicles. In doing so, the company will be joining Aurora Innovation, AutoX Technologies, Cruise Automation, Pony.ai, Zoox and Waymo unit, all currently permitted to offer rides on state roads.
Having recently applied for a transportation charter permit, if approved, Voyage will also be able to expand its services beyond ridesharing. This type of permit would allow the company to also operate autonomous limousine, bus, and other third-party charter services. It may sound farfetched, but FCA isn't the only investor that thinks Voyage can make it. Other investors include Franklin Templeton Investments, InMotion Ventures, MS&AD Ventures, Chevron Technology Ventures and Khosla Ventures. Together, the combined funding for Voyage is about $51 million. That's a whole lot of money to bet on something uncertain, so we're sure Voyage has something special going on.
Already operating customized Chrysler Pacifica minivans like those that make up the Waymo fleet, Voyage is one of several startups FCA has taken an interest in. FCA has plans to one day release retail self-driving vehicles, and to do that, investing in a startup focusing on self-driving technology would be a smart move. Last summer, FCA partnered up with Aurora Innovation, also a California start-up.
In a world of social distancing, self-driving cars may actually be exactly what we need. What are your thoughts? Join the discussion on Aventura Chrysler Jeep Dodge Ram social media.
Photo Source/Copyright: bizjournals.com