Dodge Muscle Cars Aren't Going Anywhere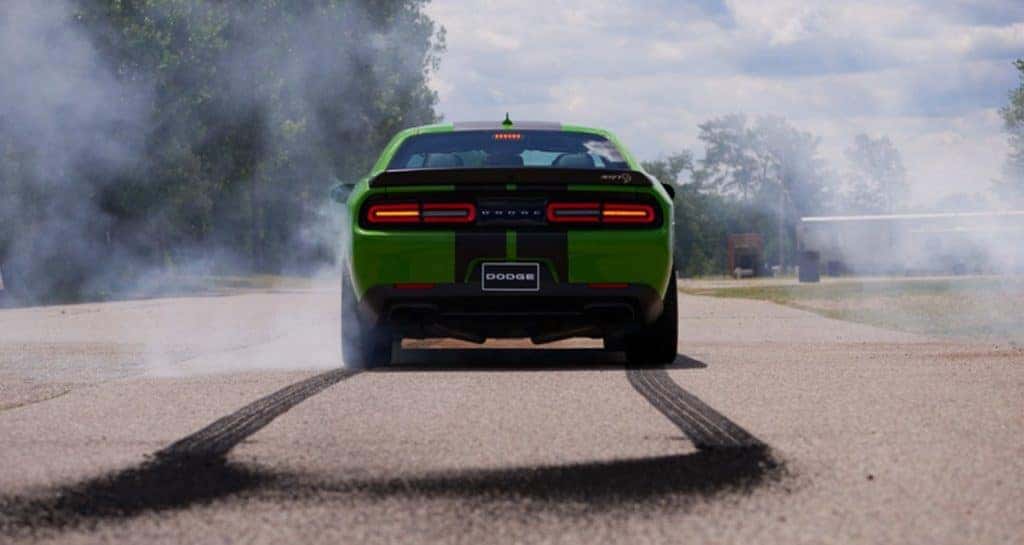 It may be surprising to some that the latest generation of the Dodge Challenger just turned ten years old this year, 2018. Dating all the way back to the first generation, produced in 1970, it's hard to imagine the Dodge Challenger ever disappeared from the streets. There was a four-year gap between the first and second generation, and over 20 years for the recent generation to enter the mix. Today, even with Fiat Chrysler Automobiles (FCA) and many other automakers pushing for alternative fuel vehicles and fuel-efficient automobiles, Dodge stays true to its roots and keeps pushing sales.
The third-generation Dodge Challenger hasn't changed much since its release in 2008. Barring a refresh in 2015, the Challenger is still pretty much the same. That refresh did increase sales however, by nearly 30-percent, and those numbers have been fairly constant since. Why change the game if what you're doing already works, right?
Automaker Ford is putting an end to its passenger cars and many of its other small cars to match the automarket demand for SUVs and crossovers. The only small car Ford will retain is the classic Ford Mustang, but even that pony car has yet to beat the Dodge Challenger in terms of speed and horsepower. After all, nothing screams power like a 707 hp supercharged 6.2-liter V8 HEMI engine under the hood. Anyone looking for that kind of power will be looking for a Dodge Challenger SRT Hellcat. Those who want power and attitude will be really interested in the 2019 Dodge Challenger SRT Hellcat Widebody.
That's what it really comes down to when wondering how Dodge has stayed afloat all these years. Even with fuel prices ever-changing, many Dodge vehicles are bought by muscle car enthusiasts and collectors. When buying a vehicle like the Dodge Challenger SRT Hellcat Widebody – with a starting price around $70,000 – does anyone really think someone willing to pay that much for a sports car is going to worry about the price of fuel? Even with 12 mpg in the city, someone who buys a Dodge Challenger isn't buying it for the fuel economy – its for the statement it makes when pulling up to the curb or burning rubber down the highway.
In 2018, Dodge offered 16 versions of the Dodge Challenger, and in 2019 has even more. To keep consumers interested, Dodge offers all kinds of power and attitude for a range of consumers shopping on a budget. The latest addition is the 2019 Dodge Challenger R/T Scat Pack Widebody, only about $45,000.*
Going forward, the automaker has even discussed bringing back the ways of old, where consumers could pick and choose the features they want in a vehicle, versus needing to opt-in for an expensive package or going a trim up. Consumers will be able to customize their cars both in terms of appearance and performance, allowing them to opt-in for high-end features, such as a high-performance Brembo brake system, without having to spend the $70,000 they normally would. Talk about options!
"These vehicles still soldier on, and it is because they represent something no fast performance version of an SUV can represent. These cars are impractical from day one, so everyone knows they are in for a lot of compromise, but there is something there that other segments can't touch." – Ivan Drury, senior manager for strategic analytics at Edmunds.
Even with the automarket changing, we don't see Dodge doing so anytime soon. Loud and fast muscle cars are here to stay. Find your Dodge Challenger at Aventura CJDR today.
*The starting MSRP for the 2019 Dodge Challenger R/T Scat Pack is $38,995 (plus destination fee and another $6,000 for the Widebody Package)
Photo Source/Copyright: Dodge.com