Get More Attitude with the Dodge Challenger SRT Hellcat Widebody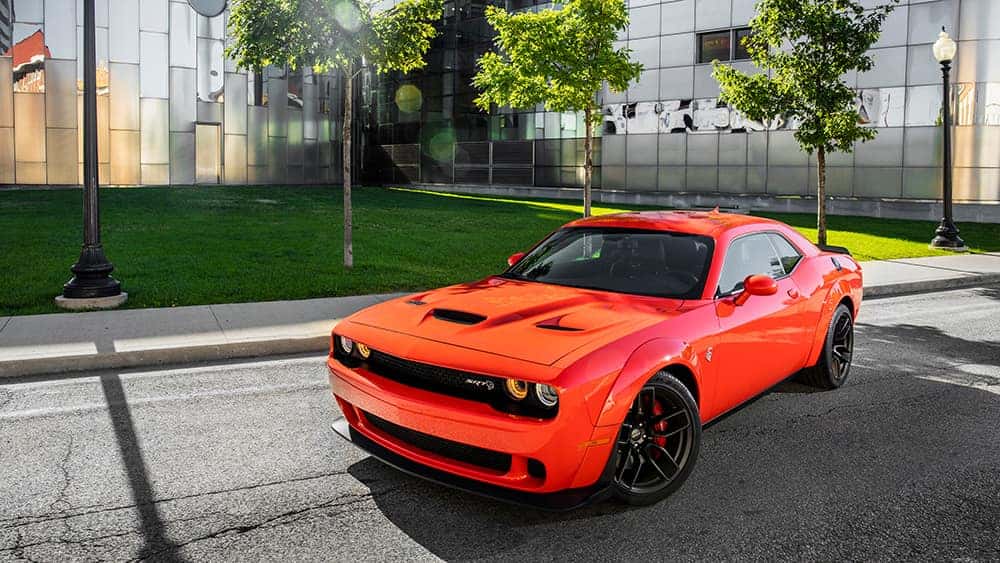 Now that the new 2019 Dodge Challenger and 2019 Dodge Charger SRT Hellcat trims will be coming out, many drivers are looking at the 2018 models before they're gone. Some 2018 trims won't be returning for 2019, or there has yet to be any news of making a 2019 appearance. One of these trims is the 2018 Dodge Challenger SRT Hellcat Widebody. Built to resemble its powerful sibling, the 2018 Dodge Challenger SRT Demon, the SRT Hellcat Widebody is built with a mean look and several parts to bump it up a level. The Widebody option is actually a package that's only available on the Dodge Challenger, making it even more exclusive for true muscle car enthusiasts.
Because the SRT Hellcat Widebody is a package add-on and not so much a different trim level, drivers will still feel the power of a supercharged 6.2-liter V8 engine when they get behind the wheel. That's an engine that can generate 707 horsepower and 650 pound-feet of torque. Like most muscle cars, the Dodge Challenger SRT Hellcat Widebody rides on a rear-wheel drivetrain. There are two choices for transmission, a classic six-speed manual or eight-speed automatic transmission (with steering wheel-mounted paddle shifters), and many would say automatic transmission is better for the Widebody. Not just because it's easier, but one can really appreciate how much better the SRT Hellcat Widebody handles when they don't have to focus on what gear they're in.
In terms of resembling the Dodge Challenger SRT Demon, the Challenger SRT Hellcat Widebody rides on 20-inch "Devil's Rim" aluminum wheels wrapped in (optional) Pirelli P Zero summer tires, adds extended fender flares to the body, a blacked-out rear lip spoiler, and a scalloped hood. P Zero tires are possibly the best there is, able to provide excellent grip when racing on the track. In fact, the Widebody package is basically made for the racetrack, seeing as how P Zero tires take a little to warm up. No one will be launching from a red light if they opt-in for those wheels.
To help with handling and control, Dodge has tweaked the traction control system to offer more security and handling, and an adaptive three-mode suspension and electric-assist steering have been added. Some would say this is an improvement on the Dodge Challenger SRT Hellcat, if that's even possible. Speaking of handling and control though, there are a few things drivers of the Hellcat Widebody will have to get used to. For one thing, the turning radius gets a little wider, so keep that in mind when trying to take a sharp right turn. Also, with a fuel economy of 13 mpg in the city and 22 mpg on the highway, consumers will be facing a $1,700 gas-guzzler tax upon purchase.
Some would say it's worth it. Built with the same amenities as any other SRT Hellcat trim, such as heated and cooled front seats, dual-zone climate control, Uconnect 4C NAV on an 8.4-inch touchscreen equipped with Apple CarPlay and Android Auto, and an 18-speaker Harman Kardon premium audio system, why not add a little extra attitude? Stand out from the crowd and slap a Widebody package on the Dodge Challenger SRT Hellcat. Stop by Aventura CJDR today.
Photo Source/Copyright: WallpaperSite.com