Dodge Has a New Campaign Highlighting the Muscle of Essential Workers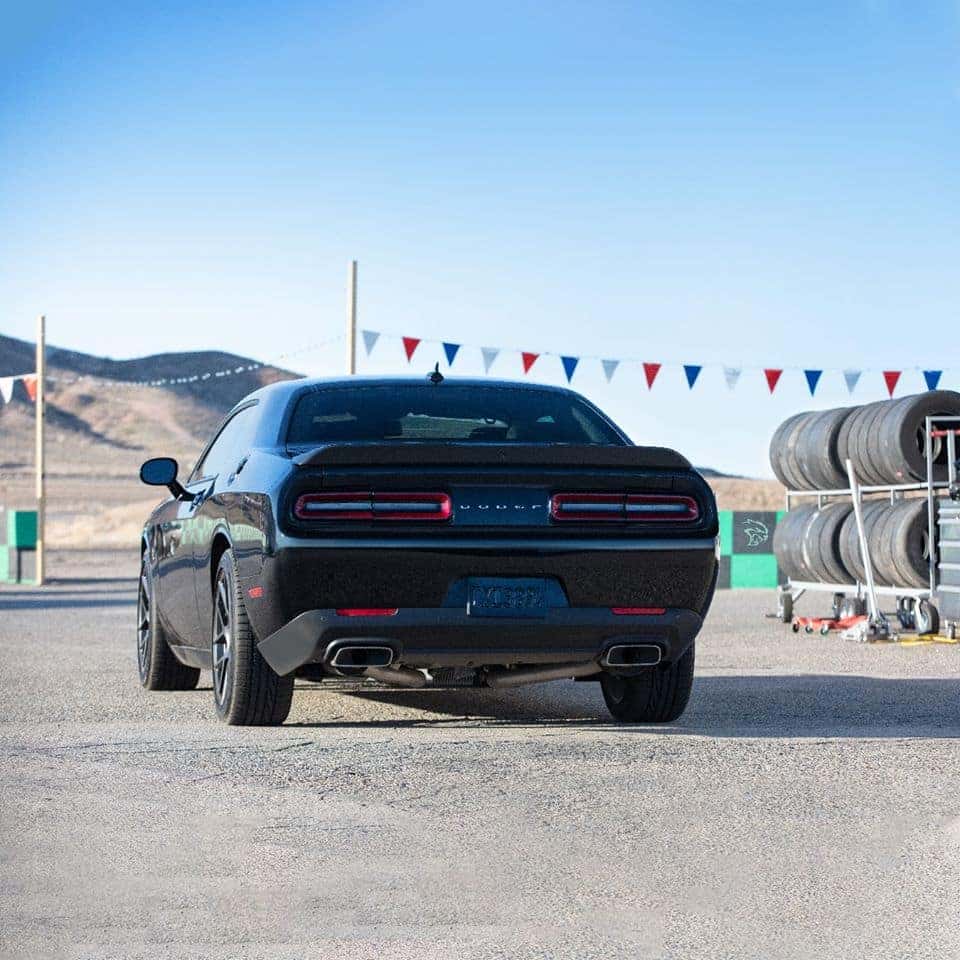 During a time of global crisis, many industries are turning towards their communities and joining the fight to stop the spread of COVID-19. With people coming together in new ways, a lot of attention is also on health care and medical workers. Automobile groups like Fiat Chrysler Automobiles (FCA) producing medical equipment during the current shortage to keep workers protected and safe, many brands are also finding ways to connect. Muscle car automaker Dodge is once again bringing the "Brotherhood of Muscle" to the neighborhood, with a new social campaign highlighting those on the frontlines of this pandemic.
The new campaign, #TheMuscleBehindUs, is focused on recognizing those who serve as first responders and other essential workers during this time. To start the campaign, two new 30-second videos "Strength" and "Horsepower," the former featured below, highlight the variety of people still working to provide for the community, including paramedics, police, firefighters, doctors, nurses, grocery workers, utility workers, and freight drivers. It's easy to forget about all of these people that keep help society going, and this campaign is simply made to remind us, tugging heartstrings and all. You can view both videos on Dodge social media channels, including Facebook, Twitter, Instagram, YouTube and DodgeGarage.com
 "Dodge wants to honor those on the frontlines of this crisis who are working fearlessly everyday to protect our communities and the people who live in them…We're calling upon the Brotherhood of Muscle to tell us the stories of the heroes in their lives who are performing extraordinary work, day in and day out, during this pandemic, and we'll share the most compelling stories and honor these brave individuals across our social media channels, including a page dedicated to them on DodgeGarage.com." – Tim Kuniskis, Global Head of Alfa Romeo and Head of Passenger Cars – Dodge, SRT, Chrysler and FIAT, FCA – North America
This isn't just a chance for Dodge to shine the spotlight. Engaging with the Dodge muscle car enthusiast community, the social campaign has been made to encourage fans to submit stories and photos of their heroes working on the frontlines using the hashtag, #TheMuscleBehindUs. With a growing fanbase of over 11 million, Dodge is one brand offering many distractions to keep spirits lifted.
Making great use of social media, Dodge is posting photos of Dodge vehicles with the Hellcat logo hidden. The image featured is pretty obvious, but we hope the next ones will be a little more challenging. With sporting events currently cancelled, muscle car lovers will instead have a chance to watch videos featuring some of the brand's most thrilling and heart-pounding stunts. Brackets are then sorted for fans to vote on.
In addition, what better way to keep people excited than with the prospect of winning some merch? In May, weekly "How Much Horsepower" quizzes will be launched, allowing fans to guess how much horsepower they think is being generated. Those that enter become eligible to win select prizes and merchandise. From April through August, Dodge social media channels will also be hosting "Horsepower from Home," a series of live streaming featuring some of Dodge//SRT's lead exterior and interior designers and engineers from the comfort of their home garages. These live streams will be a little more "intimate" reviews of Dodge vehicles.
What do you think of #TheMuscleBehindUs campaign? Will you be submitting a video? Join the discussion on Aventura Chrysler Jeep Dodge Ram social media.
Photo Source/Copyright: Facebook/Dodge