Dodge Destroyer Grey is Coming to An End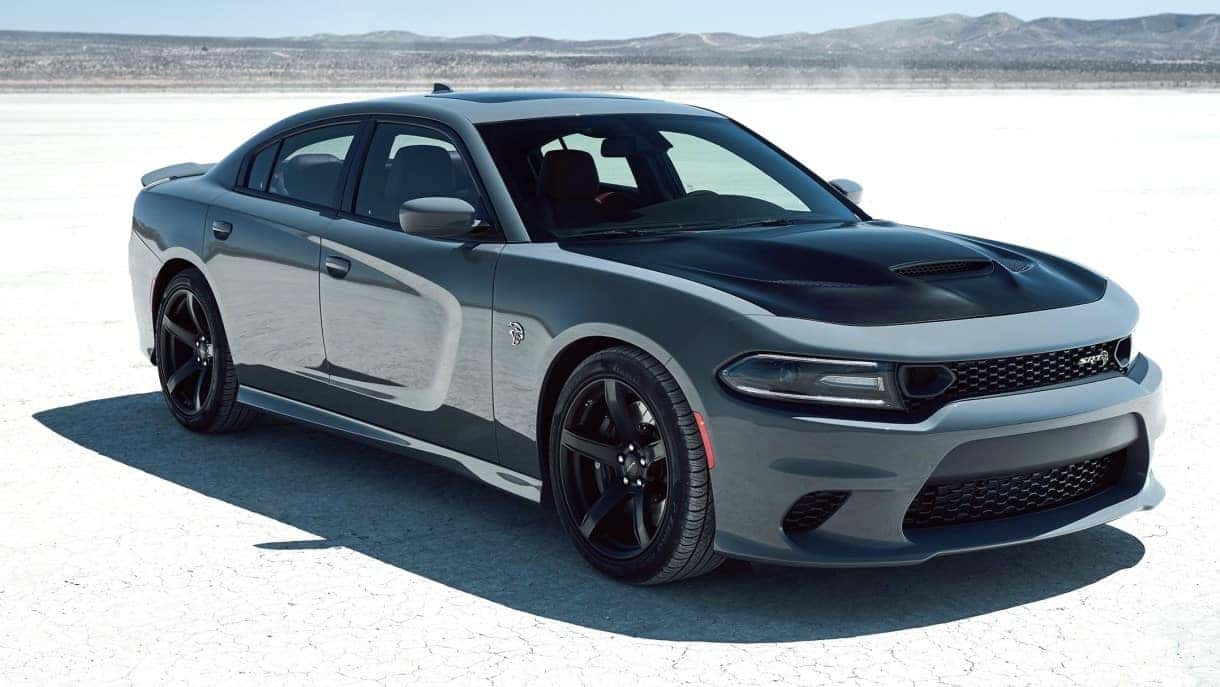 If there's one thing Dodge muscle cars are known for, it would be without a doubt the high-performance powertrains, able to generate insane amounts of horsepower. Another glowing feature about Dodge cars is their bountiful colors. Known as High-Impact Paint colors, the Dodge Challenger and Dodge Charger have worn some pretty eye-catching colors that just make you say "wow". It's a beautiful spectacle, and although Dodge still plans to stay alive in an era of alternative fuel vehicles with a plug-in hybrid Dodge vehicle, some of its colors will be fading with the powertrain lineup. At the end of the week, Destroyer Grey, also known as Ceramic Grey, will end production for the Dodge Charger, Dodge Challenger, and Chrysler 300 Series.
Although the color is somewhat popular among Dodge muscle car lovers, giving it an overall more aggressive look, it's sadly short-lived. The paint color Destroyer Grey was first introduced on the 2015 Dodge Challenger GT AWD Concept car during the 2015 Specialty Equipment Motorsports Association (SEMA) show. Feedback was positive, but it took another two years for Dodge to add the color to the palette of available paint jobs in 2017. Perhaps it was overshadowed by the impending 2018 Dodge Challenger SRT Demon, another short-lived entity of Dodge, but apparently both, the Dodge and Chrysler brands have announced that the color will not be returning for the 2020 model year.
Don't worry too much if you don't get the chance to order a Dodge Charger, Dodge Challenger, and Chrysler 300 with Destroyer Grey. The act of pulling a color from the lineup is something Dodge is known for. Remember Plum Crazy? It was another one of Dodge's exclusive HIP colors, a limited-edition color available on 2015 model year Charger and Challenger models. It was so popular, its availability was extended into 2016. Plum Crazy, like Go Mango, was once stashed away, only to come back into market. Sublime Green is another great example, originally available on the Challenger for 2015 model year and then making a return for the 2019 model year on the Dodge Challenger and Dodge Charger. Destroyer Grey might disappear for several years, but it will be in good company with Top Banana, Blue Streak, and Stinger Yellow.
Although it's not the same, if Destroyer Grey is really a color for Dodge enthusiasts can't live without, it will still be available on certain models like the 2020 Dodge Durango. If high-performance and horsepower isn't your aim, and storage and capability are more on your mind, the Durango SUV may be a better choice. Plus, with the Dodge Durango SRT, Destroyer Grey can turn any SUV into a mean-looking machine.
Until Destroyer Grey comes back onto the market for the Dodge Challenger, Dodge Charger, and Chrysler 300, those who have one will suddenly be in possession of a possibly rare item. Prices for Dodge and Chrysler models could go up, especially when it comes to professional collectors. Take your chance of owning a piece of Dodge history with a new Dodge Challenger, new Dodge Charger, or new Chrysler 300 in Destroyer Grey.
Photo Source/Copyright: https://moparinsiders.com