Dodge Challenger and Ram 1500 Win InMoment eNVy Awards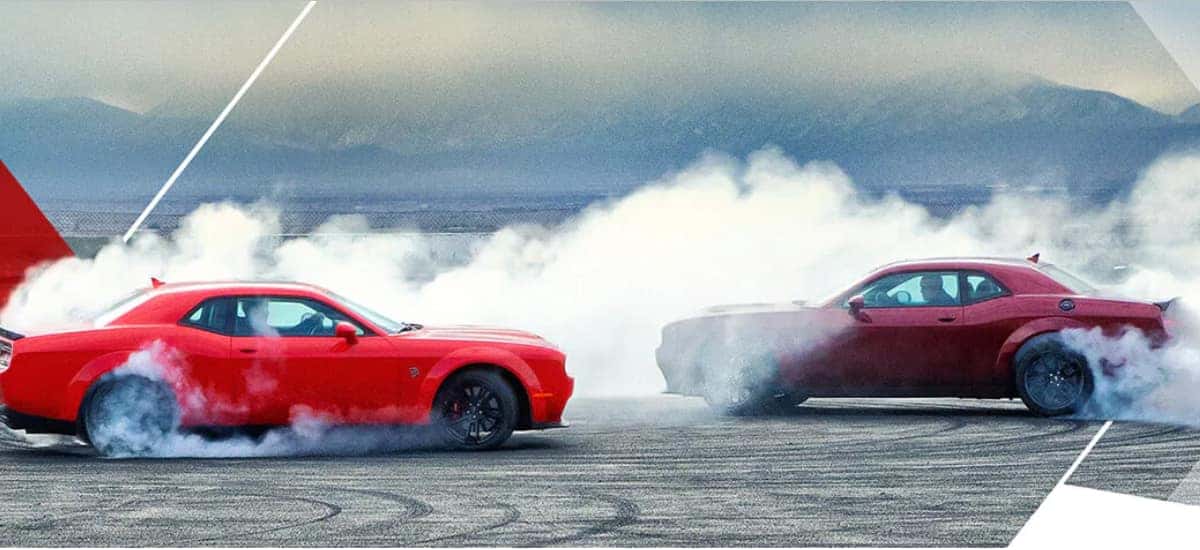 Every year, automotive organizations and publications hold awards shows, put together lists, and conduct studies to highlight some of the best vehicles available on the market today. One of these organization is InMoment, a software company that provides services and products other businesses can use to improve, namely Customer Feedback Management. This is important to know, because the 2022 InMoment eNVy awards just concluded, and named the Ram 1500 and Dodge Challenger at the top of the line in their respective categories.
"In this year's fourth annual InMoment eNVy Awards, the Ram 1500 won first place in the ultra-competitive Full-size Light Duty Pickup category while the Dodge Challenger won first place in the Sports Car category for the second year in a row…Congratulations to both the Ram and Dodge teams for their impressive scores in comfort, quality, and performance that led these models to win in their respective categories." – Tim Englehart, vice president, mobility at InMoment
So, what are the eNVY awards? Good question. The InMoment eNVy awards are based on data from the InMoment New Vehicle Customer Study (NVCS), based on new vehicle buyers' independent feedback of verified vehicle owners. With scores calculated using NVCS independent feedback and other segment-specific importance characteristics. The NVCS is the most trusted and widely used new vehicle buyer behavior study in the automotive industry.
Going on for four years, this year, the awards recognize 2021 model year vehicles that have outperformed their competitors based on how the consumer experiences different qualities of their vehicle and how they rate their reasons for purchase. This year's winners were based on five factors of purchase: comfort, quality, performance, safety, and ownership cost. Data was collected from 290,000 domestic and 50,000 Canadian responses from buyers and lessees of approximately 325 vehicle types. Out of the competition, the Ram 1500 and Dodge Challenger came out on top.
The 2022 Ram 1500 is the setting the benchmark for durability, technology, efficiency, performance, and convenience in the midsize pickup truck category. Featuring a towing capability of 12,750 pounds and a payload capacity of 2,300 pounds, the Ram 1500 comes with two available powertrains. Consumers have the choice of a V6 engine, standard, or a V8 engine, both of which can come with eTorque, a mild-hybrid system that boosts torque at 0 RPM. The 3.6-liter V6 269 lb-ft of torque, and the 5.7-liter HEMI V8 provides 410 lb-ft of torque without eTorque, and an additional 130 lb-ft of torque when equipped with eTorque.
Everyone knows the Dodge Challenger, returning in 2022 with the same high-performance powertrains we love. Also returning in 2022 is the 807 horsepower Challenger SRT Super Stock, the newest model that puts an end to the competition for the title of the fastest Dodge Challenger model. With a lineup that starts at a 303 horsepower V6 and has a growing range all the way up to 807hp, with class-exclusive all-wheel-drive (AWD) capability on SXT and GT models, there is a wide range for Dodge performance enthusiasts to choose from.
Looking for your own 2022 Ram 1500 or 2022 Dodge Challenger. Find new Ram pickup trucks and new Dodge muscle cars at Aventura Chrysler Jeep Dodge Ram.
Photo Source/Copyright: Dodge