Dodge Announces 2020 Dodge Challenger Drag Pak at 2019 SEMA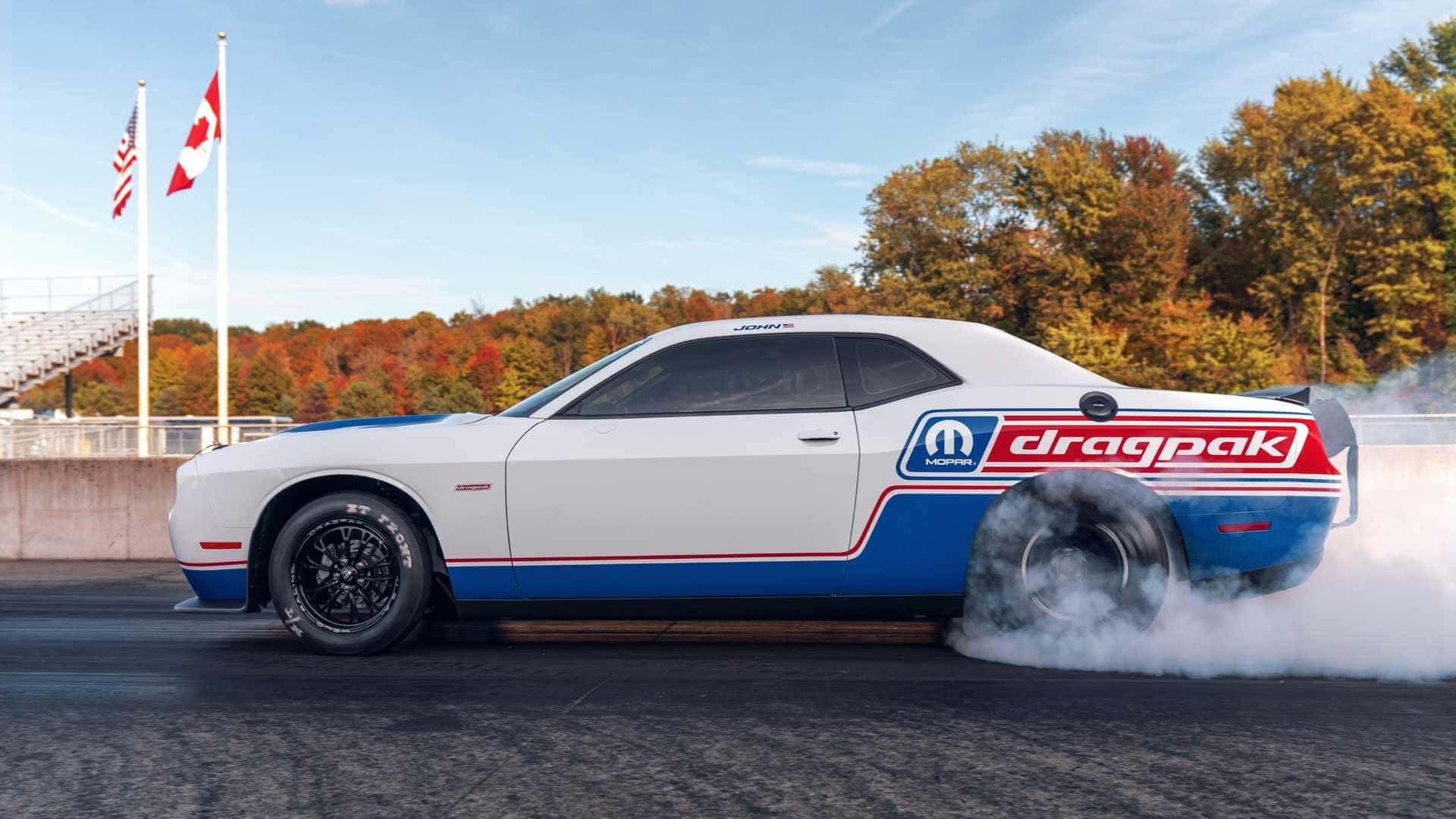 Well, the muscle car automaker Dodge has done it again. We always think they're going to hang up their hat and call it a day, but at the 2019 Specialty Equipment Market Association (SEMA) Auto Show, they released a special Dodge Challenger trim that would make custom auto parts manufacturer Mopar proud. Dodge started out with the 2018 Dodge Challenger SRT Demon, able to generate up to 840 horsepower, but Dodge dialed it down to 797 horsepower for the 2019 Dodge Challenger SRT Hellcat Redeye. Earlier this year, 2019, Mopar unleashed the Hellephant Engine Kit, a 426 Supercharged Mopar Crate HEMI® engine kit that could put a whopping 1000 horsepower under the hood. Apparently, Dodge took it as a challenge with the 2020 Dodge Challenger Drag Pak.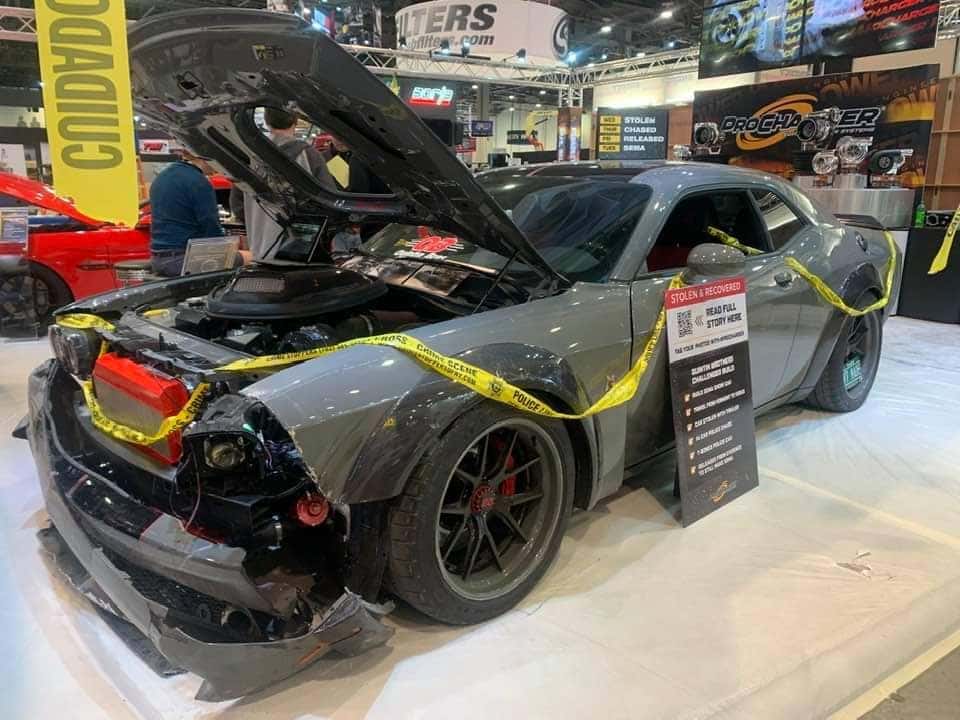 Rumor has it – if you believe rumors – that this limited-edition model will be able to generate somewhere close to 1500 horsepower. However, with all the talk about the 1000-horsepower Dodge Challenger that was stolen, crashed, and then still brought to the 2019 SEMA Auto Show with all its damage, we think that was the prototype and the Drag Pak is most likely the official version. Just look at this thing pop a wheelie – just like the Dodge SRT Demon.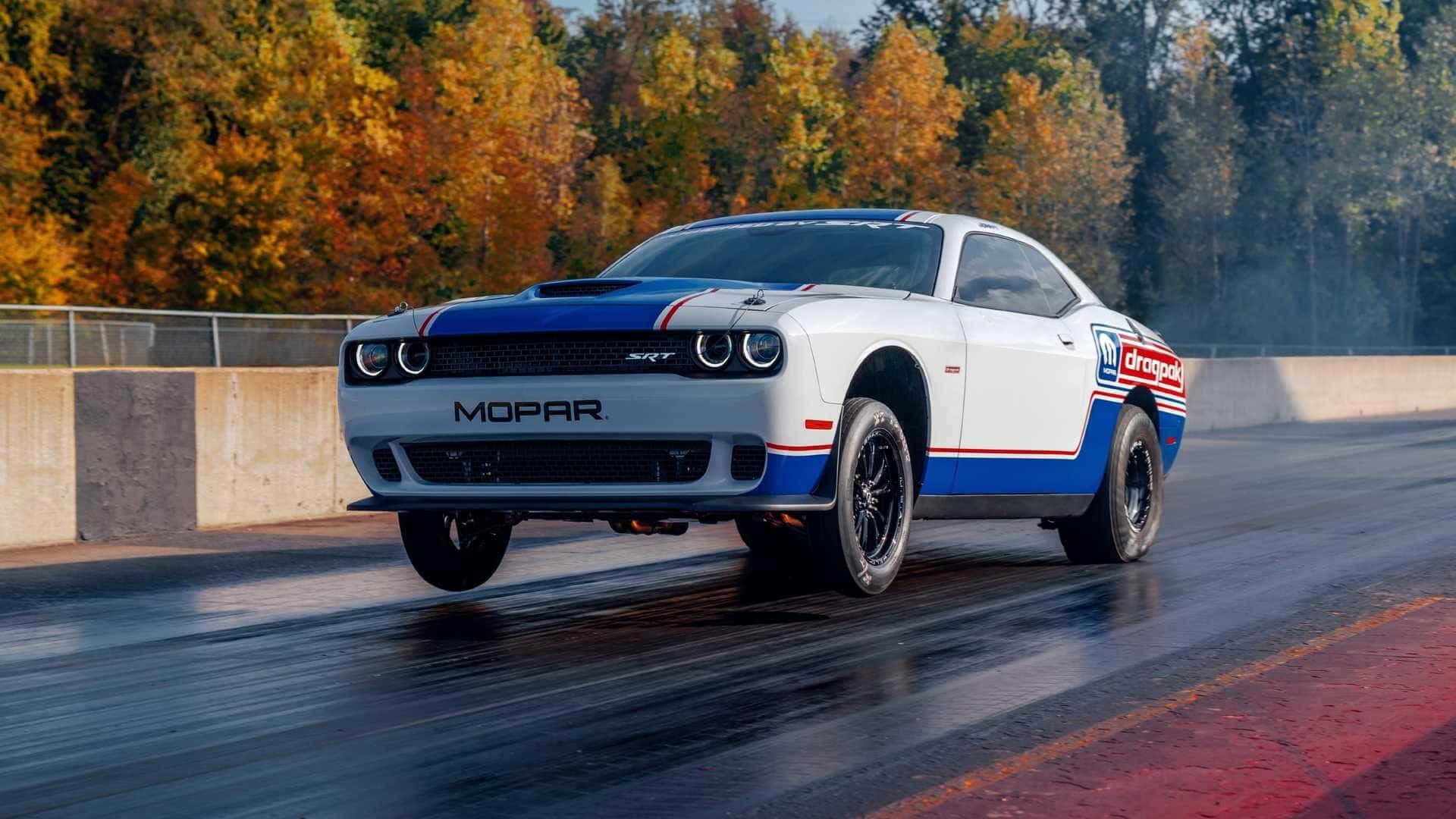 Because this model is a limited edition, and probably the last hurrah if Dodge is going electric, then to make it official, each unit will come with its own serialized plaque denoting its number out of the whole set. Oh, and Dodge only plans to produce 50 units of the 2020 Dodge Challenger Drag Pak. The price for the Drag Pak is yet undisclosed, but we can assume it will cost more than couch change.
Ramping up all this power is a 354-cubic-inch (5.8-liter) supercharged V8, paired with a T400 three-speed transmission with a Kwik-Shift manual shifter. Like all racing-capable vehicles from Dodge, it comes with its own special engineering, such as a fully programmable Racepak Smartwire power distribution center and a revised engine cross member that helps to lower the center of gravity. While on the production line at the FCA Brampton Assembly Plant in Ontario, Canada, the 2020 Dodge Challenger Drag Pak comes with Bilstein double-adjustable struts at the front and adjustable coilovers at the rear, lightweight wheels, and wheelie bars and a parachute mounted to the chassis. Mopar then welds in a rollcage for safety on the track.
As can be seen from the photos above, the colors on the Drag Pak start off with a predominantly white body but break off with a wide blue streak that runs down the length of the vehicle and along the wheelbase. Red lines can be found on either side and a Mopar emblem can be found on the rear fenders. It also seems like a special hood scoop may have also been installed to help boost the horsepower.
"We want this to look so cool that when the customer buys a Challenger Drag Pak he or she wants to run these graphics because they are so iconic and stand out," – Mark Trostle, Head of Performance, Passenger Car, and Utility Vehicle Design for FCA North America
Orders will surely start soon. Follow along with Aventura Chrysler Jeep Dodge Ram social media to find out when you can get your 2020 Dodge Challenger Drag Pak.
Photo Source/Copyright: Motor1.com and musclecarsandtrucks.com