Dodge and Ram Rank Highest During 2020 J.D. Power APEAL Study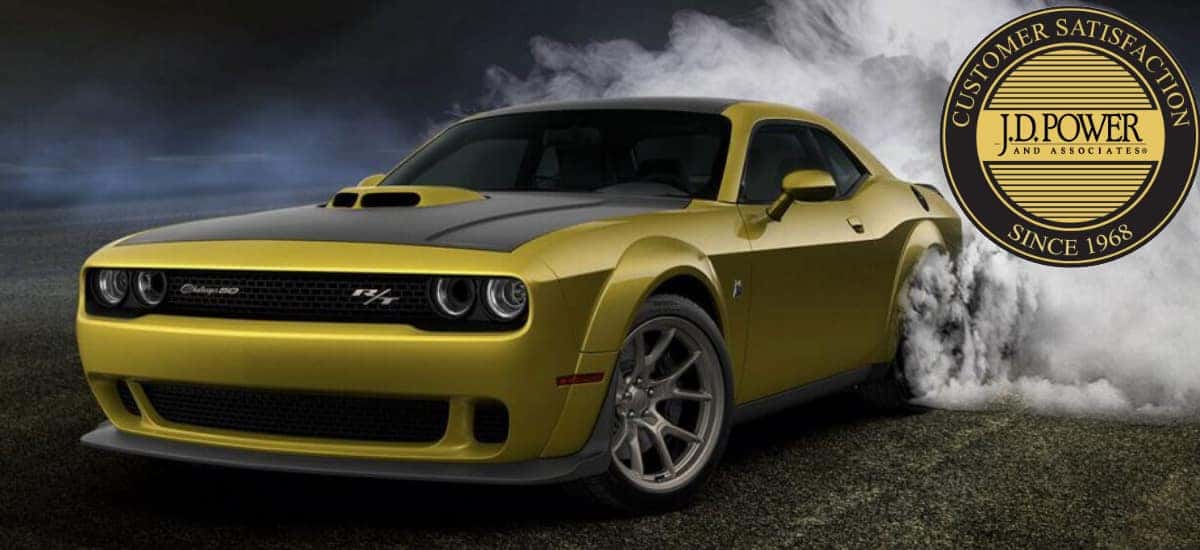 It was only a month ago when we reported on the results of the 2020 J.D. Power Initial Quality Study with Dodge ranking number one once all of the results came in. Quick review, muscle car automaker Dodge was the highest ranked mass-market brand out of 32 competitors. The Initial Quality Study (IQS) measures a vehicle's quality over the first three months of ownership, and Dodge was found to have the least amount of issues, quickly followed by pickup truck brand Ram. Now we're getting the results of the 2020 J.D. Power Automotive Performance Execution and Layout (APEAL) Study™, and once again, it's Dodge followed by Ram, ranking number one and two, respectively.
First the IQS and now the APEAL study, Dodge and Ram are coming out on top of the auto industry. Making history once again, Dodge was the first domestic brand to earn the top spot during the 2020 J.D. Power IQS, and now with APEAL study in the bag, this is the first time a domestic brand earns the top spot in two studies in the same year. Curious how J.D. Power came to this conclusion? It's not just based on one group of people.
Like every study, J.D. Power sends out thousands of surveys to owners and lessees of new model-year vehicles after 90 days of ownership. The study was conducted between February 2020 to May 2020, and responses from 87,282 surveys were completed and compiled to receive the results. Like the 2020 J.D. Power IQS, the APEAL study was redesigned for 2020, going on its 25th year. Designed to measure owners' emotional attachment and level of excitement with their new vehicle across 37 attributes, the survey results in an overall APEAL index score measured on a 1,000-point scale.
"Purchasing the 'right' vehicle is influenced by a variety of factors, depending on each buyer's specific tastes, wants and needs…The APEAL Study measures an owner's emotional attachment to their new vehicle and in what areas that vehicle may not be delivering on all of the positive experiences that were hoped for. Understanding this is just as valuable to automakers as knowing about quality issues and owner acceptance of new technologies. The goal for automakers is to delight customers on all these dimensions. Some are better than others at doing this." – Dave Sargent, vice president of automotive quality at J.D. Power
Dodge was ranked highest in the mass market segment with a score of 872, a solid B+! Not only this, but the APEAL study also has Model-Level Awards, or awards given to models ranking highest in their respective segment. The 2020 Dodge Challenger was ranked first in the Midsize Sporty Car category, and the 2020 Ram 1500 took the top spot in the very competitive Large Light-duty Pickup segment. That is sure to give Fiat Chrysler Automobiles (FCA) some solid points and bragging rights for a bit. Plus, it's also the second consecutive year for the Dodge Challenger to receive a model-level award for its respective segment.
Looking for a sports car or pickup truck ranked the highest out of nearly 90,000 people? 87,282 can't be wrong. Find your 2020 Dodge Challenger or 2020 Ram 1500 at Aventura Chrysler Jeep Dodge Ram.
Photo Source/Copyright: Dodge and J.D. Power