Digital Trends Names Two FCA Vehicles as the Best Family Cars for 2019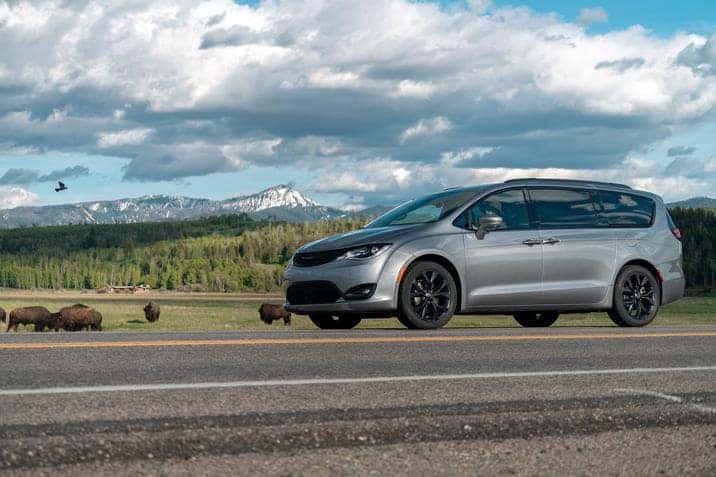 We're quickly nearing the end of 2019 already, and it feels like there's still so much that can happen. Like during the last week of August, 2019, tech reviewer Digital Trends put together its "Best Family Cars" list for 2019. In 2018, Digital Trends named the 2018 Chrysler Pacifica and the 2018 Dodge Durango SRT on their Best Family Cars list. In 2019, the recognition continues. Once again, for the second consecutive year, Digital Trends names the Chrysler Pacifica and Dodge Durango SRT as the "Best Family Cars for 2019".
Digital Trends Investigates
Starting back in 2006, Digital Trends has placed a focus on all kinds of technology that consumers come into contact with every day, including automobiles, and reviews these products to provide greater and easier insight to the mass public. Digital Trends reviews technology to make sure they are fun, easy to use, and have a rich design. Then, they publish their reports on the web.
When it comes to automobiles, the Digital Trends automotive team follow a comprehensive and detailed process for testing vehicles. Their team looks at the exterior, the interior, and take them for a test drive. This becomes a more complete experience, allowing test drivers to test the entertainment and technology features offered, as well as put safety features to work in a controlled environment. After conducting real-world testing, consisting of driving on highways, back roads, as well as off-road and on race tracks when applicable, Digital Trends test drivers spend a lot of time behind the wheel of each vehicle when putting together their "Best Family Cars for 2019" list.
2019 Chrysler Pacifica and 2019 Dodge Durango SRT
"The Pacifica proves that minivans are still the best option for buyers who need to haul a lot of people or stuff…The Dodge Durango SRT shows that family cars can be fun and quick. Aside from its awesome HEMI® power, the Durango SRT also ticks practical family-car boxes." – Digital Trends
The 2019 Chrysler Pacifica minivan is obvious, we don't have to guess why. An innovative addition to the minivan segment, the Pacifica comes with tons of space to seat up to eight people, including the driver. With second-row and third-row Stow 'n Go seats that flip into the floor of the cabin, this minivan can offer up to 140.5 cubic-feet behind the first row (driver and front passenger). Consumers can expect up to 87.5 cubic-feet behind the second row, 32.3 cubic-feet behind the third row. Over 100 available safety and security features are present in the lineup, and technologies like the Uconnect Theater rear-seat entertainment system and available 4G Wifi offer more creature comfort and convenience.
A proven contender in the auto market, the Dodge Durango SIV is already a great combination of technology, class-leading towing and driving range, and aggressive style. When Dodge decided to put a 475hp 6.4-liter HEMI V8 engine under the hood, that changed the game. Able to accelerate from 0-60 mph in 4.4 seconds and run a quarter-mile in 12.9 seconds, the 2019 Dodge Durango SRT also has its share of entertainment features to appease the passengers. We're talking Uconnect 4C with navigation on an 8.4-inch touchscreen display with Apple CarPlay and Google Android Auto and HD Radio. Consumers can opt-in for a rear DVD entertainment system or rear seat video system to upgrade the SUV even further. The 2019 Dodge Durango SRT is only available with an all-wheel drivetrain and starts at $63,245 (plus destination fee).
Ready to find the next car for your family? Find the 2019 Chrysler Pacifica or 2019 Dodge Durango SRT at Aventura Chrysler Jeep Dodge Ram today.
Photo Source/Copyright: FCA Media