Chrysler Pacifica and Jeep Grand Cherokee Named by WardsAuto for Best UX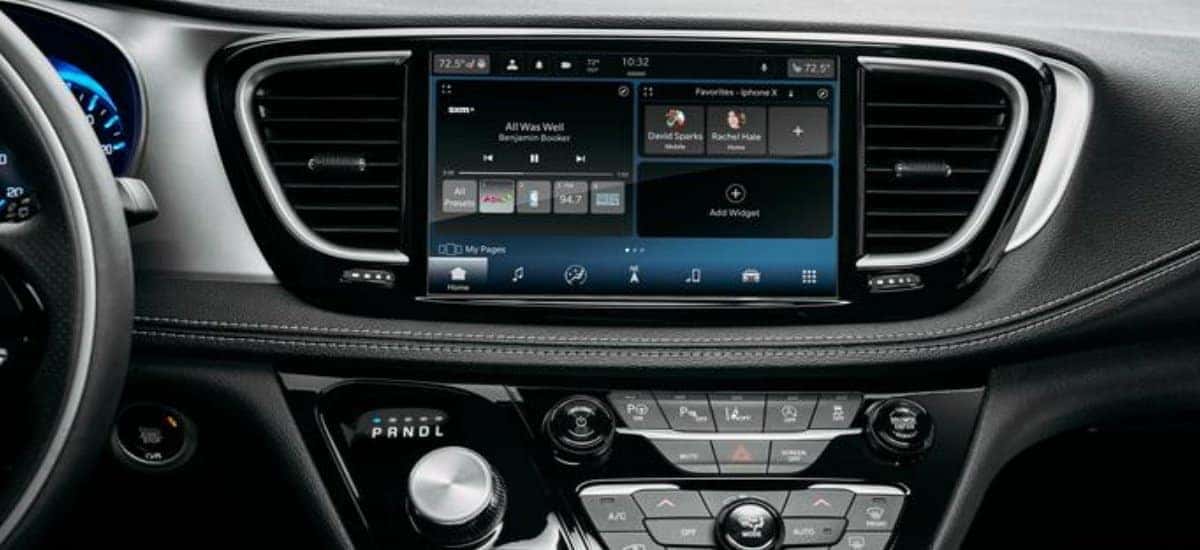 It's that time of year. Automotive journalists and publications start rounding up reviews and ending their studies and releasing the results. Recently, a well-known name in the industry, WardsAuto has been compiling a couple of lists, such as the "2021 Best Interiors List", or "2021 Most Innovative Tech", and most recently, the "2021 10 Best User Experience List". Of course, we're a little happy to announce that the 2021 Chrysler Pacifica and the all-new 2021 Jeep Grand Cherokee L models took two spots on the list this year. Why? For none other than the all-new Uconnect 5 infotainment system, revolutionizing modern entertainment and connectivity options for consumers.
Who is WardsAuto? As mentioned, it's a well-known organization in the auto industry. Made popular for their in-depth coverage of the latest news, data, and analysis on the newest vehicles on the market today, automakers and consumers alike keep an eye on what WardsAuto has to say every year. To be included as a potential winner on the 2021 10 Best User Experience List, user experience-related technology must be in a model that is all new or was significantly improved from the previous year. WardsAuto editors evaluated the overall user experience of 25 vehicles, and rated them based on several categories: user friendliness, infotainment features, sound systems, vehicle connectivity, driver assistance technology, information/displays, system compatibility, voice control, materials, and overall value.
"Uconnect 5 is designed to be the most advanced in-car technology we have ever produced, and we're honored that Wards has selected the system for two spots on their 10 Best User Experience list…We are dedicated to providing all occupants with greater connectivity, easy-to-use content and innovative features to seamlessly elevate the automobile to a third living space." – Mamatha Chamarthi, Head of Software Business and Product Management
The Uconnect 5 is already a wonder to behold in new vehicles like the Chrysler Pacifica, Jeep Grand Cherokee L, and other automakers previously owned solely by Fiat Chrysler Automobiles (FCA) like Dodge and Ram. The highlights of the new infotainment system offer enhanced features like pairing two Bluetooth phones simultaneously, an Amazon Alexa Uconnect skill, customizable interfaces with the ability to store up to five profiles, customizable a home screen, new voice recognition, Maps Over the Air, and Last Mile Navigation. This isn't all, though. Both models on the list come with their own special additions this year.
Recently added to the Chrysler Pacifica was the FamCam, a ceiling-mounted camera above the second row that allows parents to keep an eye on passengers without needing to turn their head – the feed is displayed on the Uconnect touchscreen. The Jeep Grand Cherokee L doesn't just come with a third row for more passenger capacity. Touching up the tech, this model also added an available rear-seat monitoring camera system, a night vision camera, drowsy driver detection, head-up display, an advanced L2 automated driving system, available seat back massage for front row passengers, and ambient lighting. Yeah, they really wanted to push the envelope for luxury models this time around.
Looking for your own Chrysler Pacifica with Uconnect 5 or a Jeep Grand Cherokee L for the whole family? Come to Aventura Chrysler Jeep Dodge Ram today.
Photo Source/Copyright: Stellantis Media