Changes Coming to the Jeep Lineup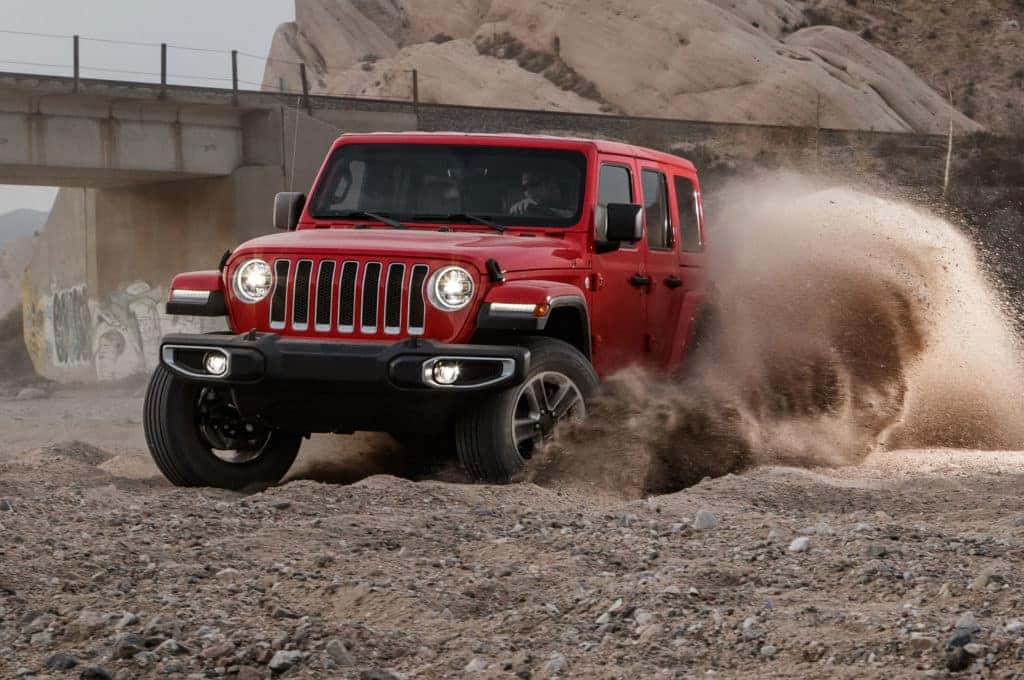 Back when the 2018 Jeep® Wrangler JL debuted at the 2017 Los Angeles Auto Show, a lot of talk surrounded its powertrain options as well as the new technology available. It's only been a few months, but production is starting up, and the 2018 Jeep Wrangler JL should hit dealership showrooms soon. Before they do though, consumers are wondering about the price for high-tier trims and options. The starting MSRP is $26,995 but that can change depending on the features one is looking for.
Powertrain Options
When the 2018 Jeep Wrangler JL first debuted, it was clear that there were two engine options. Returning for the 2018 model year and the JL model is the Pentastar V6 engine. Able to generate 285 horsepower and 260 lb.-ft, the Pentastar V6 can now conserve fuel economy when idle via its Engine Stop-Start (ESS) system. A six-speed manual transmission is the standard setup, offering a fuel economy of 17 mpg in the city and 23 mpg on the highway. If opting-in for the available class-exclusive eight-speed automatic transmission, the fuel economy is relatively the same; it's just more convenient for those un-interested in learning how to drive stick shift.
The Fiat Chrysler Automobile (FCA) Group has developed what they're calling a "future-proof engine", and they debuted it for the first time in the 2018 Jeep Wrangler JL. It's the available 2.0-liter turbocharged inline 4-cylinder engine. Turbocharged, this engine can put out more power than a normal 2.0-liter I4 engine, and because it's also small, the vehicle's fuel economy isn't sacrificed for power. This turbocharged I4 engine can generate best-in-class 270 horsepower and 295 lb.-ft. of torque, only able to be paired to the eight-speed transmission.
Upgrading to the turbocharged I4 engine has been said to cost $1000. At first, that may seem like a pretty penny when including the cost of the eight-speed transmission, another $2000. Think about the benefits that will build up over time though. As noted, a smaller engine equals more fuel economy, which means fewer fill-ups, and the turbocharged I4 engine also comes with FCA's new eTorque system. Much like a hybrid system, the eTorque systems offers functions such as auto stop/start, electric power assist, extended fuel shut-off, transmission shift management, intelligent battery charging, and regenerative braking. So there's a pretty big payoff for an extra $3000.
Later in the year, a 3.0-liter EcoDiesel engine is said to be added to the lineup. Also designed with ESS and paired to the eight-speed automatic transmission, most Jeep enthusiasts may seek this engine for rock crawling. The turbocharged engine is also said to be great for rock crawling, but it can't match the 420 lb-ft of torque generated by the 3.0-liter EcoDiesel engine.
Baby Jeep
Another development has also surfaced on the internet about the future Jeep lineup. What first started as a rumor from a driver looking for a budget-friendly off-road vehicle was later confirmed to be a very real possibility. If getting an off-road SUV smaller than the Jeep Renegade sounds like a dream then it's a dream come true. Automotive News has been able to confirm that Jeep is definitely looking at the possibility of building a Baby Jeep based on the next Fiat Panda platform.
The Fiat Panda 4×4 is mostly said to be an economy vehicle, but this Fiat vehicle is also known to be able to handle rough terrain and offer off-road capabilities. Why Jeep would use a platform from a completely different brand is a bit bewildering. They'd most likely have to reconfigure the entire drivetrain and powertrain to incorporate their usual off-road safeguards and 4×4 systems. Either way, don't get your hopes up just yet. Although Jeep is looking into building a Baby Jeep, its production and its availability are null at the moment.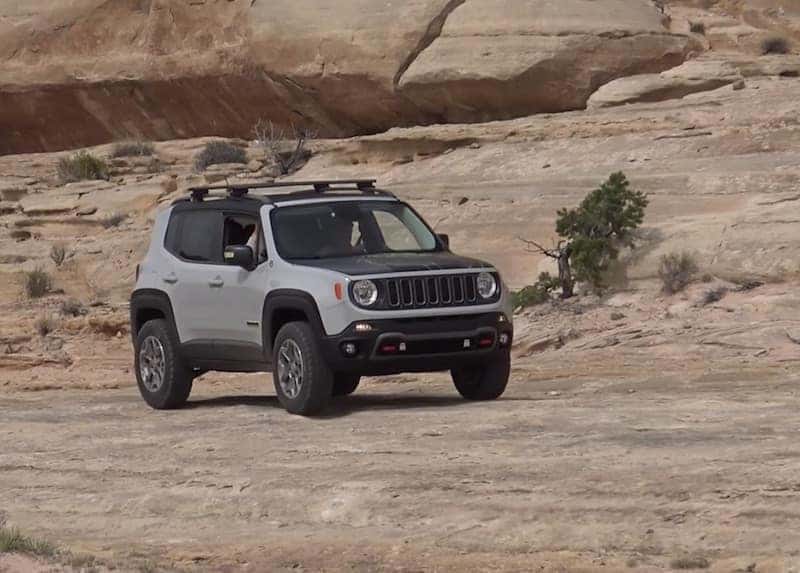 It'd be pretty interesting though, right? A miniature Renegade? We're not sure if this is a mockup or just a picture of the Jeep Renegade at an angle, but this is a pretty good idea of what it could look like if made today.
What do you think? Would you be interested in a Baby Jeep? Or are you simply waiting for the 2018 Jeep Wrangler JL to hit dealerships? Let us know on Aventura CJDR social media.
Photo Source/Copyright: MotorTrend.com and TFLCar.com