Autotrader Celebrate National Dog Day with Chrysler and Jeep Once Again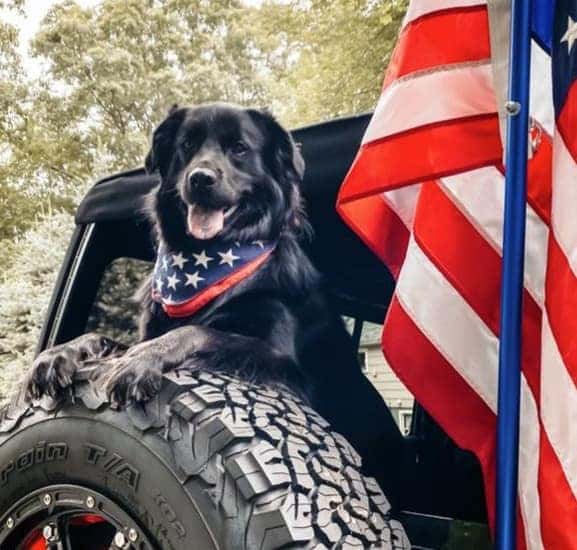 I hope everyone had fun with their furry friends – mind the spelling – this week. Or perhaps something planned for the weekend since National Dog Day is on a Thursday this year, August 26, 2021? It's so close to Friday and I bet dog parks are busy on the day of. International Dog Day is the "official" holiday to celebrate dogs and all the joy they bring us, much similar to National Puppy Day in March, celebrating the unconditional love and affection only a dog can truly give someone. It doesn't matter if you spoil them or accidentally step on their tail, that fluffy little guy or girl will still be by your side at the end of the day. So, if we got weekend plans, how do we transport our furry friends? Aside from a nasty crate, the Chrysler Pacifica and Jeep Wrangler landed on the 10 Best Cars for Dog Lovers list by Autotrader, with plenty of room and options for traveling with pets.
"Dog lovers tend to bring their furry buddies everywhere with them, so it's a real decision-making factor for many shoppers when they are considering which new car to buy…Whether you tend to bring your pet along for everyday errand running or you regularly take your dog on long trips, it's important to consider your canine companion and which related features are important to you while car shopping." – Brian Moody, executive editor for Autotrader
It's a common thing to see in the city, especially when a restaurant has outdoor dining, to allow patrons to bring their pets. Many stores even have water bowls for dogs now. Bringing the family dog for some fresh air and company is better than leaving the dog at home to cry until you come back – doesn't that mental image just melt your heart? So of course, buying a car that can provide features and space for a car to travel in becomes an important part of the decision-making process.
If opting for kennels or some kind of doggy pillow, the Stow 'n Go seating of the 2021 Chrysler Pacifica is still an award-winning feature, one of which earned the minivan more than 155 honors and industry accolades. Able to fold into the floor to open up the cabin floor, or use the in-floor storage compartment for doggy potty pads if on a long trip, or a storage compartment for dog toys and necessities. A newly added feature great for families is the new FamCAM interior camera. This allows the driver and front-passenger to keep an eye on rear occupants and the ability to zoom in. If it's a hot day, you can keep an eye on your pets, and know if it's time for a water break without needing to turn your head.
The Jeep is known for meeting the open air full throttle without doors, a roof, and sometimes not even a windshield. With options like the Sky One-Touch Power-Top and the recently launched Sunrider Flip Top for Hardtop on the Jeep Wrangler, drivers can enjoy the cool breeze – whenever it finally gets here – and enjoy the clear skies. Dogs love sticking their heads out when we roll windows down – I wonder how they would react to the entire vehicle opening up. Also, for those who want something a little quieter, the electrified 49-MPGe Jeep Wrangler 4xe still offers the same off-road capability of the original Wrangler, but as a plug-in hybrid.
National Dog Day may have passed, but it doesn't mean people will stop traveling with their dogs, and why would anyone want that? Check out the Chrysler Pacifica, Jeep Wrangler, and other great vehicles for pets at Aventura Chrysler Jeep Dodge Ram.
Photo Source/Copyright: Stellantis Media