AutoPacific Named Four FCA Vehicles for Customer Satisfaction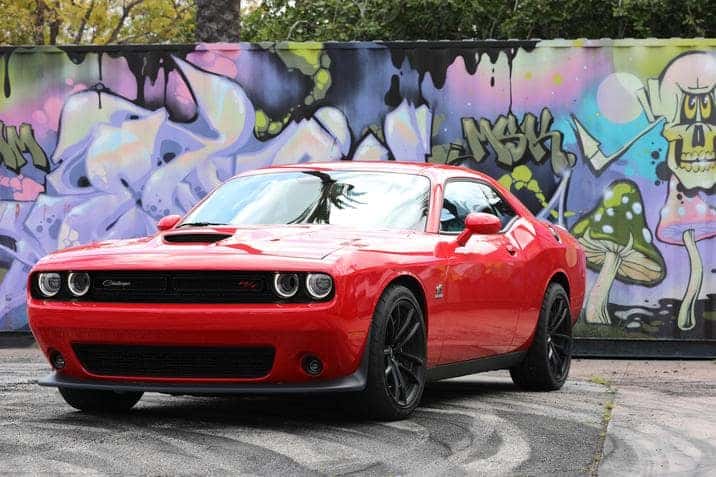 It seems like just last week, we were talking about how the year is wrapping things up and we're going to be seeing more award shows as we get closer to the end of the year. Digital Trends named two Fiat Chrysler Automobiles (FCA) models for the "Best Family Cars of 2019", and now, AutoPacific has named four vehicles from FCA during their 2019 AutoPacific Satisfaction Awards. AutoPacific released their lists and named award winners for their respective segments not too long ago, having wrapped up their 2019 Vehicle Satisfaction Awards (VSA). Amongst the models named, the all-new 2019 Ram 1500 pickup truck reigned it in as the Highest Satisfaction Popular Brand in the 2019 VSA.
2019 Vehicle Satisfaction Awards from AutoPacific
AutoPacific is a future-oriented automotive marketing research and product-consulting firm that has expertise in many categories conducting market research, product development, product and market planning and marketing. This is all in the name of the consumer, to inform them when shopping for a new automobile, and because it's based on the consumer, the VSAs are based on surveys sent out to real car owners. AutoPacific's 2019 VSA winners were identified based on more than 50,000 responses from owners of 2018 and 2019 model year cars and light-duty pickup trucks.
The VSA winners are a measure of owner satisfaction with 32 distinct attributes, ranging from interior design and seating comfort to driving performance. Because it's hard to measure satisfaction, consumers rate the vehicle across numerous attributes from how it influenced their purchase decision to how satisfied they are with the vehicle now (at the time of the survey). Keeping that in mind, the 2019 VSA measured owner satisfaction for vehicles purchased between September 2018 and December 2018.
2019 Vehicle Satisfaction Awards Winners
The following names should be pretty familiar. Now only was the 2019 Ram 1500 named the Highest Satisfaction Popular Brand in the 2019 Vehicle Satisfaction Awards from AutoPacific, but it also earned top honors in the Light Duty Pickup category. Able to boast a towing capacity of up to 12,750 pounds (when powered by the 5.7-liter HEMI® V-8), 2,300 pounds of payload, and a torque boost from Ram's eTorque mild hybrid system, it's a clear winner.
Following that, the legendary Jeep® Grand Cherokee took home the name of the Mid-Size SUV category for the third consecutive year, and marking its ninth win in the last decade. Jeep's Quadra-Lift air suspension system and class-leading Selec-Terrain traction management system make going off-road easy, and even more so with an available crawl ratio of 44.1:1. Along with capability, the VSAs are also looking at cars with power, like the modern muscle car Dodge Challenger, with its heritage-inspired styling that led to another win for the third year-in-a-row for the Sporty Car category. Returning in 2019 with the Challenger SRT Hellcat, with a new output starting at 717, and the 797-horsepower Dodge Challenger SRT Hellcat Redeye, Dodge is burnt into our mind as the sports car.
Lastly, having revolutionized the minivan category and leading the pack, it's the stylish Chrysler Pacifica. king of minivans for 35 years (Fiat Chrysler, specifically), the Chrysler Pacifica ranked at the top of the Minivan category. It was named one of the Best Family Cars just last week by Digital Trends for its 140.5 cubic-feet of storage space behind the first row and second-row and third-row Stow 'n Go seats that offer up nearly 250 seating combinations.
"FCA has done an outstanding job understanding and delivering vehicles and features that delight consumers…They've done this in the face of strong competition and a challenging retail environment." – George Peterson, president of AutoPacific.
Looking for an award-winning Fiat Chrysler vehicle? Come to Aventura Chrysler Jeep Dodge Ram today to find these vehicles and more.
Photo Source/Copyright: FCA Media