2022 Dodge HWY 93 Campaign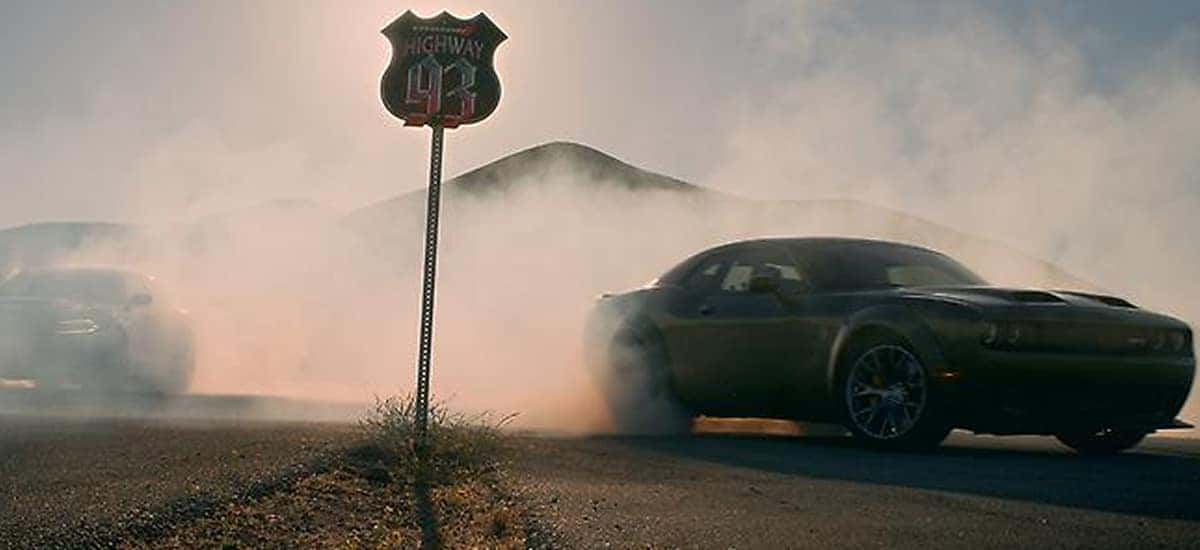 In 2021, Dodge announced its "Never-Lift" campaign – 24 months of Dodge-inspired events to give back to the fans as well as continue to push the automaker forward and into the new age of electrified vehicles. With that said, the campaign will end with the release of the Dodge eMuscle lineup, the first electric vehicles (EVs) to come from the muscle car automaker. What could they possibly do to keep the high-performance we all know and love, but still be powered by an all-electric powertrain? The latest event to be announced is "MotorTrend Presents Roadkill Nights Powered by Dodge", but it doesn't start until August. To fill in the gap, Dodge is charting a course along HWY 93 for its owners and enthusiasts from June 22 through September 22, 2022.
"HWY 93 is more than just a highway, it's a mindset; one that stretches across all 93 days between June and September, past the coolest events and hottest locations in America…Summer is the best time of year for Dodge, it's when the shackles of winter come off, and drivers are free to get the absolute most out of the longest days of the year. And Dodge, with the Brotherhood of Muscle, is going to blaze a path across the United States that leaves no roadhouse, rest stop or drag strip unturned." – Tim Kuniskis, Dodge brand chief executive officer – Stellantis
Connecting 93 Dodge-inspired events and locations across America, Dodge will be driving along highway 93 and celebrate an event that will embody the daring, authentic spirit of Dodge. Not only that, but there will many, many events – one for each day of summer. The summer officially started on June 20, 2022 – we all definitely feel it in South Florida – and ends with the dawn of autumn on September 22, 2022. It's no coincidence that's when the HWY 93 campaign ends.
To become a part of the campaign, fans can go to DodgeHWY93.com and join the fun by charting their own summer course of events to join. Not only that, but Dodge enthusiasts can do much more than follow along. Summer has just begun, and the geniuses at Dodge can't come up with all the ideas. That's why everyone has a chance to be a part of Dodge history by submitting their own content and recommendations for locations to be added to HWY 93 throughout the summer. Just use hashtag #DodgeHWY93. To make the list, each event and location suggested should feel like a unique Dodge experience. Surely there will be a lot of people with similar ideas, but only the only the most thrilling events and oddest attractions will be selected and featured on DodgeHWY93.com.
Throughout the summer and duration of the campaign, Dodge will have TV, social media and digital content broadcasting information and moments from HWY 93. There will also be a constantly updated curated list and interactive map of events, roadhouses, restaurants, rest stops, races, including the iconic Roadkill Nights on Woodward Avenue in Michigan, dragstrips, iconic/scenic drives, lodging, sporting events, and other attractions so fans can built their own personal summer road map. Following the campaign, Dodge will launch its new The Real Brotherhood of Muscle national advertising campaign YouTube, Facebook, TikTok, and Instagram for the next "Dodge Star" – read as desperate for attention "influencer" – to integrate into the campaign.
Want to follow along and learn more about the upcoming HWY 93 events? You can go to DodgeHWY93.com and follow us on Aventura Chrysler Jeep Dodge Ram social media.
Photo Source/Copyright: Stellantis