2021 Model Year Dodge Pursuit Vehicles in Production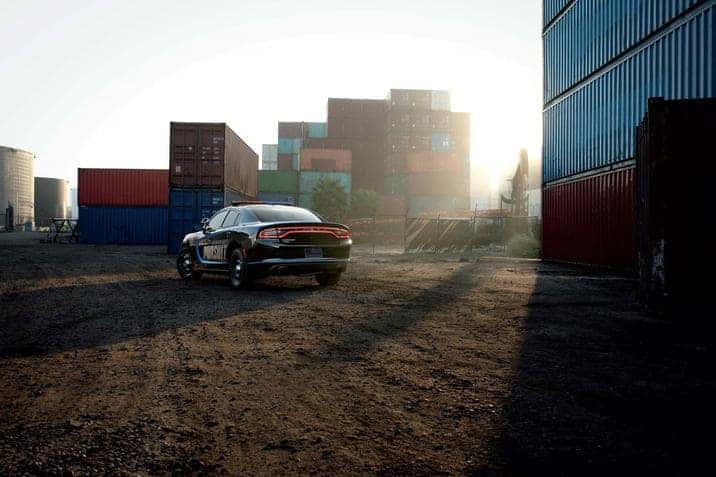 Although the coronavirus pandemic has kept many people in doors, in the beginning of the quarantine, criminals took that as a reason to get their hands-on things that weren't theirs, and a lot of looting started up. Whether or not such acts have calmed down really depends on where you live, but crime doesn't stop just because the world is on lockdown. Although a questionable move, Dodge decided to release the 2021 models of the Dodge Charger Pursuit and Dodge Durango Pursuit, upgraded every year to get one up on those high-speed chases.
"Designed and built based on input from our Police Advisory Board and direct officer feedback, the 2021 Dodge Charger and Durango Pursuit deliver on our promise to offer police agencies the most advanced law-enforcement vehicle lineup in the industry whether as a sedan or a sport-utility vehicle," – Head of U.S. Sales Jeff Kommor
Equipped with new transmissions and high-tech options designed for the 2021 model year, policemen get even more protection for safety, responsiveness, and fuel efficiency. If only they knew how the safety on a firearm works. Although consumers won't see a Dodger Charge or Durango vehicle with all these cool new gadgets and tech, it's interesting to see how a mass-produced vehicle gets modified for the police force. Just take a look at some of the changes Dodge equipped these vehicles with.
2021 Dodge Charger Pursuit
Available with two powertrain options, a 3.6L Pentastar V6 engine able to deliver 293 horsepower and 260 lb-ft of torque, or the 5.7L HEMI® V8 engine capable of 360 horsepower and 390 lb-ft of torque, another addition is being added to the Pursuit. For 2021, either powertrain can get paired up with a TorqueFlite eight-speed transmission, with the V6 getting an all-wheel drivetrain, and rear-wheel drive on models with the V8. These new power combinations exceed previous models in acceleration, braking, and handling. With a top speed setting of 140 mph, they're going to need all the stopping power they can get.
There are some features one would see in a regular Dodge Charger available for consumers. Things like electric power steering, Apple CarPlay, and Android Auto can be found in a Dodge Charger Pursuit. Customers can configure and limit top speed for specific agency needs, and to accommodate heavy payloads, the 2021 Dodge Charger Pursuit has an increased Gross Vehicle Weight Rating of 5,500 pounds. For what, we don't know.
2021 Dodge Durango Pursuit
A bigger payload would make sense on the Durango, already built for lugging around passengers and cargo. Also offered the option of the standard 3.6-liter V-6 Pentastar engine or the 5.7-liter HEMI V-8 engine, both engines will also be paired with the TorqueFlite eight-speed transmission. To free up space for its passengers, an IP-mounted shift lever frees up space in the center console area, and police-specific front seats have been installed to accommodate duty belts and enable easier access to seat belt latch points.
Customers will also find an upfit-friendly Vehicle Systems Interface Module installed, along with a heavy-duty 'BR9' brake package. Being the vehicles that usually transport K-9 units, the Dodge Durango Pursuit will also come with vinyl flooring and a tri-zone climate control system. Able to hit a top speed setting of 130 mph, also capable of being configured for the agency that purchases a fleet, one would hope the dog is safe inside.
Hmm, not many upgrades for the Pursuit vehicles since the 2019 model year. Some would say that's a good thing. After all, it's not like consumers are going to see any police tech on a civilian vehicle – or, not legally anyways. Why spend all that money on vehicles for few when there is a whole lineup of vehicles to keep improving for the many? Join the discussion on Aventura Chrysler Jeep Dodge Ram.
Photo Source/Copyright: FCA Media