2020 Chrysler Pacifica Hybrid Earns Top Honors in AAA Car Guide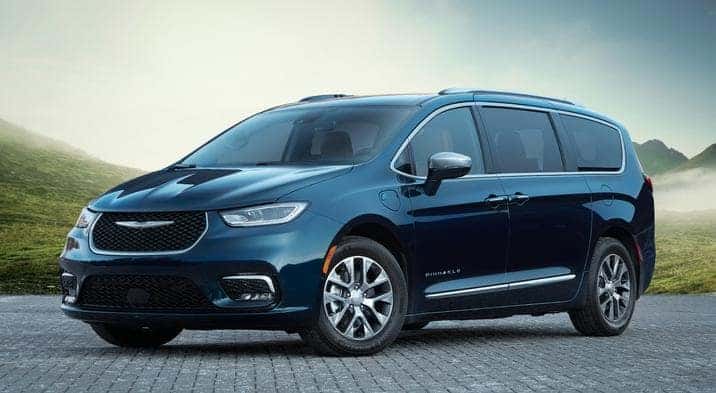 Although COVID-19 is still here, and possibly to stay for quite some time, the economy is trying to bounce back, and with it, the automotive industry. In times of crisis where consumers don't have the luxury of taking time to research and need to make quick decisions, it's nice to know there are organizations out there doing the heavy lifting. Not too long ago, Fiat Chrysler Automobiles (FCA) shined with Dodge and Ram ranking high during the 2020 J.D. Power APEAL Study. Now, another brand gets to shine, with the Chrysler Pacifica Hybrid earning its place with Top SUV/Minivan Honors in the 2020 AAA Car Guide.
AAA Car Guide
The Triple A "AAA" car guide may not be a household name, but it is an office car buying guide produced by the Automobile Club of Southern California's Automotive Research Center. Like most publications, this guide reviews and ranks all new or completely redesigned vehicles, with a focus on safety, advanced driver-assistance systems (ADAS), and other vehicle characteristics. When it comes to the annual AAA Car Guide, vehicles are evaluated on a scale from 0 to 10 for the following areas: advanced driver-assistance systems (ADAS), EPA emissions, fuel efficiency, crashworthiness, braking, acceleration, handling, cargo capacity, ride quality, interior noise, easy of entry and exit, visibility and interior size.
AAA Car Scores are then tallied up for a total score for each vehicle. For 2020, the Chrysler Pacifica Hybrid earned 89 out of a possible 130 total points. Moreover, known for its safety features and a roomy interior – even with the addition of the electric motor battery – the Pacifica Hybrid received a perfect 10 in the areas of advanced safety features and cargo capacity.
"These days, a vehicle buyer may feel overwhelmed or confused not only by the differences of how the vehicle is powered — either by gasoline, hybrid, plug-in hybrid or electric — but by which of the safety features they need and how those work in the real world…Our evaluations are designed to help drivers select a safe and comfortable vehicle that meets their needs. The Pacifica Hybrid is a solid choice for minivan customers." – Megan McKernan, manager of the Automotive Research Center
The Chrysler Pacifica Hybrid
Earning high marks in the 2020 AAA Car Guide don't just come down to the safety and cabin space for the Chrysler Pacifica Hybrid, although they are a huge plus. This is the first plug-in hybrid minivan in the world, and its plug-in capability, range, and fuel economy is all thanks to a smooth, seamless hybrid drivetrain that is only matched by a large and comfortable passenger cabin. Surprising, seeing as how the battery for the electric motor takes up the space where a second-row Stow 'n Go storage bins would go, but even then, there's still ample cargo space. With an 80 miles per gallon equivalent (MPGe) in electric-only mode, an all-electric range of 30 miles – maybe more with regenerative braking – and a total range of more than 500 miles, this plug-in hybrid minivan deserves its high ranking.
Offering over 100 standard and available safety and security features, the Chrysler Pacifica Hybrid earned Top Honors. Find out why with a test drive of the Chrysler Pacifica Hybrid with Aventura Chrysler Jeep Dodge Ram today.
Photo Source/Copyright: FCA Media