#VanLife in a Dodge Grand Caravan or Chrysler Pacifica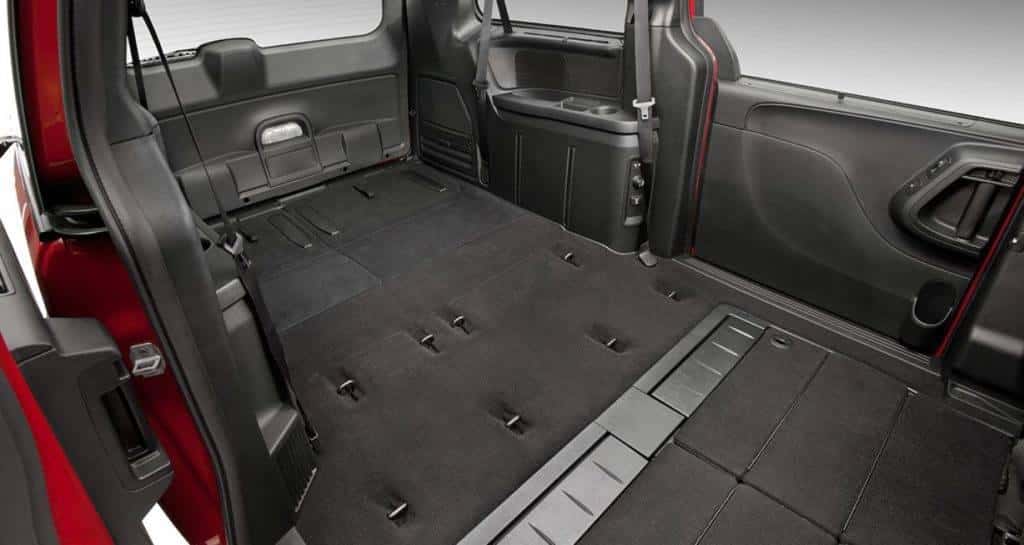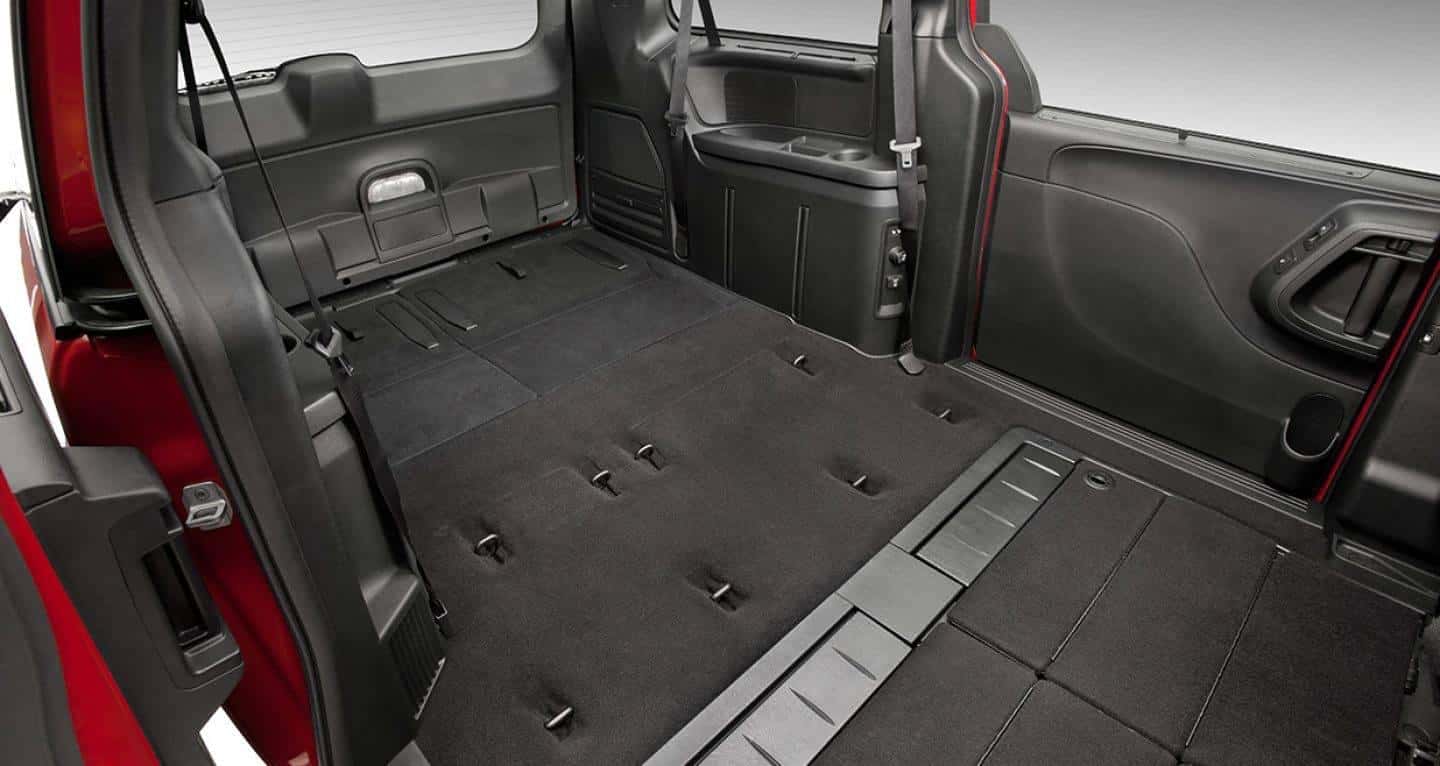 Have you seen the popular social media hashtag #vanlife? It became pretty popular in the last five years, notably by Emily King and Corey Smith, who sold all they had to live a life of simplicity in a 1987 Volkswagen Syncro. Today, vehicles have advanced so much, a good number of folks decide living on the road and out of a car isn't the worst choice one could make. Take the Dodge Grand Caravan or the Chrysler Pacifica minivan for example. A little touch up, some additions and extractions, and life wouldn't be too hard for a single person or a couple.
Living Space
This is the easiest for either the Dodge Grand Caravan or the Chrysler Pacifica. Both have a seating capacity for at least seven people, but if it's just you and your boo, the built-in Stow 'n Go seats make it pretty easy to turn the back space into a multifunctional area. Once the seats are folded into the built-in floor storage compartments, there is a huge area of flat space left – precisely 140.5 cubic feet in the Chrysler Pacifica and 140 cubic feet in the Dodge Grand Caravan.
Home Away From Home
If the idea of living in a van sounds intriguing to you, but you're afraid it won't be homey-enough, there are a few things you can do to make it more comfortable. Look into some floor insulation to not only keep your living space warm on cold winter nights, but also make it a lot more comfortable than the standard cabin floor.
When it comes to separating the living space, amenities, and sleeping, you could purchase some accessories to organize your space. Or if you're really handy and have some money to invest in the project, you can do like MacKenzie and Tommy Erst (@longroadtonowhere on Instagram), who installed a small kitchen, compartments, and a bed platform into the back of their van.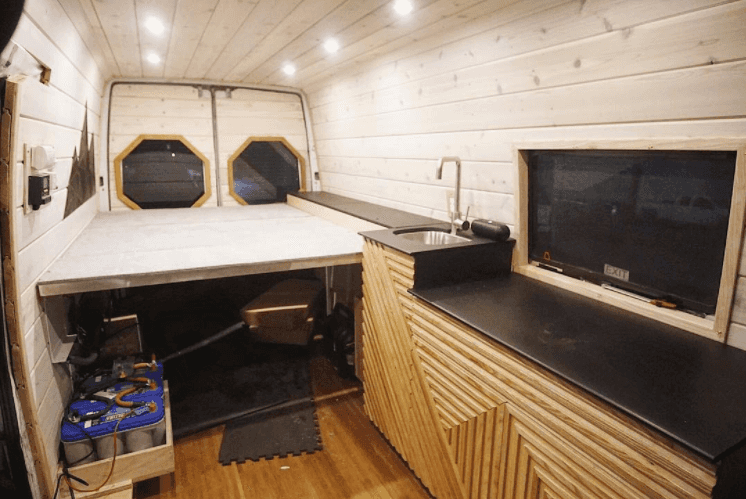 Things like running water may require a contractor (or just someone who really knows what they are doing!), but hey, if an RV can have a shower and toilet, why can't a minivan? Maybe a small tub or sit-down shower would be better though – we can't imagine someone standing in the cabin of a minivan to wash up. How about electrical power? Believe it or not, installing some solar panels onto the roof of a vehicle is a lot more practical than how much power it takes for an entire establishment.
Amenities
Okay so we have living space, a more comfortable place to live and drive, so what about entertainment? That comes down to what you own and can take with you. Aside from installing solar panels, having a spare battery, a power inverter, and a power strip will offer voltage to a number of appliances – most inverter power strips come with at least three auxiliary ports to use. Don't forget all of the entertainment options available with the purchase of a 2017 Dodge Grand Caravan and 2017 Chrysler Pacifica.
Both being under the FCA umbrella, these minivans have Uconnect Multimedia options available. In the 2017 Chrysler Pacifica, one may opt in for a Blu-Ray/DVD player, seatback video screens, or a Uconnect Theater Package or Theater and Sound Group package for additional electrical outlets, and a 20-speaker premium sound system from Harman Kardon, along with the Blu-Ray and DVD entertainment system with wireless headphones.
The 2017 Dodge Grand Caravan may not have all of this, but if movie night is on the agenda, a simple overhead 9-inch VGA video screen is the only option you need. Both vehicles come with Wi-Fi by Mopar as an option, in case you can't live without tweeting.
Now you know, if you're gearing up for #VanLife, you may want to look into getting a new or used Dodge Grand Caravan or Chrysler Pacifica minivan.
Photo Source/Copyright: Dodge and Tommy Erst (@longroadtonowhere)