Updates for the Dodge Challenger Muscle Car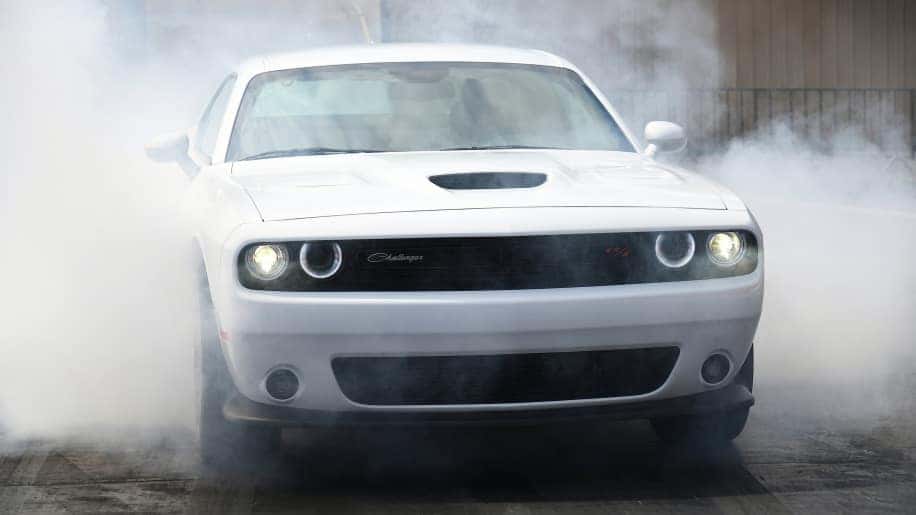 It's always good practice to read reviews about various cars when shopping for a new vehicle, and it's even better when we read a good review about a car we have in mind. These reviews usually come from well-known names, such as Edmunds.com, Kelley Blue Book, and Car and Driver. There's many other names though that we trust, such as J.D. Power, the IIHS and NHTSA, fancy acronyms that tell us which vehicles are good and which are not. Another one of the publications is Driving Today, and they have something to say about three Fiat Chrysler Automobiles (FCA) vehicles, one of which has a snazzy new look.
Driving Today and the FCA
Driving Today is an unbiased and independent third-party information source staffed by acknowledged automotive experts. With a mission to offer car buyers and car owners all they need to know to make satisfying car-buying and car-ownership decisions, Driving Today will regularly put together lists of their top picks based on certain variables. Their latest list was the "Top 10 Coolest Cars Under $35,000".
Out of all the vehicles out there, three definitely made the cut, and they're all from FCA. The Dodge Challenger R/T muscle car, the Fiat 500e electric car, and the Fiat 124 Spider Abarth sports car were all selected. One would find it surprising that an electric car could be so affordable, especially with the current rise of the alternative fuel market. Sports cars vary from budget-friendly to expensive, and both the Fiat Spider Abarth and Dodge Challenger R/T get a warm welcome from our wallets. The fact that they're considered "cool cars" just makes car shopping that much sweeter.
"From a pure electric vehicle, to a classic two-seat sports car, to what has to be the best muscle car bargain on the planet, FCA is offering some of the coolest cars out there…The Fiat 500e is the cheekiest EV on the street; the Fiat 124 channels the best aspects of the traditional sports car, and then there is the Dodge Challenger R/T and its beefy HEMI V-8. Each one of them is cool." – Jack R. Nerad, contributing editor, Driving Today.
We already knew the 2018 Dodge Challenger R/T was a cool muscle car, powered by a 375hp HEMI V8 engine, and with an affordable MSRP of $34,100 (plus destination fee). With 2019 coming in fast, the 2019 model year for the Dodge Challenger just got cooler. Check out the 2019 Dodge Challenger R/T Scat Pack 1320.
2019 Dodge Challenger R/T Scat Pack 1320
Okay, what is with the weird names? Dodge Challenger SRT Hellcat Redeye, R/T Scat Pack 1320, what's next – honeybooboo burn-rubber bahama mama? Hopefully not, because you can't drive a cool 485hp Dodge Challenger with a silly name like that. The R/T Scat Pack 1320 is a long enough name for the 2019 incarnation of the Dodge Challenger that is basically going full-tilt from the SRT Demon.
Yes, the 2019 Dodge Charger SRT Hellcat was impressive but also expensive. We also knew some of the parts being added onto the Charger SRT Hellcat would also appear on the 2019 Dodge Charger R/T Scat Pack trim. It's not uncommon for Dodge to clone features between the Challenger and Charger models, and it seems the 2019 Dodge Challenger Scat Pack 1320 is no exception. Like a Challenger SRT Demon without the supercharger, the 2019 Scat Pack 1320 comes with just the driver's seat, with an optional passenger seat for $1, and fixed up for performance with an SRT-tuned suspension, 20-inch aluminum-forged wheels wrapped in Nexen SUR4G Drag Spec 275/40R20 street-legal drag radial tires, and Brembo brakes with four-piston calipers.
This Demon-inspired muscle car doesn't make the list by Driving Today because it will set consumers back about $46,000 (plus destination fee). However, for those that were interested in the Challenger SRT Demon but didn't want to cough up $80,000 – $100,000 here's your chance. Vehicles will hit dealerships in 2019. Until then, check out the affordable and cool Dodge Challenger R/T.
Photo Source/Copyright: AutoBlog.com