Try These Recipes for Thanksgiving 2022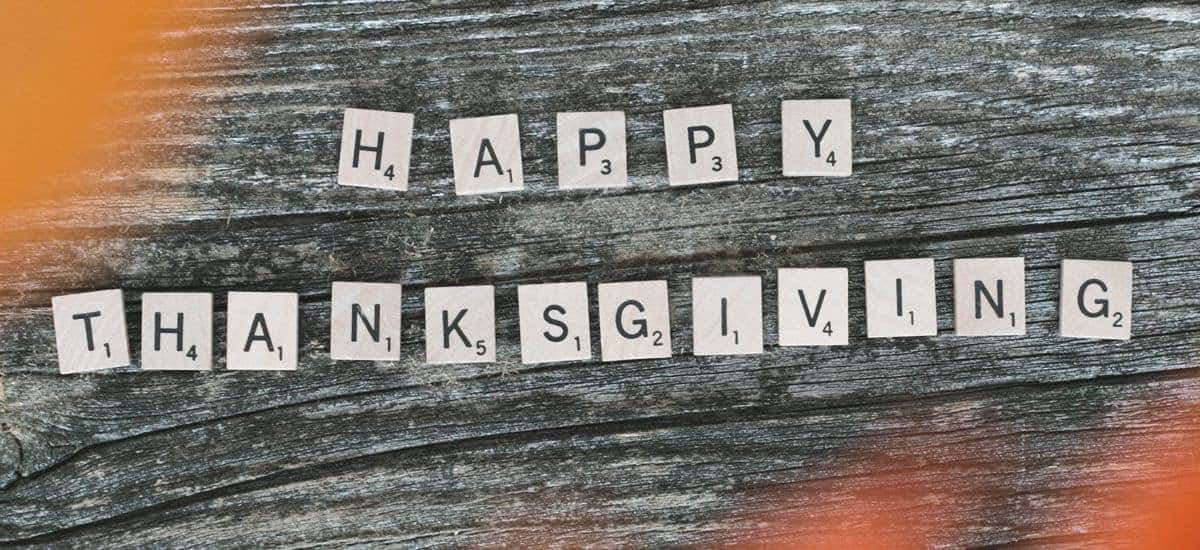 Thanksgiving is coming up and it's bound to be one of the favorite holidays for many people out there. Although we all love going home to see mom and pop, a lot of us are older now. There's no need to leave it all up to mom to cook a feast, and if it's a potluck, a little help can go a long way. Appetizers are always a great addition to keep hungry guests tied over until the main course, and after all the turkey and stuffing, who doesn't leave a little room for dessert? At Aventura Chrysler Jeep Dodge Ram, we found two easy recipes to wow at this year's dinner table.
How About Some Dip?
Who doesn't like a nice spread of cheese and crackers, or some slices of meat, or some chips and dip? These are the perfect small dishes to whet the appetite but not too heavy to fill up on. Artichoke dip may not be as popular as some queso, salsa, or spinach dip, but that's what makes it an instant it. No one expects it to taste so good. It's also real easy to make.
Ingredients
One can artichoke hearts, drained and chopped
1 cup of mayonnaise
1 cup of crushed/grated Parmesan Cheese
Pinches of garlic powder, salt, and pepper
Instructions
Preheat oven to 375 degrees.
Like we said, this is easy. Just mix all the ingredients in a medium-sized bowl.
When it comes to spices, it's smart to add a little at a time and taste after each addition. So add a pinch or two of garlic powder, salt, and pepper, taste to make sure it's good but not overpowering, and add more if necessary to bring out the flavor.
Get a 9×13-inch baking dish and spread the mixture of ingredients evenly. For extra taste, top it off with some parmesan cheese and cover before putting in the oven.
Cook for 15 minutes-20 minutes or until the cheese starts to bubble and turn a nice golden brown. Be careful you don't burn it.
Let the dip cool and get out the chips!
Sweet Scones
Okay, this one may be a little tougher than dip, but it's too sweet to miss. Cranberry-orange scones will satisfy any sweet tooth, and this recipe makes close to 15 pieces. Plenty to share.
Ingredients
4 cups, plus 1/4 cup, all-purpose flour
1/4 cup sugar
1/2 cup and 2 tablespoons of confectioners' sugar
2 tablespoons baking powder
2 teaspoons salt
3/4 pound cold unsalted butter, diced
1 cup cold heavy cream
4 extra-large eggs, lightly beaten
1 egg beaten with 2 tablespoons water or milk, for an egg wash
1 cup dried cranberries
1 tablespoon grated orange zest
4 teaspoons freshly squeezed orange juice
Instructions
Preheat oven to 400 degrees.
Start off by mixing the four cups of flour, sugar, baking powder, salt, and orange zest in a large bowl.
Once all ingredients are mixed together, add in the butter.
Mix slowly until the butter is practically fully dissolved. Make sure no lumps are left.
Now add the eggs and heavy cream. Continue to mix this slowly until it's all blended together.
Add the extra 1/4 cup of flour, the cranberries, and mix it thoroughly.
Alright, now we have a nice dough mix. Pour it onto a well-floured surface, like a cutting board.
Put some flour on your hands, and start kneading it into a large ball.
Then, take a rolling pin and roll the dough until it's about a ¾ of an inch thick. Keep the dough moving as you go so it doesn't stick to the surface.
Grab a round cookie cutter, preferably 3-inches, cover it in some flour, and cut circles out of the dough. Place each circle in a baking pan lined with parchment paper.
If there's still some dough left, roll them up into smaller balls and put them in the pan.
We still have some work to do. Take a medium-sized bowl and place the beaten egg and 2 tablespoons of water (or milk) and mix to make the egg wash.
With a basting brush or clean hands if no brush is available, cover the circles with the egg wash, but don't over saturate.
Sprinkle some extra sugar on top before putting the dough in the oven for 20-25 minutes until the golden brown and baked through. Use a knife or stick to make sure the insides aren't still liquidities. They'll also be firm to the touch.
Cool for 15 minutes.
While they cool, whisk together the confectioners' sugar and orange juice. Drizzle this over the finished scones for that sweet, fruity taste.
Prepare to wow the folks with these recipes and enjoy. Share some photos of the finished product with us on Aventura Chrysler Jeep Dodge Ram social media. And as always, have a Happy Thanksgiving!
Photo Source/Copyright: Sarah Pflug from Burst