Tips to Get Your Grand Cherokee Smelling Like New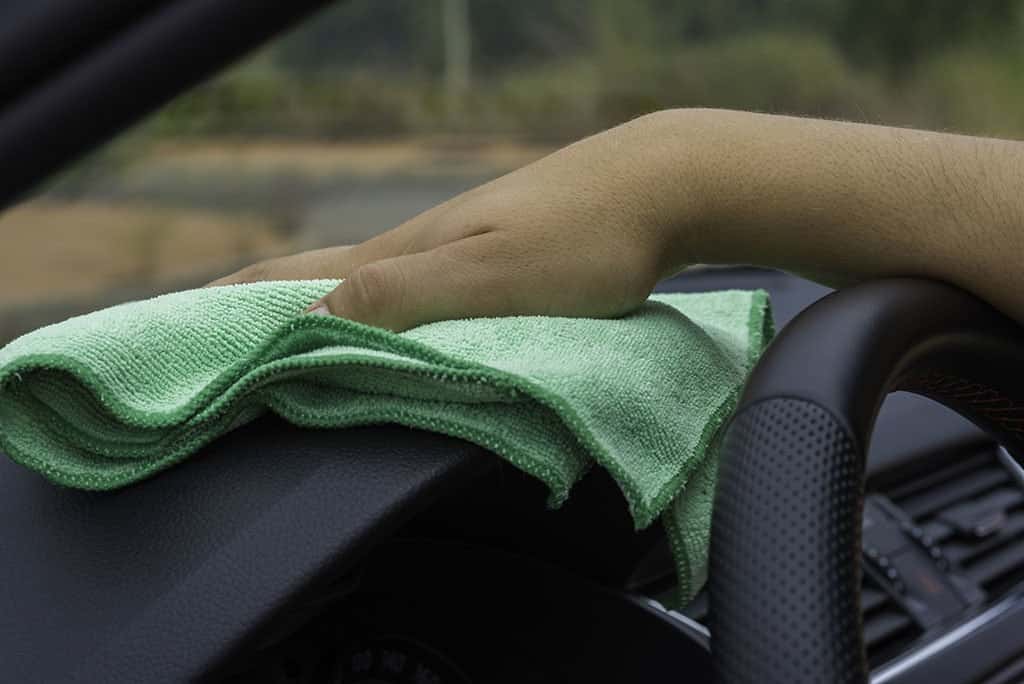 Have fun taking your Jeep® off-road? We bet you did, and we also bet it's pretty messy. That's to be expected with an off-roading trip, but what about when that Jeep is something like the Grand Cherokee? Sure, it's an SUV, but a sweet high-end Jeep Grand Cherokee, or even one with the Luxury Group II, should stay a little classy. Otherwise, after a couple of off-road sessions, it's going to smell, and that once luxurious Jeep Grand Cherokee just isn't the same. How can you get back that new car smell?
A Full-Service Car Wash
This is the easiest one on here, because you don't have to lift a finger. There are many businesses out there with a car wash service that will not only clean the outside of a car but the inside, too. Only problem is, it's going to cost you some cash. Maybe $20, maybe $120, it just depends on how detailed you want it. So what if you want to do it yourself?
Take Out the Garbage
On a warm day, open the doors and trunk of that Jeep Grand Cherokee. A warm sunny day would be best for two reasons. One – sunlight so you can see all of the debris in bright light; and two – the hotter it is, the more obvious those nasty smells are going to be. Toss out all of the garbage in your vehicle, and then look for the source of gnarly smells around the car.
While on the subject of taking stuff out of the car, take out the floor mats and hose them down. Scrub them if you need to. They're a large source of making a mess in cars. Any dirt you track in will find its way under a floor mat, and then it's stuck there. Best to remove the mats and clean them before working on the next mess.
Cleaning Messes
Have one too many drinks been spilled in your car? If you have leather seats or rubber floor mats, it may be easy to clean up, but if not, then the only way to clean up a spill is to spill more onto it. Certain vacuums sold today have a spritzer feature to wet an area where liquid has spilled and dried. It spritzes some water to get the solution wet again, making it easier to remove.
Some disinfectant cleaning wipes will also help, or paper towels dipped in a water/vinegar solution if no cleaning wipes are on hand. When it comes to the dashboard and anything wrapped in leather or plastic, wipe down everything in your Jeep Grand Cherokee, or any car for that matter. Get rid of germs, gunk, or just nasty stuff first and foremost. Just like cleaning the floor, sweep before you mop so you're just not spreading around a bunch of dirt when it's time to clean.
Eliminate Odors
Okay we've cleaned the cabin up, we've wiped it down, but it smells a bit funky still. If owning or leasing a vehicle with cloth seating, a fabric headliner, or what-have-you, then the smells have already become trapped. That's why they make fabric cleaners. Even if we just cleaned the car, using a spray on odor eliminator like Febreze, or even scrubbing a bit with some flowery dryer sheets, will help remove the lingering odor.
Now for that New Car Smell
Ready for the last tip? This will ensure a new car smell, and this is another reason why it's good to do this on a warm day. We've taken out the garbage, used the vacuum on spills and debris, and we've wiped everything down with some powerful chemicals. Now, let the car bake in all that odor-eliminating chemical goodness. If possible, leave it outside for 12-24 hours. The longer it does, the closer it'll get to that new car smell.
There we go. All done. Now you can go off-road or mudding, even with a Jeep Grand Cherokee, and still keep it smelling like new for years to come. Have any other tips? Let us know on social media.
Photo Source/Copyright: Shutterstock; Josfor