Three FCA Automakers Win the Automotive Loyalty Awards by IHS Markit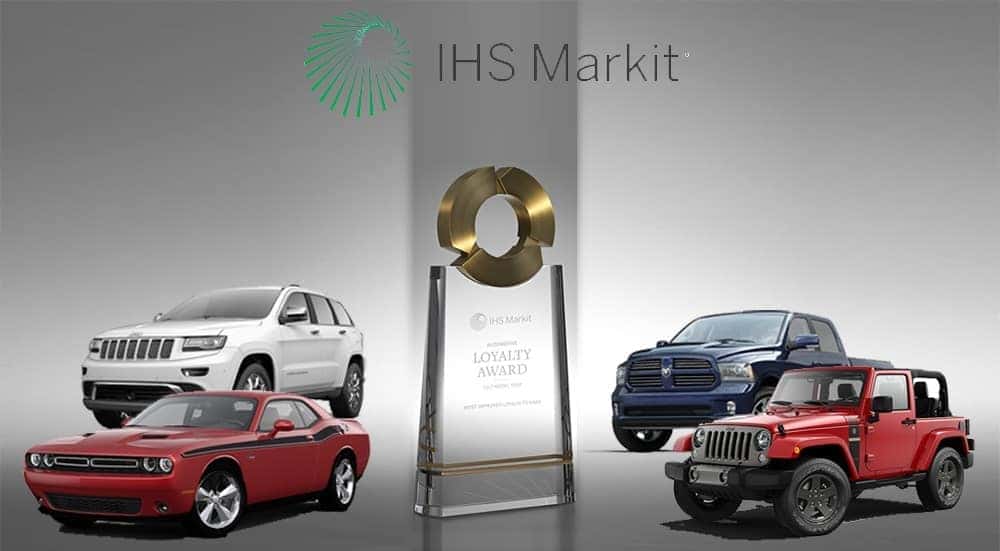 Good news may be hard to come by in the next few weeks, but that won't stop us from trying to shine a little light on some newsworthy pieces about our favorite brands. They're in the name, Aventura Chrysler Jeep Dodge Ram, and each of those brands continues to win awards all year long. The most recent winning comes from the Information Handling Services Markit after holding their Automotive Loyalty Awards. Held every year, the Information Handling Services (IHS) Markit gives these awards to vehicles to recognize manufacturers who demonstrate superior performance in customer retention – that's just another fancy word for loyalty, but it means consumers who keep coming back.
The IHS Markit
Many companies like the IHS Markit are still making rounds analyzing the automotive industry. IHS Markit performs analysis of the financial market and then present their analysis of such information to a variety of industries, including aerospace, defense and security, chemical, energy, maritime and trade, technology, and the automotive industry. Every year, millions of new vehicle registrations are researched and reviewed to find automotive shopping behaviors, market influences, and owner loyalty.
With a 24 year history, the IHS Markit continues to hold Automotive Loyalty Awards. It's a large endeavor, with nearly 17.5 million new vehicle registrations during the 2019 calendar year analyzed in-depth. Whether or not consumers had loyalty was based on a simple factor – whether or not a household that currently owns a new vehicle will return to market and purchase or lease another new vehicle of the same make, model, or automaker. This year, Fiat Chrysler Automobiles (FCA) stood out with the most vehicles in the top spot of their respective categories with three winning brands.
FCA Wins Again
The three brands to capture the awards this year were none other than Ram, Chrysler, and Jeep®. Each brand captured their respective segment, with the Chrysler Pacifica capturing loyalty honors for the 2019 calendar year in the van segment and the Jeep Grand Cherokee taking home the SUV segment win. Ram Trucks out did themselves though, with the Ram 1500, 2500 and 3500 being recognized by the IHS Markit for having the highest model loyalty for the 2019 calendar year in the pickup segment. That deserves some applause.
"Congratulations to FCA for their efforts on customer retention for these models…We honor their commitment and focus on this important strategy in this truly competitive environment." – Joe LaFeir, senior vice president and general manager, automotive, at IHS Markit
Out of all the other vehicles, including 15 category winners, FCA carried the gold once again. We know with the current crisis in the world, a new vehicle may not be on the mind, but Aventura Chrysler Jeep Dodge Ram wants to make any car buying wishes our consumer may have easy and safe. We're going above and beyond to surpass the preventative measures in keeping our dealership a safe, healthy environment for our consumers, we offer digital retailing, and if you so wish, take the vehicle of your choice for a test drive in your own neighborhood and on familiar roads. Contact us today, and learn how we can help facilitate your new car purchase or lease.
Photo Source/Copyright: IHS Markit and Chrysler Ad Planner