The Chrysler Pacifica Is Not Just a Minivan for Soccer Moms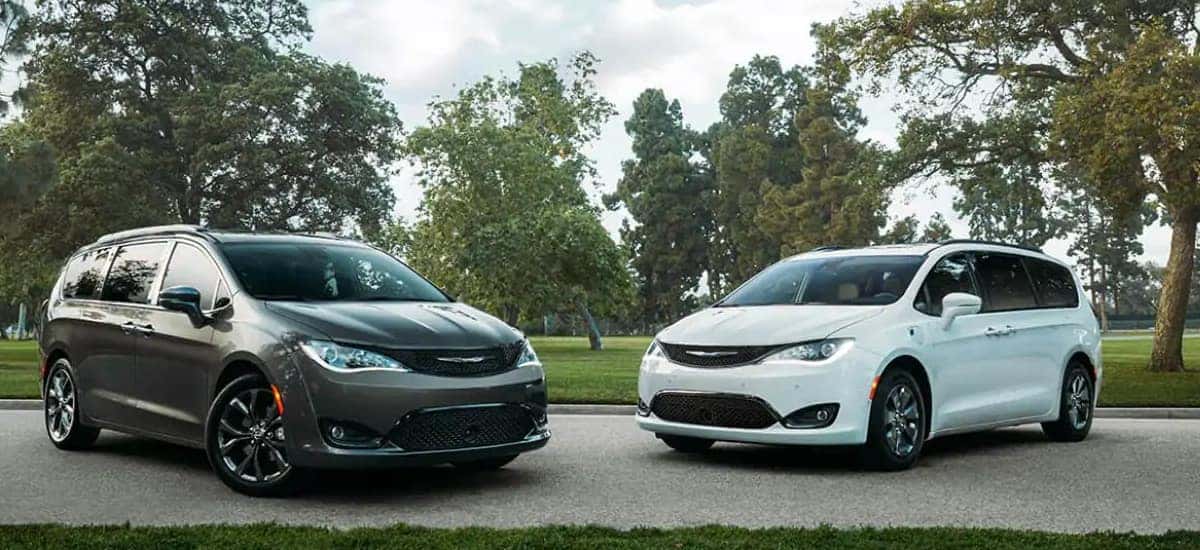 Chrysler isn't known for many vehicles. Before 2014 and the merger with Fiat to make Fiat Chrysler Automobiles (FCA; Stellantis), Chrysler once had many sporty vehicles and sedans in its lineup. All of these have also gotten the axe, aside from the 300 still chugging along, and it's not a bad choice if sticking with four-door passenger cars. The Chrysler 300 has a lot going for it, but most of the attention is put on the Chrysler Pacifica and its sibling minivans. All Chrysler seems to have today is minivans, and if a fan of Chrysler vehicles, the saturation of minivans in the lineup can be a real turnoff. Some people ask, "Why not get a minivan?" And some people may think they're just "uncool" or "resigning oneself to the life of a parent or soccer mom". The truth is far from that.
Space
One of the main reasons people purchase a minivan is for the space it offers, for passengers and cargo. With Stow 'n Go seating, there are 243 possible seating configurations in the Chrysler Pacifica. Never heard of Stow 'n Go seating? Not very surprising – consumers won't find them in any other vehicle. Once exclusive to the Dodge Grand Caravan that is supposedly being discontinued, the Pacifica and its siblings are the only vehicles to make use of Stow 'n Go seating. It's very simple: compartments are built into the floor of the cabin connected to the second and third-row seating (third-row only for the Pacifica Hybrid), which can be used for extra storing options. If all eight seats aren't needed and cargo is a priority, fold down either row into the storage compartments, and bam! Tons of extra space.
Power
The Chrysler Pacifica isn't winning any drag races, but there is still plenty of power. For 2021, FCA released the Chrysler Pacifica with the option to add all-wheel drive (AWD) for consumers who like a little more traction than only front-wheel drivetrains provide. In South Florida, we may not get much of the snow and slush AWD is made for, but we see plenty of rain and drivers who don't understand turn signals, so some extra traction for a quick maneuver to avoid an incident is always welcome.
Aside from being able to carry up to eight people (seven in the Pacifica Hybrid), and plenty of cargo, the Pacifica can also be used for towing. It's true – up to 3600 pounds. You're not going to be towing any RVs with this thing, but it can still carry a load for what doesn't fit inside the cabin. Plus, with all the features of the interior cabin, there may be more people asking for a ride than originally intended.
Tech Features
Every year, the Chrysler Pacifica improves and upgrades the features and amenities its offers consumers. Available features like heated front seats and a heated steering wheel help for a more comfortable ride in the cold winter nights, and the Pacifica can even add on heated seats for the second-row to keep the little ones warm. Speaking of the little ones, the Chrysler Pacifica minivan is well known for its rear-seat entertainment system and Uconnect Theatre, both available add-ons for more ways to keep passengers occupied during the drive. With a built-in vacuum, the Stow 'n Vac, cleaning up messes made by those same little buggers is easy. Oh, and with power sliding doors that can be opened and closed with a key fob, no more slamming fingers in the door or needing to go outside and close a door someone left open on the way into the house.
See? Minivans aren't just for soccer moms. They offer a lot more than comfort and space for after school events. You won't catch me dead with a minivan – but many other people seem to like them. Looking for your own? Find a new Chrysler Pacifica minivan at Aventura Chrysler Jeep Dodge Ram.
Photo Source/Copyright: FCA Media