Street and Racing Technology, Dodge Viper to the New SRT Demon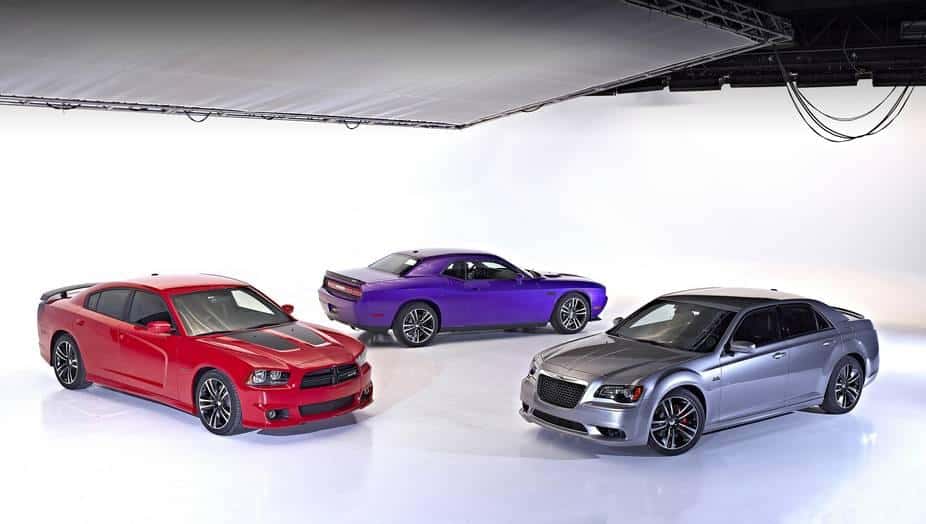 There are so many new Dodge vehicles this year, many of which are new performance models that feature special SRT tuning. First, Dodge recreated the Dodge Challenger T/A and the Charger Daytona, then they announced the new Dodge Durango SRT, and we're all waiting to see what the Dodge Challenger SRT Demon will bring to the table. That got us thinking though … what's all this buzz about SRT vehicles that gets the masses so hyped? There's quite a lot of history when it comes to SRT, and it's time we dropped some knowledge.
Beginnings
Before SRT was called SRT, it was a group of automobile developers with one goal – to make incredibly powerful performance cars. Their first product was the Dodge Viper. A short time after the creation of the Viper, the group finally coined the name "Street & Racing Technology " (SRT).
Generally speaking, when SRT creates a car or an engine, they often use SRT in the name of the product. For example, Dodge Challenger SRT Hellcat, that is powered by the supercharged 6.2-liter HEMI SRT Hellcat V8 engine. Before the SRT Hellcat though, if a vehicle came with a SRT engine, it was written like this "SRT-X", where the "x" was the number of cylinders. For example, the early Dodge Viper was known as the Dodge Viper SRT-10, powered by a 600-horsepower 8.4L 10-cylinder Chrysler Viper engine.
Evolution
SRT was limited to creating and tweaking the Viper for many years, but in 2003, SRT expanded their portfolio when they added some SRT components into a Dodge Neon, and after that, they began tinkering with a variety of cars made by other brands.
Thankfully SRT engines stuck around through the Fiat Chrysler merger in 2014, and they have been busy ever since. SRT engines are not limited to muscle cars, and they're actually used in a variety of FCA brands. Ever hear of the Dodge Durango SRT or Jeep Grand Cherokee SRT? Two SUVs with SRT power.
In 2012, Chrysler decided to turn "SRT" into a brand versus a prefix slapped onto a vehicle's engine. Thus, SRT brands were born, and that's why we see names like the "SRT Hellcat" and the "SRT Demon."
Today
SRT currently has a few different vehicles, like the Dodge Charger and Challenger SRT Hellcat as well as the Dodge Charger and Challenger SRT 392 models. Additionally, there is the Jeep Grand Cherokee SRT and of course, the Dodge Viper, but this is the last year the Viper will be produced. Still, there's a lot to come in the future.
SRT Going Forward
The all-new 2018 Dodge Challenger SRT Demon is going to debut this month, and there are a couple other SRT models in the works. Earlier this year we heard about the Dodge Challenger SRT Demon, and it will be more powerful than the SRT Hellcat, a feat that seemed impossible. We're not sure how much more horsepower it will have, but to surpass the SRT Hellcat it is going to have to produce more than 707 horsepower. When it howls from Hell and onto the stage of the 2017 New York Auto Show, we'll be sure to bring you as much information as we can.
What lies ahead? There have been several rumors about a Jeep Wrangler getting an SRT Hellcat engine as well as the creation of a Jeep Grand Cherokee Trackhawk, a Grand Cherokee Trailhawk with an SRT engine.
Aventura Chrysler Jeep Dodge Ram has a few different SRT models available. You can search all of our inventory online here.
Photo Source/Copyright: AutoViva.com/SRT