Stellantis Earns Top Score in Annual Disability Equality Index for 2022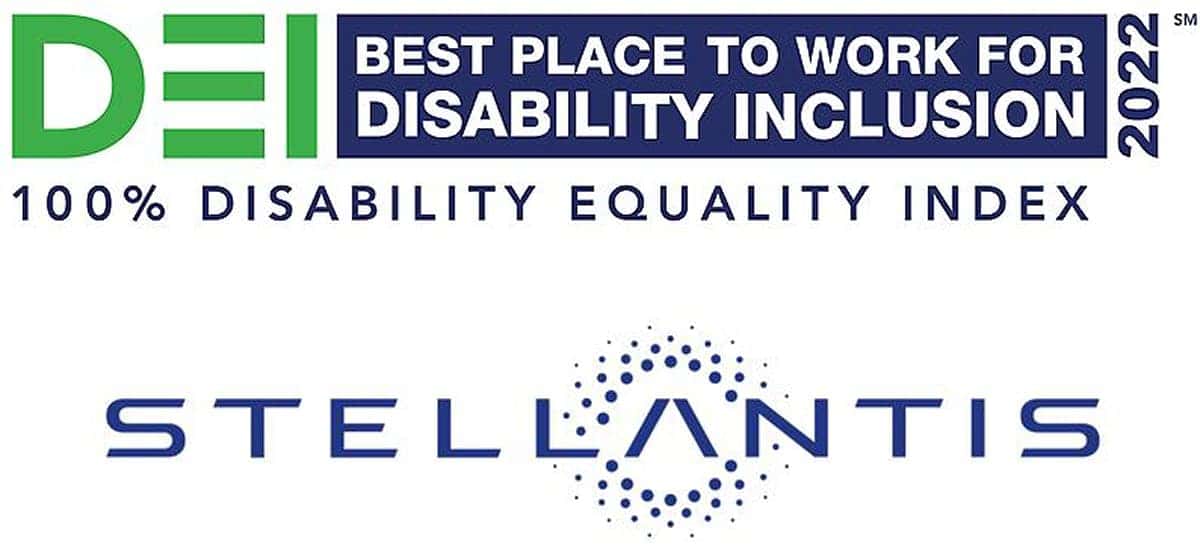 When big names in the industry open a line of consumer goods or a new specialized model for their current lineup, it's nice to see the company expanding and including other groups of consumers and outreach. The automotive industry has a handful of vehicles that can install ramps and machines that can help people with disabilities or mobile issues in and out of vehicles, but they're usually costly additions. Not many vehicles come already prepared with such features, but there is one family van that stands out. Made specifically for families with friends or loved ones that require a little aid when getting into a vehicle, the Chrysler Voyager minivan is the right choice. Part of Stellantis, because of models like the Voyager, Chrysler earned the automotive group a top score from the annual Disability Equality Index (DEI) for 2022.
"Stellantis deeply values the recognition and feedback we receive from influential organizations like Disability:IN and the American Association of People with Disabilities…Our company's long-standing, enterprise-wide commitment to diversity and inclusion fuels a work culture that enables each of our employees to realize their full potential, our pursuit of consistently strong business results and our ability to achieve our long-term strategy as outlined in our Dare Forward 2030 plan." – Tobin J. Williams, senior vice president for human resources, Stellantis – North America
The name may not be common, but for many folks who do have disabilities, the DEI is a helpful tool for finding out what companies support consumers and employees with disabilities – more than 400 corporations have already partnered with Disability:IN to create long-term business and social impact. In fact, the DEI focuses on helping companies build focused and effective strategies that can support disability inclusion and equality in the workplace. That's right – Chrysler didn't just get the high score for the Voyager. The business itself sees equality in its product line and the office. It's important to be able to include all peoples from all walks of life to make a business strong.
Going on for eight years now, the DEI is administered by Disability:IN and the American Association of People with Disabilities (AAPD). Viewed as a trusted source and the most robust disability inclusion assessment tool in business, the 2022 DEI had a range of factors measured for disability inclusion. These includes culture and leadership; enterprise-wide access, benefits, recruitment, retention, advancement, accommodations and other workplace practices. To earn a high score, a company must have invested in accessibility and inclusion across their enterprises. Top-scoring companies are recognized as some of the best places to work for disability inclusion according to the DEI.
Although DEI focuses on workplace practices, we mentioned the Chrysler Voyager minivan, because it's also a great example of implementing features into a product for another type of consumer. Getting in and out is some of the toughest parts about sitting in or operating a vehicle for someone with mobility issues. That's why the Voyager is designed for greater accessibility in mind, built with BraunAbility rear- and side-entry conversions, a wider entryway, and an enhanced ramp securement system. On a larger scale, for commercial companies that also want to be more disability inclusive, there is a Voyager Fleet model built with these features, plus automatic headlamps, front and rear LED lamps, and a black Stow 'n Place roof rack for transporting equipment and products, like any other commercially-designed vehicle.
Want to show your support? You can purchase a new Chrysler Voyager if in the market for a disability-abled vehicle. You can also follow us on Aventura Chrysler Jeep Dodge Ram social media to keep informed about new products and vehicles that you may want to look for when in the market for a new vehicle.
Photo Source/Copyright: Stellantis Media