Spy Shots of Next Generation Ram 1500 Rebel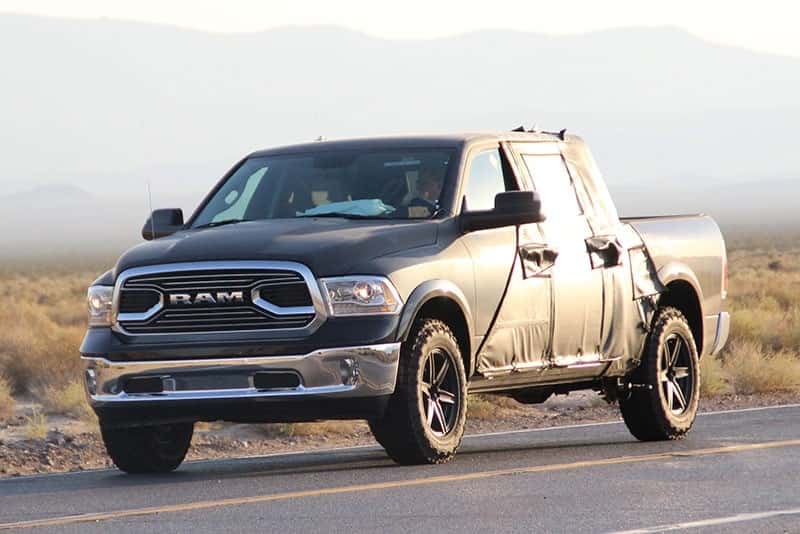 Automakers who build pickup trucks are looking for more aggressive looking and stronger trucks, while still keeping them affordable and practical for the everyday consumer. With features like aluminum body parts, 10-speed transmissions, and engines that can offer thousands of pounds in towing capacity, a truck has to stand out a bit. The FCA aims to do just that with the upcoming 2019 Ram 1500 Rebel.
The Ram 1500 Rebel is a high performance off-road variant of the Ram 1500, and it is made to get dirty. A few new components have been spotted in spy shots, such as new wheels and tires and an air suspension in the front axle with steel coils in the rear. Currently, the Ram Rebel has 9.3 inches of ground clearance with air suspension on all four corners, so we'll hafta wait and see how this change plays out.
Hopefully the wait won't be too long. FCA plans to debut this next-generation Ram 1500 at the 2018 Detroit Auto Show, including the new Rebel trim. Also known as the "North American International Auto Show," the Detroit Auto Show is the same show where the Ram 1500 Rebel Black edition debuted this year. The show takes place January 14-28 of 2018. Not too far off, and plenty of time to make more changes. We may even see some updates for the Rebel TRX concept by then.
In case you don't know the differences between the standard Ram 1500 and the Ram 1500 Rebel, we highlighted some differences in the linked article. The Rebel, like a Jeep Trailhawk trim, is different and set apart from the rest of the Ram 1500 lineup. Just imagine what other changes could come, especially with a concept named after the mighty Tyrannosaurus Rex.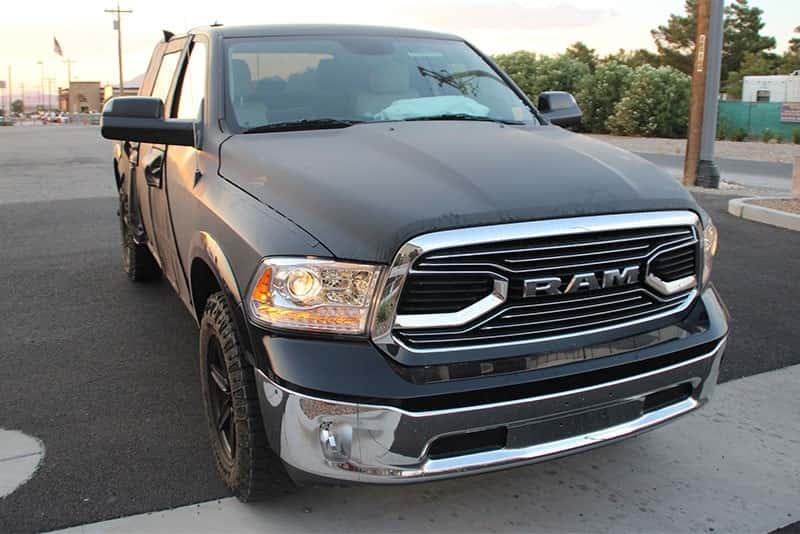 Keep up with us on social media, and we'll have more updates soon.
Photo Source/Copyright: Trucks.com