South Florida Summer Events for July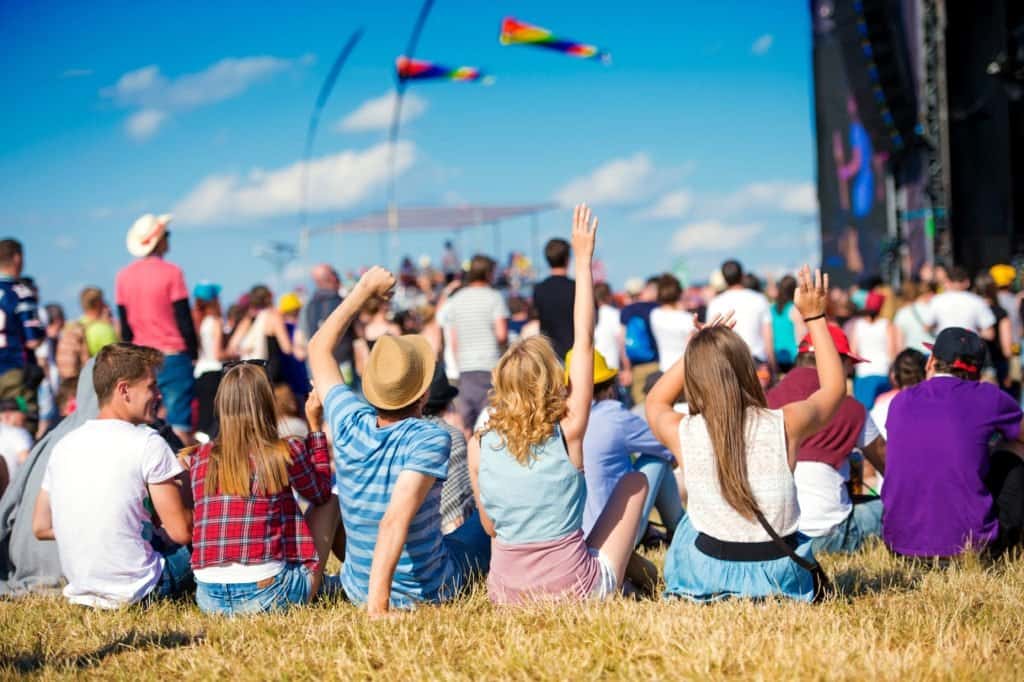 This year is just flying by. Can you believe it's going to be July soon? We thought about it, and why not take a look at what's going on next month? There's sure to be a ton of fun stuff going on this year. Prepare to make some memories this summer.
Mango Madness
July 1-2 at the Fairchild Tropical Botanic Garden in Coral Gables; and July 15-16 at the German-American Social Club in Cape Coral
Going on 25 years, the mango madness festival, known as the International Mango Festival on the Atlantic Coast, and the Annual Mango Mania Tropical Fruit Fair on the Gulf Coast, is a food festival with many mango-related activities. There will be treats to taste, refreshing mango smoothies to drink, even mango trees to buy, as well as family fun and island music entertainment. Visit bit.ly/1lww7z4 for the Atlantic Coast, and bit.ly/1sTVUuf for the Gulf Coast.
Old Town Untapped
First Friday of every month at the Bailey Contemporary Arts in Pompano Beach
Are you a bit of a foodie, or just like to stroll around trying some craft beer? Well then mark your calendars because Old Town Untapped takes place every first Friday of the month from 6-9 p.m. There will be beer sampling, music, food trucks, family fun activities, and more. Sadly, they aren't very good about keeping their website up-to-date, so give the venue a call for more information at 954-284-0141.
5th Annual Key Lime Festival
July 1-4, various locations in Key West
The Key Lime Festival has been so successful in the past, this year's festival is a four-day event instead of the usual three. Every year it's a blast, and the events always get sold out quickly. Throughout the festival days, people can sip on some Key lime cocktails and stroll around, try out Key lime pies,and participate in a culinary cooking class and a Key lime pie eating contest. Every day there's something fun to try out, so be sure to check out the event schedule if you plan on heading down for the festival. Visit bit.ly/1rxlYad
Baby, You Make Me See Fireworks!
July 4, various locations in South Florida
Well, Independence Day is right around the corner. Everyone has their favorite spot, whether it's the local park, high school football stadium, or a romantic spot near the beach. Not sure where to go? Check out these locations:
Fort Lauderdale hosts the "4th of July Spectacular" every year at Fort Lauderdale Beach. From 4-9 p.m., there will be beach games, activities, and live entertainment. Then at 9 p.m., the fireworks start at Fort Lauderdale Beach on Las Olas Blvd and A1A.
Sunrise is also known for hosting a 4th of July event every year at the BB&T Center (previously known as the National Car Rental Center, Office Depot Center, and BankAtlantic Center). Starting at 5 p.m., there will be many activities for the whole family including food and drink vendors, and of course live entertainment. Check it out at the BB&T Center, 2555 NW 136th Ave.
Miami is basically the party city in South Florida, and all-day one can find a July 4th event at the Bayfront Park in downtown Miami. Starting at 10 a.m., find a spot to set up camp (figuratively) for the Budweiser Beer Garden opening at 2 p.m. There will be food and beverages, and admission is free. The fireworks show will start at 9 p.m. The Bayfront Park is located at 301 N. Biscayne Blvd. in Miami.
33rd Annual Underwater Music Festival
July 8 at the Looe Key Reef Florida Keys National Marine Sanctuary off of Big Pine Key in the Florida Keys
Well this is certainly different. The nationally-acclaimed underwater song festival is a marine musical event from 10 a.m.- 2 p.m. Every year, droves of people come in boats to snorkel, party, or just enjoy the music. There will be Mermaids and Mermen playing all kinds of songs, broadcast underwater by Lubell Laboratory speakers positioned near the reef. Go in costume and have some fun. Visit bit.ly/2sRdFzk
Hemingway Days
July 18-23, various locations in Key West
This one is for you literary lovers. To celebrate the life of Ernest Hemingway, every year the Florida Keys host a week of events in his honor, called the "Hemingway Days". There will be a Hemingway look-alike contest at Sloppy Joe's, readings and book signings, a special Hemingway exhibit at the local museum, a fishing tournament, a 5k run, and a paddleboard contest. Visit bit.ly/2rD29Ep
Miami Salsa Congress
July 26-30 at the Deauville Beach Resort in Miami Beach
Muy caliente, hombre! That's Spanish for "Very hot, man!" July in South Florida is hot, but to keep everyone's minds off the heat, there's a Latin music festival in Miami Beach. It's a five-day festival featuring some of the world's top Salsa talent, including local and international touring artists, award-winning dancers, world-class dance instructors, top industry DJs, and Latin bands. This is the 16th annual festival, and there will also be pool parties, pre-gaming events, night dances, dance workshops, an evening gala, and more. Visit bit.ly/2sqLQxm
Florida Supercon
July 27-30 at the Greater Fort Lauderdale Convention Center in Fort Lauderdale
Fans of comic books, anime, animation, video games, fantasy, sci-fi, and pop culture are patiently awaiting Florida Supercon. It's a four-day convention that features celebrity guests, comic book creators, voice actors, industry guests, cosplayers, writers, panels, Q&A's, films & shorts, costume and cosplay contests, vendors, parties, and workshops for the fans who love "geek" culture the most. Be sure to join in on the fun. Visit bit.ly/2rVXTzl
Photo Source/Copyright: Halfpoint