Several Stellantis Models Land on KBB 2021 Best Resale Value List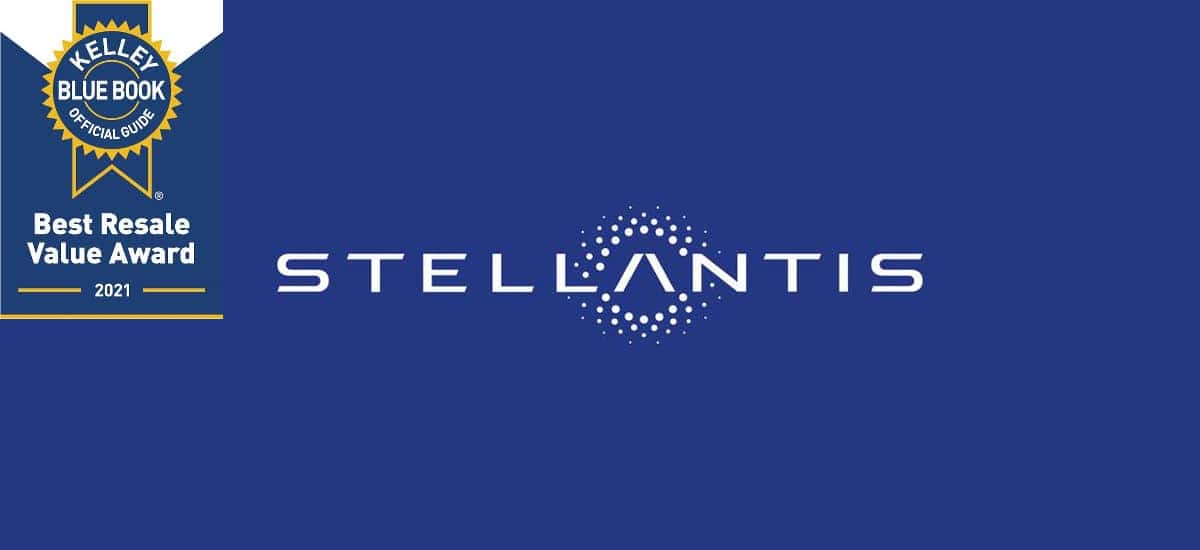 Every year, automotive publications and organizations put together lists and pseudo-ceremonies to honor auto brands and models with awards or just a high ranking among the best of the best. One of these organizations is none other than Kelley Blue Book, also known as KBB for short. One of the most-trusted names in the industry, KBB recently put together its 2021 Best Resale Value Awards. We know many vehicles from Stellantis (formally Fiat Chrysler Automobiles), have a lot of resale value and tend to retain it for years to come. Don't just take it from us though, that's why there are sources like KBB, Autotrader, and Car and Driver.
What is a "resale" value? Just as it sounds, a "resale" value is how much something is worth when the current owner tries to sell it. That can be a little difficult, depending on the product being sold, and when it comes to automobiles, many dealers will say a vehicle uses value the moment it's off the lot. None of them consider how many test drives off the lot happened before purchase, but it's a way to remind consumers that reselling a vehicle is never easy.
That's why it's good to know what vehicles keep their value for years to come. That means knowing how much the car is worth now and comparing it with how much it's worth in five or even ten years, when most warranties have expired and any repairs or replacements are out-of-pocket. When trying to sell a vehicle, how well and how much of its original value it retains can make the difference between hundreds, if not thousands, of dollars. That's why consumers need to shop smart, especially if they don't plan to keep a car until its run down.
"Shoppers who choose to buy a 2021 model from one of our Best Resale Value Brand winners can be very confident that their vehicle will retain its value well over time…among the top 10 vehicles, trucks and SUVs dominate once again amidst high demand and relatively low gas prices…the market [continues] to shift to SUVs, which tend to have higher resale values." – Eric Ibara, director of residual values for Kelley Blue Book
We're going to go with that being completely true, seeing as how the 2021 Jeep® Wrangler, 2021 Jeep Gladiator, 2021 Ram 1500, and Ram 2500/3500 pickup trucks are all winners of the 2021 Best Resale Value Awards by KBB. As we've said before, this wouldn't be the first time. In fact, this is the 11th consecutive year that the Jeep Wrangler lands on the Kelley Blue Book's Top 10 list of vehicles with high resale value. Joining it is the Wrangler, continuing to dominate the Off-Road SUV segment for the third year in a row. Altogether, the Jeep and Ram models took the three top spots on the KBB "Top 10 Vehicles for Best Resale Value" list for another year in 2021, making it the second consecutive year that this has happened.
Although the Fiat Chrysler name is now under the umbrella of Stellantis, FCA brands are always taking home the gold in many competitions like this. In terms of resale value, it's all about whether or not a vehicle will retain a large portion of their original list price after five years of ownership. The 2021 Jeep Wrangler SUV, 2021 Jeep Gladiator pickup truck, the 2021 Ram 1500 and Ram 2500 and 3500 pickup trucks are definitely vehicles to look for if planning to sell down the line. Find yours at Aventura Chrysler Jeep Dodge Ram.
Photo Source/Copyright: KBB and Stellantis