Roadkill Nights Powered by Dodge Returns for 2021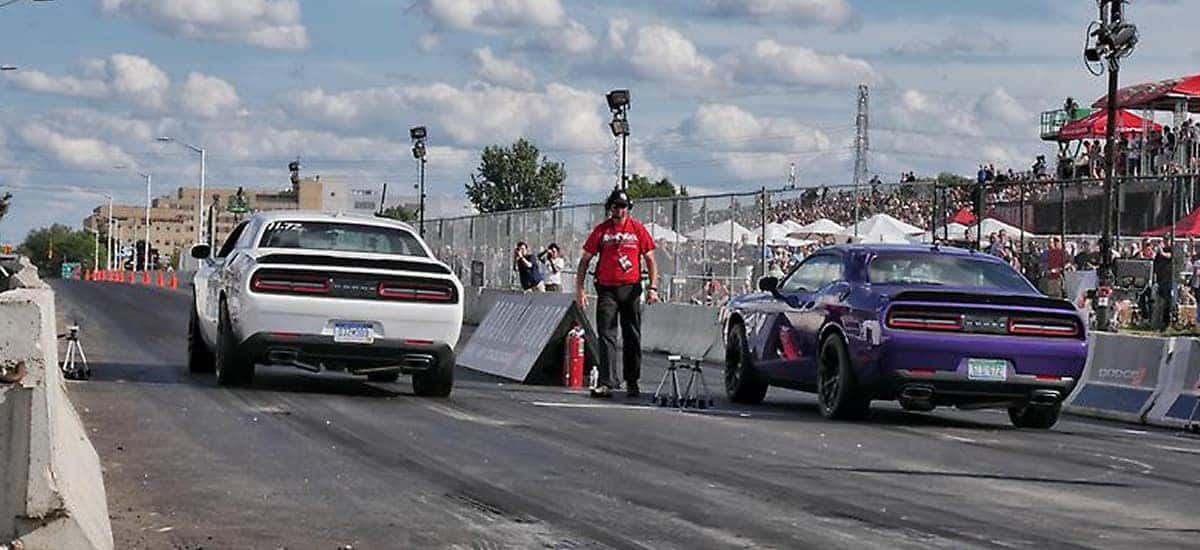 In 2021, legal street racing returns! Wait – street racing isn't legal, what's going on here? Oh right, it's MotorTrend Presents Roadkill Nights Powered by Dodge, and in 2021 this event returns to the streets of the iconic Woodward Avenue, also known as the M-1 Michigan Highway. In less than two month, the event starts on August 14th, a Saturday (woot!), and marks the sixth year that Roadkill Nights Powered by Dodge will be kicking things off to the Motor City's weeklong celebration of classic cars and car culture with legal street drag racing, classic and modern muscle car shows, interactive experiences and many activities.
"Roadkill Nights — legal street racing powered by Dodge — is back this summer…Our Brotherhood of Muscle spoke — screamed, actually — that they were ready for it to return, so we're doing it. Plus, this year we're going to take it up a notch with a TV-versus-online build-and-race challenge. The 'build rules' are going to be really loose, so we should see some serious hardware being built to find out who's faster: the TV or the Internet stars." – Tim Kuniskis, Dodge Brand Chief Executive Officer – Stellantis
Now that's the kind of automobile event that's fun for the whole family. Man, 2020 really killed a lot of the fun events last year, and we bet plenty of people noticed MotorTrend Presents Roadkill Nights Powered by Dodge was amiss. Now that the vaccine is out there, and people are starting to find their new normal, social events and activities are starting to also grow. This legal street racing event is one of the big ones, giving drivers of the fastest street-legal drag cars in America the opportunity to drag race on Woodward Avenue. Transformed from a street into a sanctioned, 1/8-mile drag strip, hundreds of people will be spectating alongside the roads to watch each race. This isn't an event a racing fan should miss.
As mentioned, there will be plenty of activities going on, and Dodge thrill and drift rides also return for 2021 with the Challenger and Charger SRT Hellcats. Ever wondered what it would be like to drive like a stunt driver? Event goers can sign up for a ride along in one of these supercharged HEMI® vehicles on the M1 Concourse skid pad and north loop portion of the racing track. True to form, the MotorTrend Presents Roadkill Nights Powered by Dodge isn't just one thing – not just a racing event and not just a car show, there will also be high-octane virtual head-to-head racing in Dodge Challenger SRT Demon simulators, "Roadkill" stunt shows, pro-mod exhibitions, and don't forget all of the food trucks.
It's a party in Pontiac, Michigan! One more huge event going on for this event is the change to see some drag racing machines built by four popular automotive social media influencers. Called the celebrity showdown, each contestant gets a Dodge Hellcat and a $10,000 cash allowance for car modifications. The objective is to design a drag racer that can beat MotorTrend's series "Fastest Cars in the Dirty South," Eric Malone.
This event goes on for one day, Saturday, August 14 from 10 am to 9 pm. For those who want to catch the drag racing, be there by 11 am. If you can't make it, there will be a livestream feed across a variety of channels, such as Dodge.com, Dodge on YouTube, and DodgeGarage.com. MotorTrend will also be there to cover everything with a one-hour "Roadkill Showdown Special" to air on MotorTrend's streaming service and on MotorTrend TV. If you're still unclear on why Dodge muscle cars are the most popular in the US at the moment, come to Aventura Chrysler Jeep Dodge Ram to find out why.
Photo Source/Copyright: Stellantis Media